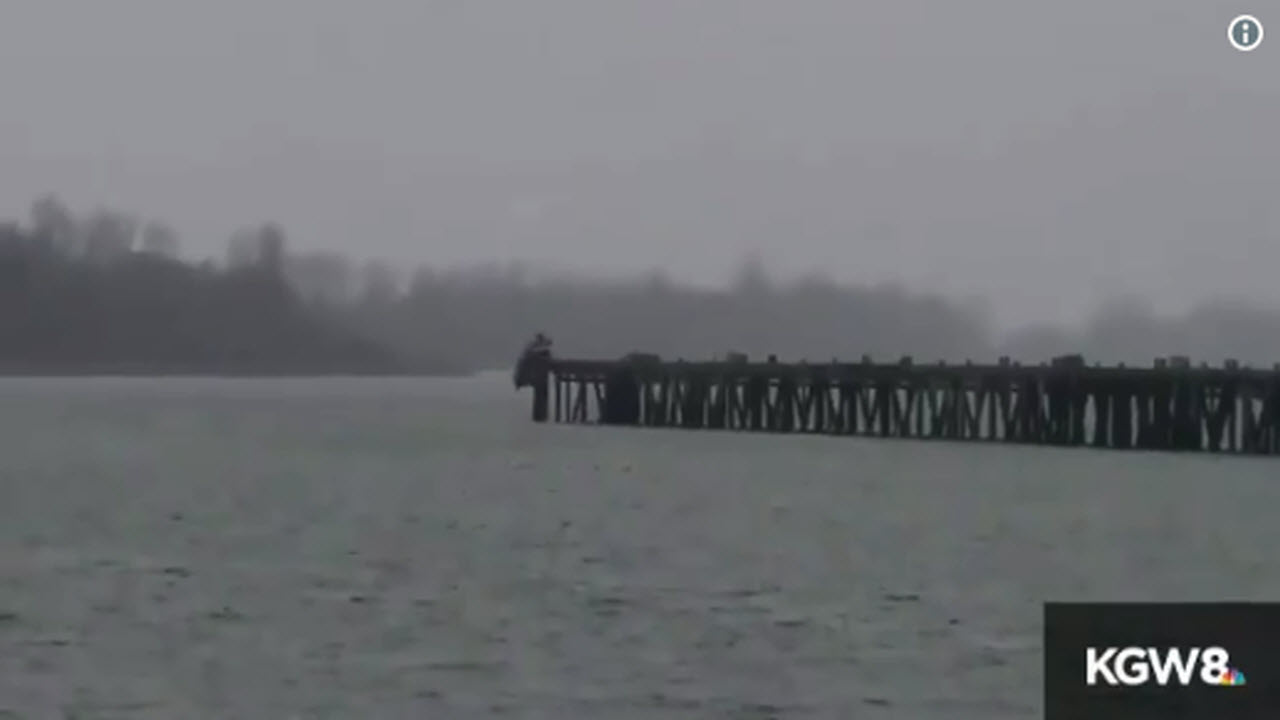 Credit: Twitter/KGW8
He didn't think it through
You know you're desperate when your best option is to literally drive your car off of a pier and into a large body of water.
That's what one Oregon man did when being pursued by the police. It didn't exactly work out for him, and he's up shit's creek now. He's lucky he's not down at the bottom of the Columbia River!
Video of the incident was captured by KDW News and shared on Twitter and let me tell you, it is something else.
This. Is. Insane.

Police in Astoria got a call yesterday about a guy trespassing on some boats. When they showed up, he drove off.

And by "off", I mean off a pier & into the Columbia River!

He's alive, in jail and facing a long list of charges.

Video: JD Moreland pic.twitter.com/HUVNMjsu3A

— Maggie Vespa (@Maggie_Vespa) December 28, 2017
The man was apparently wanted for trespassing, and when police confronted him, he made like Aquaman's large male son and nearly killed himself trying to escape. Luckily some local boaters were there to retrieve the idiot from the river and deliver him to police.
He is now in jail, facing plenty of charges, and recovering from hypothermia because he drove off a pier into a river in the middle of winter.
This is like that Office episode when Michael blindly follows his GPS into a lake except this guy did it on purpose.
Twitter, as you'd expect, weighed in with glee.
December 28, 2017
It didn't.
tfw you activate your Strategic Escape Plan https://t.co/9hxg6vV28A

— Micah Grimes (@MicahGrimes) December 28, 2017
More like "strategeric."
I can't help but feel that was a slight overreaction.

— SWM (@scottwmay) December 28, 2017
Oh, do ya think so doctor?
As we finally start 2018 that can't possibly be worse than 2017, one Twitter user actually thinks the guy had the right idea.
https://twitter.com/jetpack/status/946492464608698369
Maybe he's right. Maybe the idiot was actually a genius all along. Let's ask him when he thaws out.