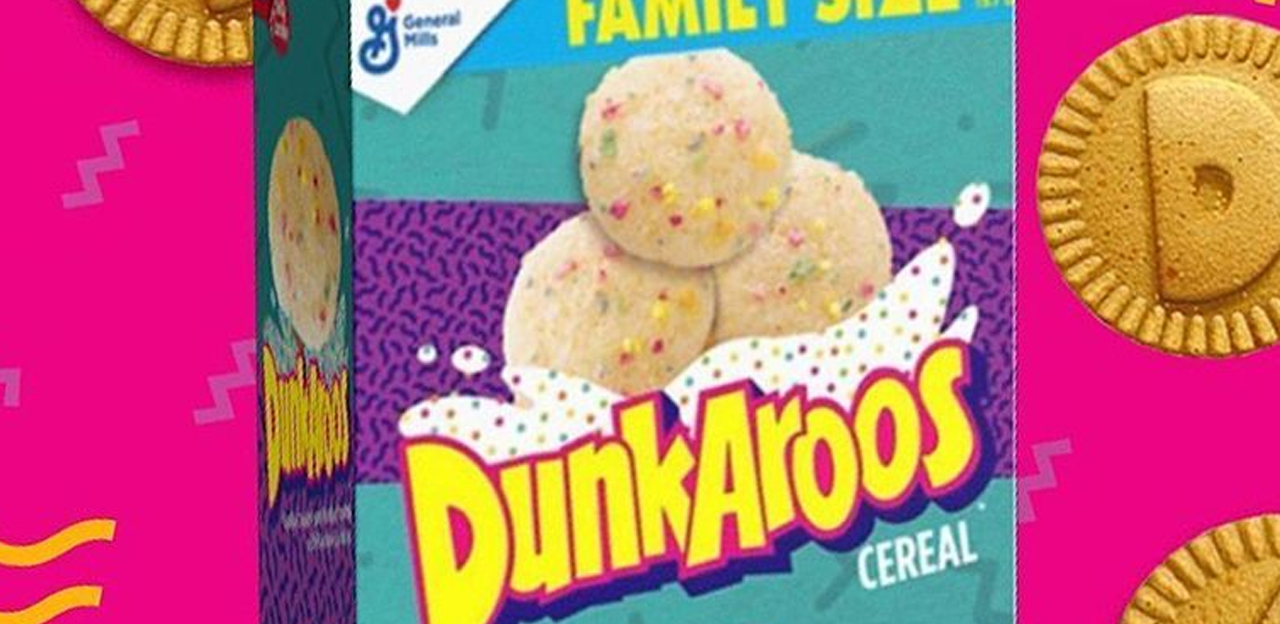 Credit: Instagram/snackgator
1990s kids rejoiced when Dunkaroos began to make their comeback. The beloved dessert cookie with dunkable icing was brought back to shelves thanks to a massive campaign spearheaded by several celebrities. And General Mills picked up on the fervor and is looking to capitalize on it even more with their new iteration: Dunkaroos cereal.
Hell. Yeah.
It was the snack-tracking Instagram accounts CerealLife and SnackGator that first teased the look of the Dunkaroos cereal. There's still no confirmation from General Mills, but the company was pretty excited about bringing the brand back.
"For those who grew up in the 90s, the original cookie-frosting combo represents the taste, color and fun of being a kid during that decade," said a General Mills spokesman when they announced the return of the snack. "We know there's a lot of love for Dunkaroos, and we're excited to help 90s kids relive all the best parts of childhood."
There's also no official word yet on the brand's social media channels, although you can still revel in the fact that the snack is available now throughout the U.S.
You heard it here first! This is not a drill. https://t.co/nk8j7rVZZC

— Dunkaroos (@Dunkaroos) May 20, 2020
Honestly, it makes a lot of sense, as the cookie-frosting combo seems destined to be the perfect addition to the delightfully decadent cereal aisle. It also capitalizes on what America does best: take something good, and do it bigger and better until people get tired of it.
And if we have a Dunkaroos cereal in 2020, which, according to the rumors, is certainly the plan, then we'll have at least one good thing from this era to hold on to.