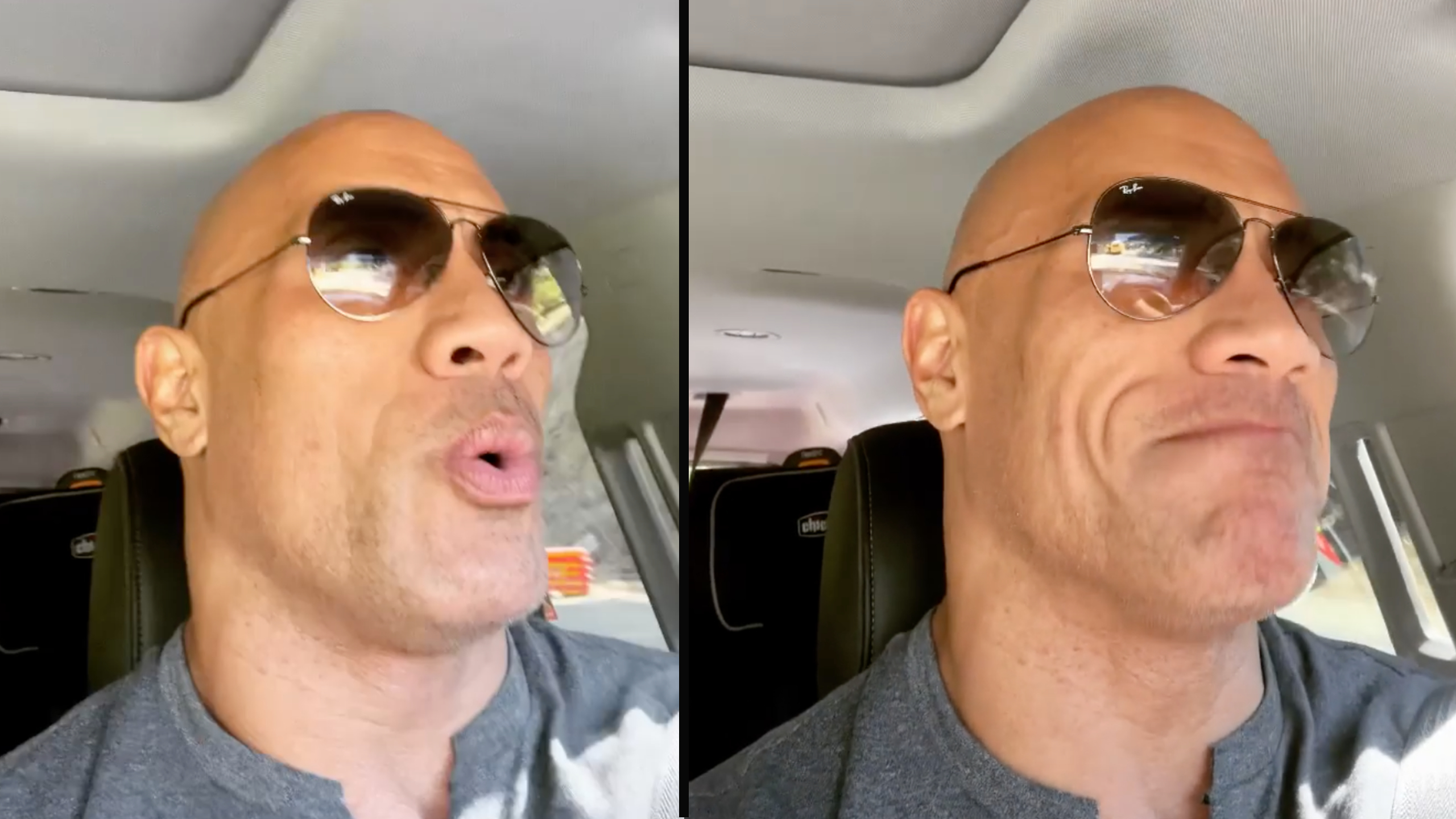 Credit: Instagram/therock
Every dad has been in the situation where his toddler gets stuck on a song and sings it repeatedly for what feels like an eternity. Even the world's biggest movie star knows the pain, which he shared with all dads in a video of his three-year-old singing "Row, row, row Your Boat." …On repeat.
Dwayne Johnson posted the video on Instagram, noting he had already sat through 15 minutes of the song before he even got his phone out to record. He worked every trick in the book to try and bring the song to a conclusion, but every time, it just fired up for another (of the same) verse.
View this post on Instagram
You can feel the parenting hell he's stuck in.Just watch his facial expressions! Of course he performs his fatherly duty, encouraging all the same, saying "you just keep singing baby, I love it."
At first, it is mad adorable to hear your toddler break into the song. Then it feels a little repetitive. And once they get into double digits, you briefly mourn your sanity and give in to the never-ending chaos you've been locked into.
"Sometimes we just gotta sit back, laugh, and surrender to rowing the boat gently down the f#@king stream"
It's an important part of being a dad, that surrendering. Meeting your kid on their level, and going along with whatever craziness it is they've concocted. As mind-numbing and maddening as these moments can be, videos like this are also nice to have. Because make no mistake, they will get older, and the songs will end. And at some point, someday, you'd give anything to go back in time to the day she was a toddler again, endlessly singing "Row, row, row your boat."