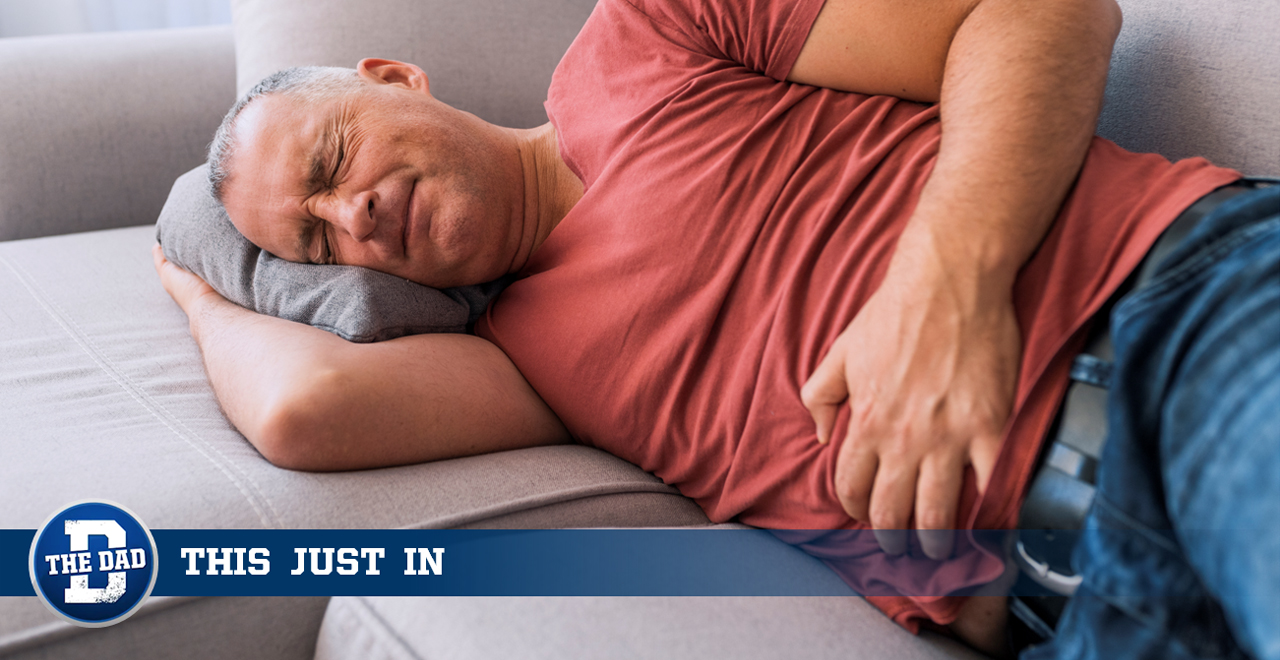 Credit: Gatty/ljubaphoto
HIALEAH, FL – In a stern warning to his children with regards to their Halloween haul, local father Nick Wallace cautioned his kids against eating too much candy or else they'd suffer stomach pains, which ironically are what Nick seems to be suffering from at this very moment.
"If you eat too much candy, you'll get a stomach ache," advised Nick, before abruptly dry heaving and clutching at his belly, which may be a clue as to where his children's missing candy disappeared to.
While Nick rolled around on the couch in agony, his kids concluded—and rightfully so—that he was the reason there seemed to be fewer Twix bars in each of their candy bags than they had remembered, leaving them to doubt whether their dad's warning came with good intentions or if he was just trying to distract from his own transgressions.
"Trust me, you don't want to end up laying on the sofa feeling like you're going to throw up. Now if you'll excuse me…" said Nick, just prior to bolting out of the room and into the bathroom where vomiting sounds could be heard.
Confirming their suspicions, Nick's children found several discarded candy wrappers in the trashcan located in their dad's man cave, making them hesitant to ever listen to their father's advice ever again.
This Just In…is The Dad Faking News. Despite being completely plausible to parents, it's satire and intended for entertainment purposes only. For more stories like this one click here.