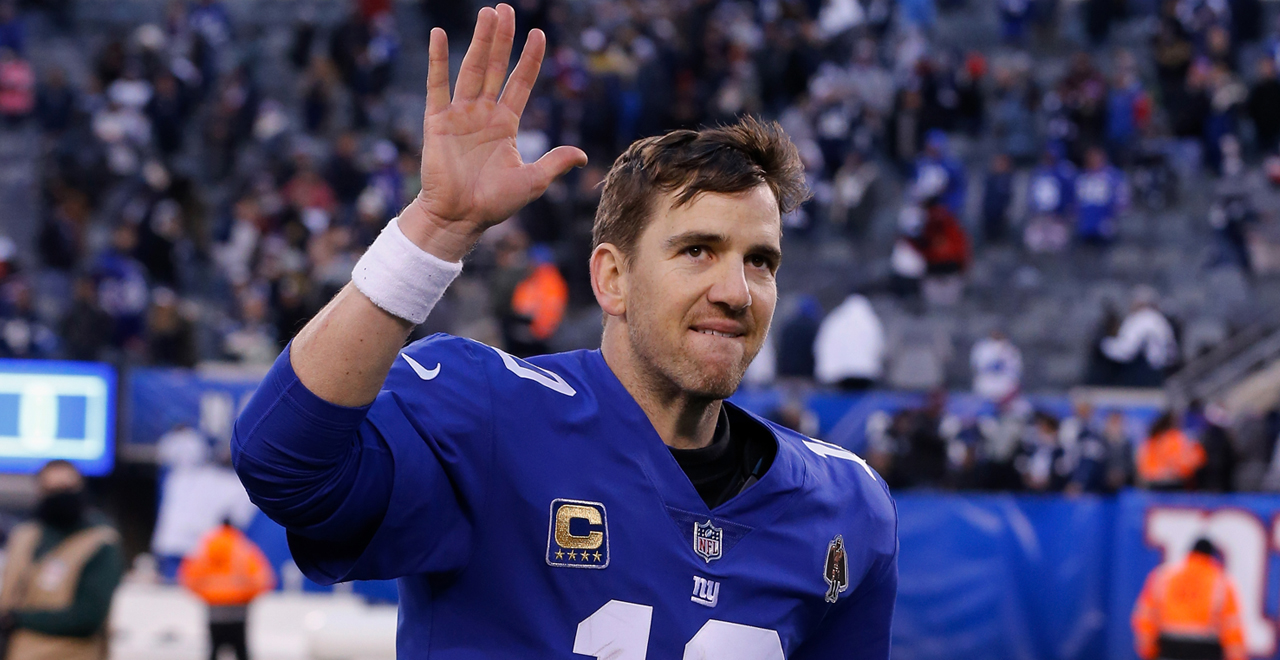 Credit: Getty/Jim McIsaac
Eli Manning is usually a pretty popular guy on Super Bowl Sunday. Even though he hasn't played in the big game in a few years, he remains a consistent sports commentator and has even acted in a number of the commercials during the big game.
This year, however, Eli was noticeably absent from all of the hullaballoo surrounding the championship game; not because he's through with all that football nonsense (although next year may very well be his final season), but because he had his hands full with something more important… literally.
Earlier today I wrote about Eli Manning's conspicuous absence from Super Bowl functions & festivities. Turned out he had a pretty good reason.

I'm told Charles "Charlie" Elisha Manning was born a little after midnight on Super Bowl Sunday.

— Tom Rock (@TomRock_Newsday) February 4, 2019
Soon after midnight on Sunday, Eli and Abby Manning welcomed a bouncing baby boy into the world. Charles "Charlie" Elisha Manning is the couple's fourth child and first boy.
Charlie will likely never get to see his father play professional football live but that doesn't mean he won't know plenty about his impressive career. Just this year, despite missing the postseason, Eli threw for 4,299 years, completed 21 touchdowns, and achieved the highest completion rate of his career.
Some might think that being born into an NFL legacy like the Manning family—and on Super Bowl Sunday, no less—is a clear-cut omen or sign of future greatness. We're not saying there's any validity to that, necessarily. In fact, we hope Charlie has the freedom to do whatever brings him joy in life.
But if you're picking teams and it comes down to either him or some schmuck born on one of the other 364 days out of the year, our money's on the Manning.
Congratulations to Eli and Abby!