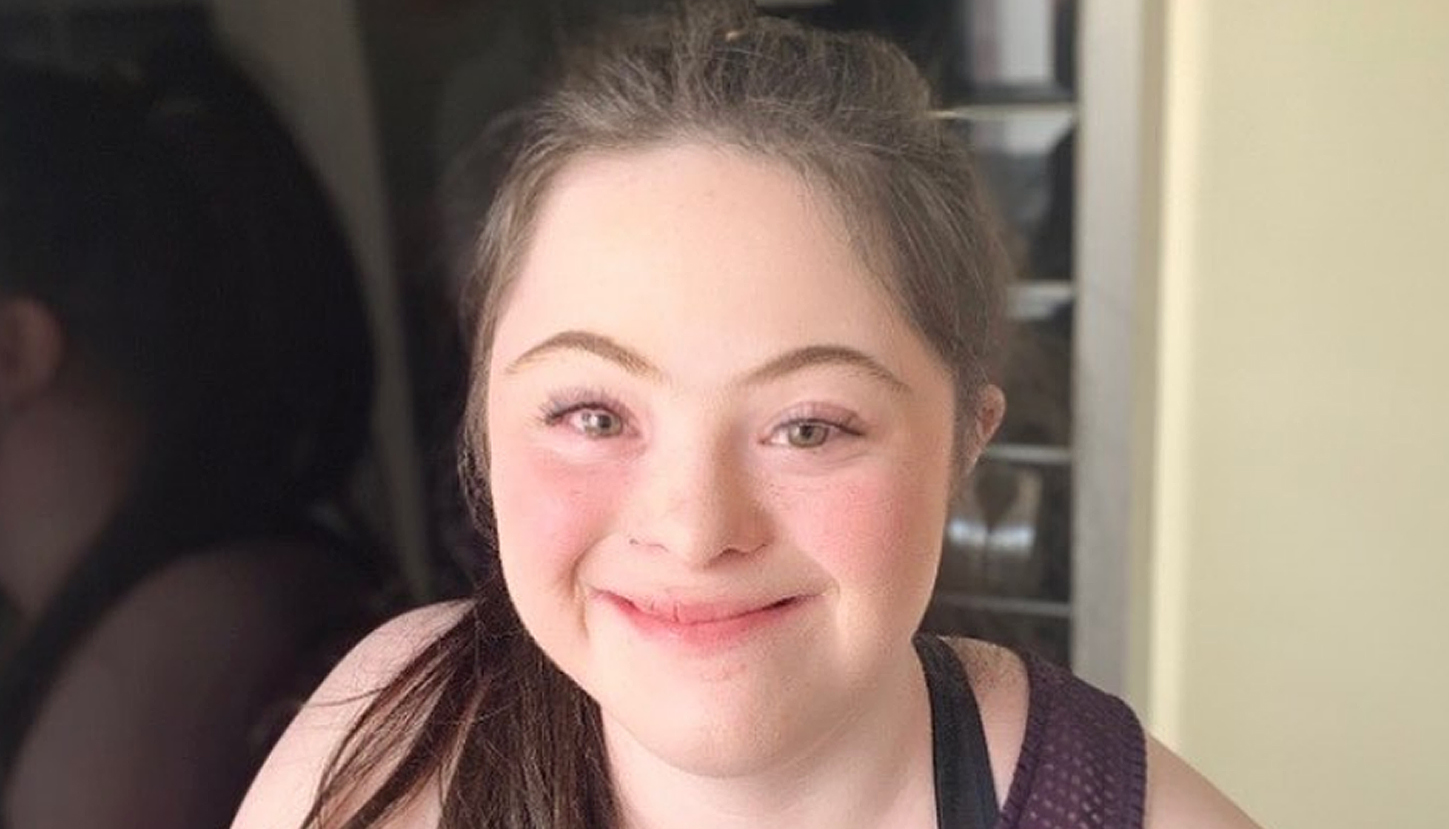 Credit: Instagram/elliejg16_zebedeemodel
A teenager with Down syndrome is one of the stars of a new Gucci Beauty campaign, making her one of the first models with Down syndrome to work with the iconic brand. 18-year-old Ellie Goldstein was selected for the campaign as part of an Instagram scouting project in conjunction with the Photo Vogue Festival.
It was photographer David P. Hyde who shot Goldstein for the special editorial featuring the brand's Mascara L'Obscur, which was described as "for an authentic person who uses makeup to tell their story of freedom, in their way."
It's a big win for inclusion and representation for Goldstein to have been selected. She's been modeling since she was 15 for an agency that aims to "increase the representation of people who have until now been excluded in the media."
The theme of the photo contest Hyde won was unconventional beauty, and Goldstein's picture ended up being a hit, as it's the most popular photo ever on the brand's Instagram account.
Goldstein told Vogue U.K. that representation is important and she wants to see more models with disabilities.
"Representation is very important to me—let the world see that anyone can model and act with a disability," she said. She also mentioned that, in public, people tend to look over her and talk to her mom like she isn't even there.
"Once people realize I can talk and have a great character, they are different towards me and smile," she said. "There needs to be more positivity out there and people should give us a chance and not be so ignorant."
More brands have begun to include models with Down syndrome in recent years, including the iconic American Girl catalog. Overall, Goldstein said she was thrilled with the reception to her inclusion on the campaign and with the support she's seen for her picture.
"When I look at the images, I feel happy with myself, and all the likes and comments on social media across the world have been overwhelming."