Elon Musk's Flamethrowers Are Finally Here. What Could Go Wrong?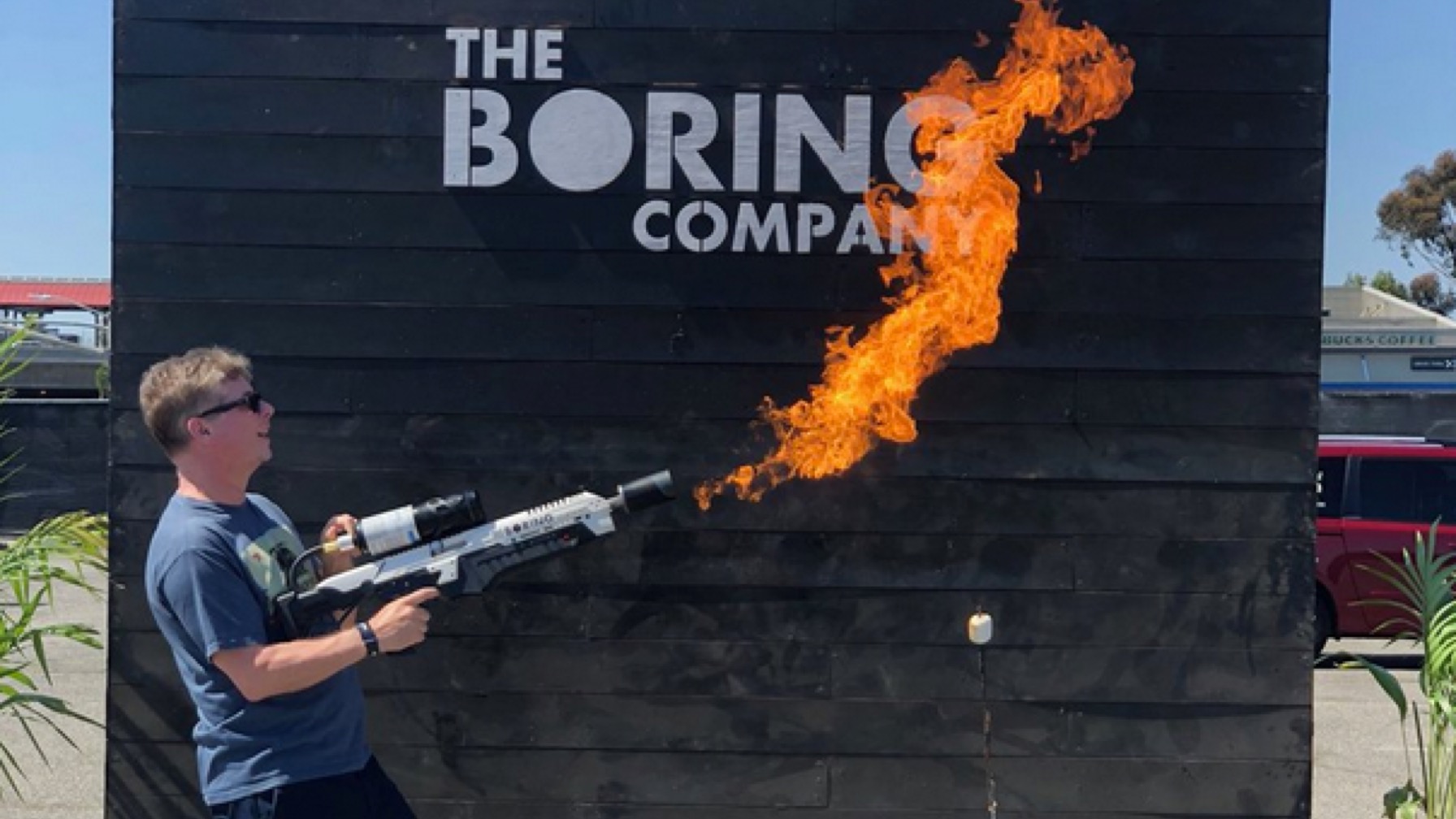 Consumers are finally getting their pyromaniac hands on Elon Musk's Boring Company $500 flamethrowers. The machine—specifically labeled "Not-a-flamethrower" for legal reasons—is perfect for torching things in one's home, as users are already sharing online.
Are any of these consumers certified to use such equipment? Unlikely.
Is it fire season in California? You bet it is.
But, c'mon… it's a fucking flamethrower.
First 1000 Boring Company Flamethrowers being picked up today! pic.twitter.com/hBMp5fGzAB

— Elon Musk (@elonmusk) June 9, 2018
Flamethrower obv best way to light your fireplace/BBQ. No more need to use a dainty "match" to ignite! If no wood, just drop your flamethrower in fire place! It will generate way more warmth than a quaint pile of logs.

— Elon Musk (@elonmusk) June 9, 2018
Also here's some creme brulee @risknc made #notaflamethrower pic.twitter.com/sn3cYngSWN

— pinguino ???? (@pinguino) June 10, 2018
I made a mess… but loving my flamethrower hahahahaha. Can't wait for you guys to see these videos! @iPhonedo pic.twitter.com/SgqkMOgaaV

— Justine Ezarik (@ijustine) June 10, 2018
Firing up the @boringcompany flamethrower. I forgot to eat the marshmallow! pic.twitter.com/lkSIA7BK71

— Danny Sullivan (@dannysullivan) June 9, 2018
One good way to test whether a public figure is sincere about climate action is whether they sell flamethrowers to private citizens during California's fire season #NotAFlamethrower

— Ketan Joshi (@KetanJ0) June 11, 2018