Video of Emotional Teen Ringing Bell After Beating Cancer Goes Viral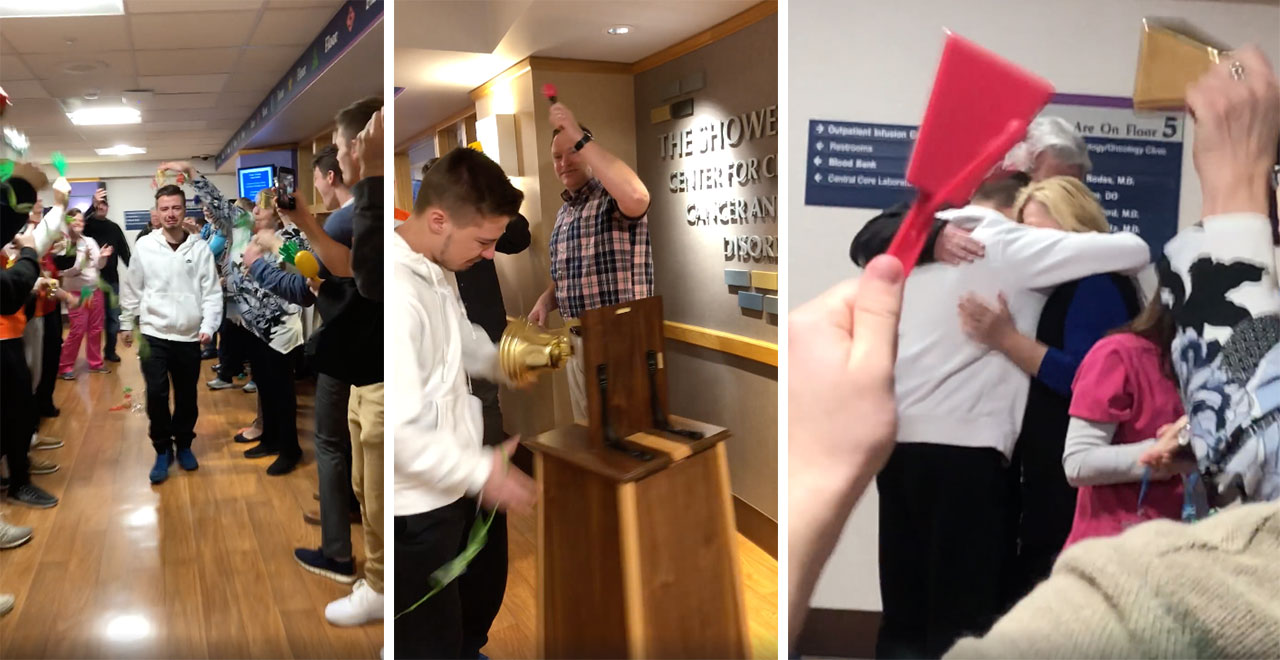 There's no shortage of emotional videos on the internet, however, one, in particular, has recently made its rounds on the web for all the right reasons.
19-year-old Matt Driscoll has been battling acute lymphoblastic leukemia for over three years. His time spent at Akron Children's Hosptial has been lifesaving but physically and emotionally exhausting as well. So when Matt recently completed his final round of radiation, the time had come to celebrate his success as so many before him have done at the Showers Family Center for Childhood Cancer.
Like many other facilities, patients successfully completing their chemotherapy treatments take part in a very special ceremony to mark their new lease on life.
Flanked by family, friends, and medical staff, the emotional video shows Matt triumphantly strutting down a hallway towards a bell. Ringing it is an audible reminder that another patient has completed their course of treatment and will be beginning their new journey.
Through tears and cheers, Matt fought back his emotions and rang the bell, as the crowd erupted in jubilation. The bell, a now universal symbol of the medical advances made over the past few decades in regards the children's cancers.
While videos such as this have become an inspiration to families struggling everywhere, many look forward to the day when medical advances can treat or even prevent these cancers before they can occur.
Showers Family Center says on average, they care for 8 newly diagnosed children with cancer each month, adding in a statement  "It's moments like this that inspires us all." Akron Children's Hospital, along with all of us here at The Dad, wishing Matt and his family a bright and healthy future now free of leukemia.