Enjoy This Clip of Piers Morgan Using a Childbirth Pain Simulator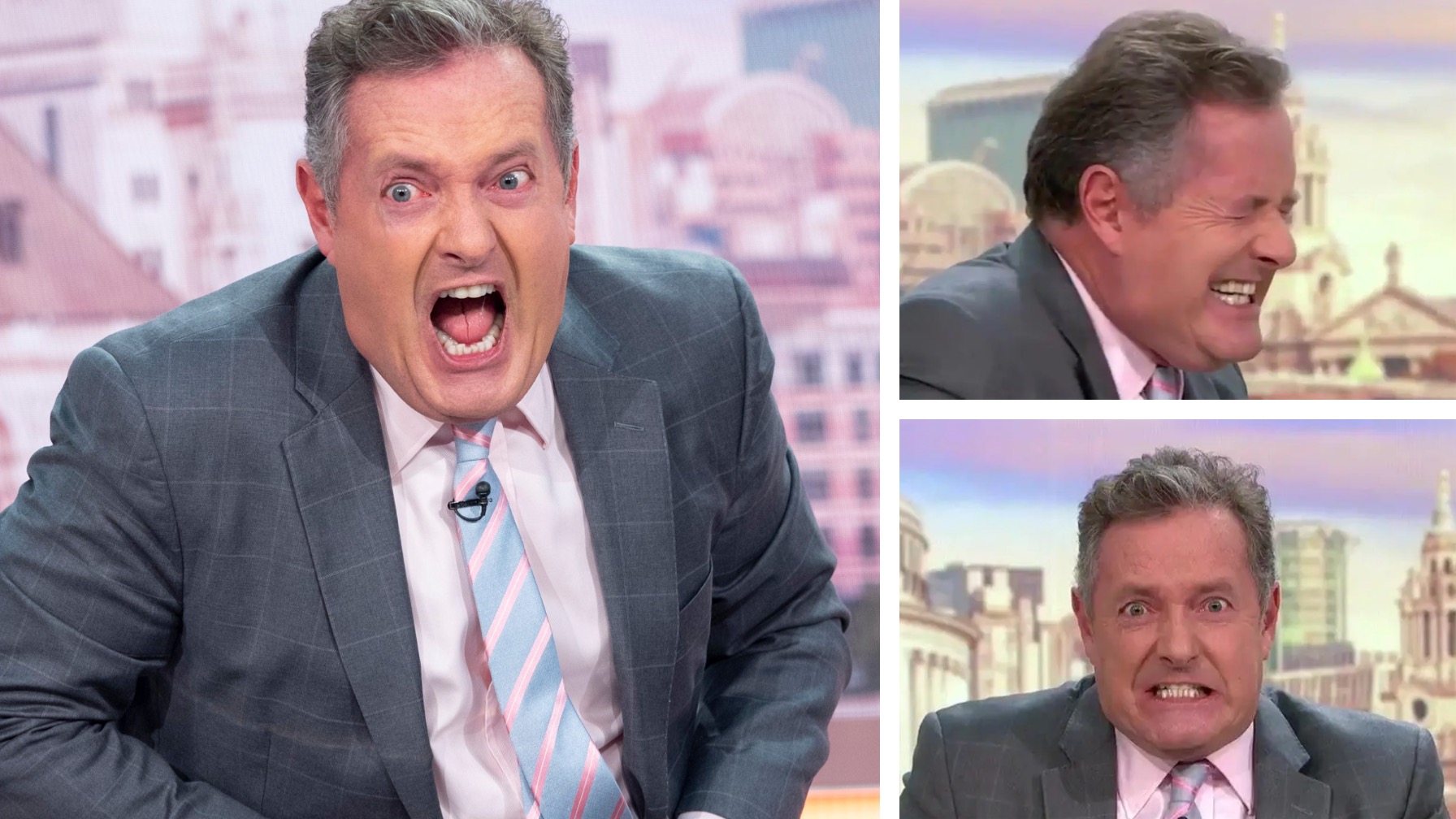 It's hard to believe that there are still men out there downplaying the pain women experience during childbirth, but we can officially say that Piers Morgan is no longer one of them.
While on air for Good Morning Britain, the host (who previously tried to emasculate Daniel Craig for his use of a baby carrier) was hooked up to a child labor simulator, or TENS machine (transcutaneous electrical nerve stimulation).
Seemingly all of the female employees dropped what they were doing to watch, and they knew things were going to be good when they heard an anxious Morgan ask, "Whoa, what level is that?" before the machine was even on.
The grinning operator continually dialed up the intensity over a brief five-minute period and, despite telling himself to "dig deep," the self-proclaimed "MASCULINE" man teared up and tapped out.
"That cannot be what childbirth is like," Morgan said. "Is that really what it's like?"
Co-host Susanna Reid then asked if he'd like to apologize to any women who'd previously heard his remarks minimizing labor pain, to which he seemed to respond genuinely.
"To the women of Great Britain I probably owe you a slight apology," he said. "I am very glad that we don't have to go through this. That was agony. If that's what you honestly go through, my respect for women, in terms of childbirth, has gone through the roof."
Viewers couldn't get enough of the segment and voiced their appreciation for both the learning experience and making Piers the test subject.
Hats off to @piersmorgan for doing this!! It doesn't matter how many hours a women takes to do it but it must be longer than that! #piersmorganlegend #womenarestrong I did 17 hours no pain relief only because I had a whiff of gas and i ????

— Kerry Fitch (@Huggy77) May 8, 2019
This was so funny. Respect to Piers for taking the challenge up even if it was only for a few seconds, imagine 18 hours of that pain…

— kelly valentine (@Emily08Kelly) May 8, 2019
I saw it you alive & was glad #piersmorgan you apologised and acknowledged that childbirth is very painful processes#PushPiersPush #MSBNMph

— MS BNM (@bnm_ms) May 8, 2019
Was hoping it be turned up to 100

— Tom (@TomskiJak) May 8, 2019
No word yet regarding any future tests the morning show might have in store for their manly-man host, but considering the ratings from this segment alone, it hopefully won't be the last.
Did you know there's a kiosk in Chinese malls called, "Delivery Bar" that provides this exact service to curious and brave men?