Grocery Bagging Championship and More "ESPN8: The Ocho" Is Back Tomorrow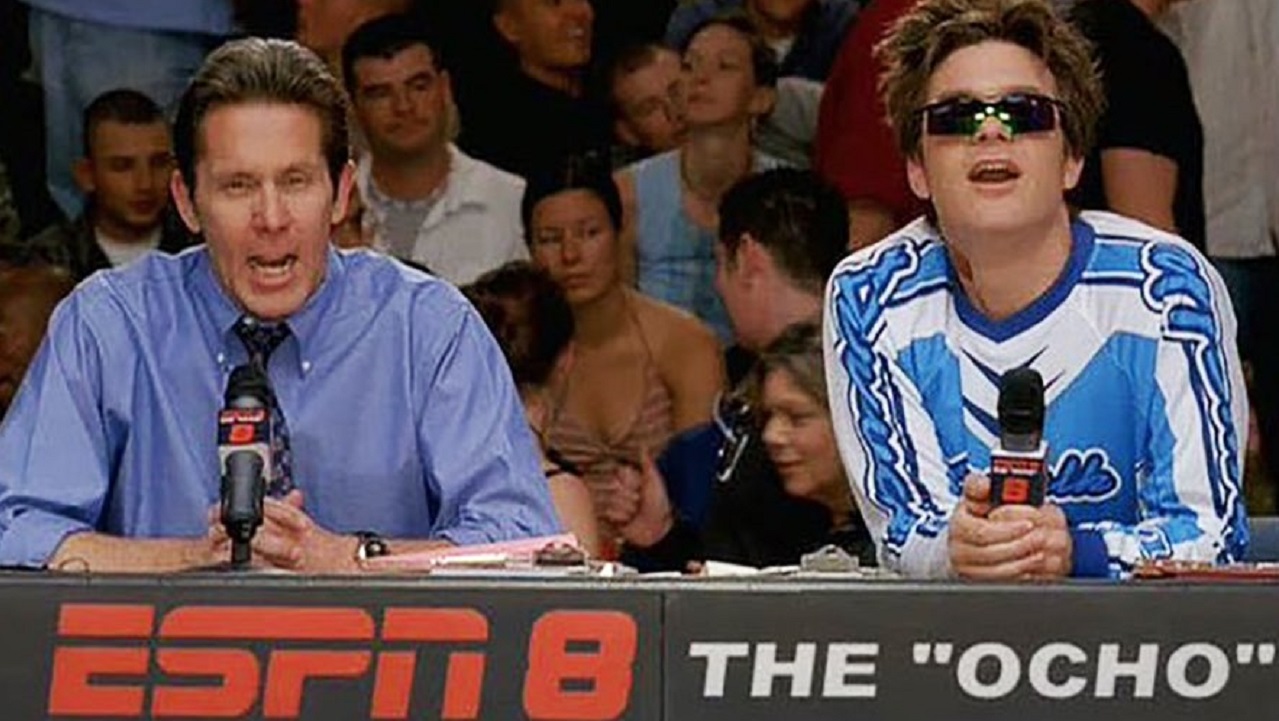 ESPN Ocho returns to the airwaves for the fourth straight year, as ESPN dropped the news today that ESPN2 will be going full Ocho tomorrow, August 8th (8/8). That means we'll get a full day of some of the greatest sports you've never seen.
The tradition was inspired by the 2004 comedy "Dodgeball: A True Underdog Story" which had the dodgeball tournament broadcasted on the fictional sports channel "The Ocho." ESPN has adopted the idea to show seldom-seen sports every 8/8 for the past few years.
ESPN 2 is turning into "ESPN 8: The Ocho" tomorrow for 8-8. Here's the schedule. Can't wait for the Ohio Grocery Bagging Bowl! pic.twitter.com/Q7Uc2m4Xp8

— Darren Rovell (@darrenrovell) August 7, 2020
This year brings a mix of Ocho classics and epic new events to "ESPN8: The Ocho", which will actually be shown on ESPN2 and the ESPN App. Some of the new programming this year includes the 2019 Grit 'N Wit National College Championship, which is courses that include obstacles and puzzles. There's a documentary on foosball players, the 2019 ITSF Foosball World Cup, and the World Deadlift Attempt – Hafthor Deadlift.
The event I'm most excited about? The Ohio Grocery Baggers Bowl 2020. It's described as 30 contestants facing off to win the coveted Ceramic Bag award (I'm in!), a $1,000 cash prize, and a trip to San Diego to compete for the National Bagging Championship at NGA's National Convention. I am just learning about all of these things for the first time, and I am already committed to making this priority viewing.
As a new twist this year, ESPN is partnering with Fortnite to show ESPN8 content in Party Royale. Unconventional sports like death diving and robot fights will be shown on the Party Royale Big Screen for the first time.
Jump into the heat of the competition 🔥@ESPN 8: The Ocho is coming to Party Royale!

A marathon of the finest in seldom seen sports from Cornhole to Spikeball and more, catch it all on the Big Screen starting on August 8 at 9 AM ET. pic.twitter.com/Loe22NoDS8

— Fortnite (@FortniteGame) August 4, 2020
You can get the full ESPN8 lineup from the ESPN website, and remember to check it out on ESPN2 tomorrow starting at 8 a.m.