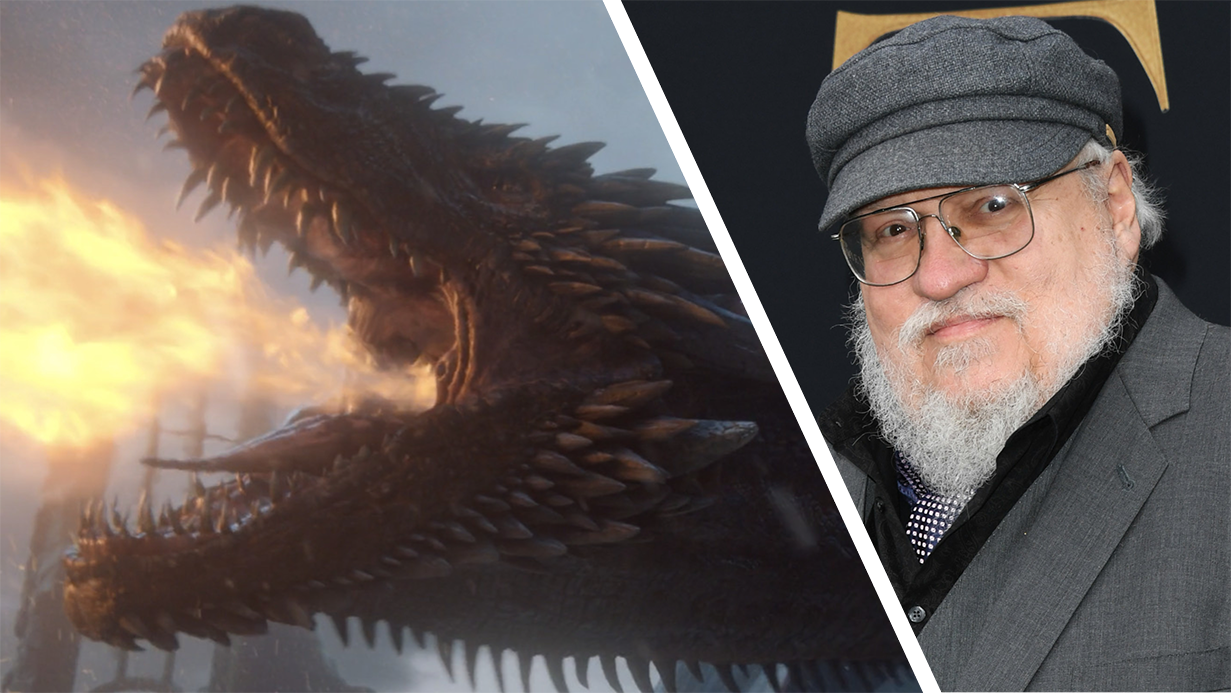 Credit: Warner Bros. Television Distribution & Getty/Jon Kopaloff
It looks like Game of Thrones fans might be getting not one, but two spinoff series that will throw audiences back into the fantastical world of knights, White Walkers, and dragons.
HBO has already ordered one pilot for a series based in Westeros, and it looks like another could be well on its way as well. However, it's still a long road before that happens.
Author George R.R. Martin, while excited for the potential of delving back into his source material for a new series, wrote a rather frank blog post about the show's chances and teased what it could be about.
Here's what we know so far:
The Dragons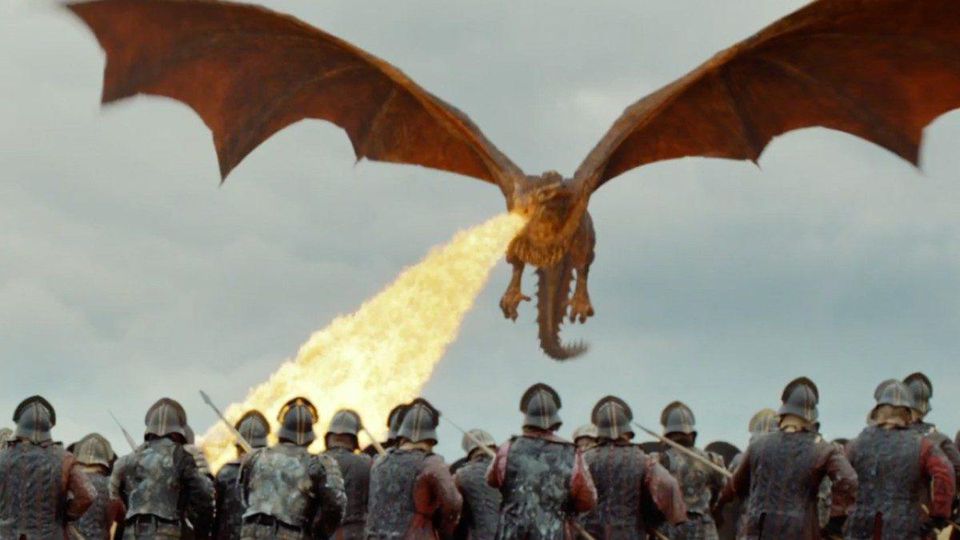 The World of Ice and Fire is massive and spans literal centuries. The first spinoff, written by Jane Goldman, is already taking place thousands of years prior to the original series when the White Walkers first became a threat.
In his blog, Martin claims that this other subsequent show is set thousands of years after the White Walker show and is based on the events from his 2018 book, Fire & Blood.
"[For what it's worth,] those who have read Fire & Blood will realize it contains enough materials for dozens of shows," Martin wrote.
While that doesn't help us narrow things down too much, it means this series will be set within 300 years of the original show and will likely focus on the Targaryen family—maybe Aegon I's conquest of the Seven Kingdoms or House Targaryen's civil war, aka, The Dance of The Dragons.
Either way, you know what that means: Oodles of dudes getting melted by fire-breathing lizards.
The Title
Yes, this new show has a title but it's currently under wraps.
"No one else has revealed it, so I had better not either (But it's not the obvious title)," Martin wrote, likely referencing The Dance of the Dragons.
Interestingly, the earlier prequel spinoff still has yet to nail down a title. Martin admits that he wanted to call it 'The Long Night' (you know, White Walkers and all), but HBO asked him to stop mentioning that title since it could confuse fans if things change.
He's currently referring to it as "Jane Goldman's as yet untitled show, which I am still not supposed to call THE LONG NIGHT."
The Book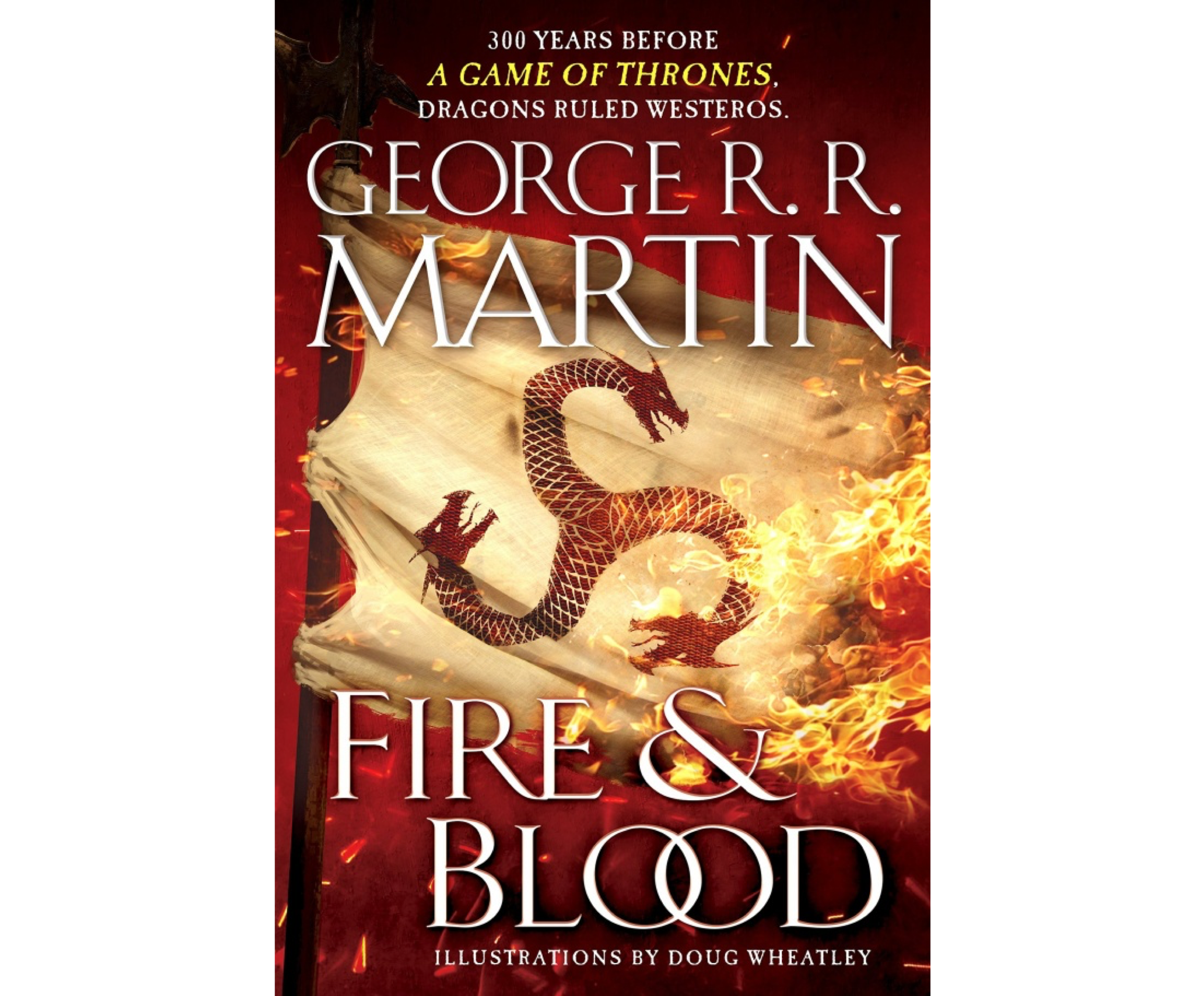 Martin revealed that this new series is based on events from Fire & Blood, but there's a ton of real estate in those pages (we're talking over 180,000 words on fabled Targaryen history).
The book recounts the first half of the 300-year Targaryen dynasty, written from the perspective of one Archmaester Gyldayn, a proposed expert on the Targaryen clan who also happens to be a somewhat unreliable narrator.
Whichever route the show-creators decide to go, you can bet we'll be seeing a lot of dragon-riding, magic, and footage from Valyria (the ancestral home of the dragonlords and House Targaryen).
The Script
The Targaryen prequel series has been penned by Ryan Condal, a veteran action and sci-fi/fantasy screenwriter. Recently, he was responsible for the scripts behind 2014's Hercules and 2018's Rampage and created the TV series Colony.
Martin already has experience working with Condal and believes a series like this is in perfect hands with him holding the pen.
"I first met Ryan when he came to New Mexico a couple of years ago to shoot a pilot for a fantasy western called THE SIXTH GUN, based on the comic book," he recalled. "That show did not go, though I had the pleasure of screening the pilot at my theatre, the Jean Cocteau."
"He's a helluva strong writer, and a huge fan of A SONG OF ICE & FIRE, Dunk & Egg, and Westeros in general," Martin continued. "I've loved working with him, and if the Seven Gods and HBO are kind, I hope to keep on working with him for years to come on this new successor show."
The Timeline
It's important to emphasize that this show is still very much in early development. Martin urged fans to hold their proverbial horses, stating, "'moving closer to a pilot order' is NOT the same thing as 'getting a pilot order.'"
"When HBO actually gives us a pilot order, you will hear me shouting it from the rooftops," he added. "A series order, and I'll be shouting even louder. But we'll see. Right now all the signs are good, but nothing is confirmed."
As for next steps, HBO will dive into Condal's work to see if a pilot is in their best interest, and may even ask around to see what kind of star power they can bring in before giving it a firm 'YES.' For example, the other prequel series was confirmed right about the same time Naomi Watts jumped on board for the lead role.
—
With so much momentum, even after the controversial ending to original series, Game of Thrones fans should be thrilled that HBO is so gung-ho about bringing more characters from their beloved fantasy world to life onscreen. In fact, on top of these two, there are three other spin-offs reportedly in the works, as well.
Some fans even put together a teaser trailer that was so well-made, many were fooled into thinking it was the real deal. Honestly, if Condan's new Targaryen-centric series feels anything like this, I'll probably be satisfied.