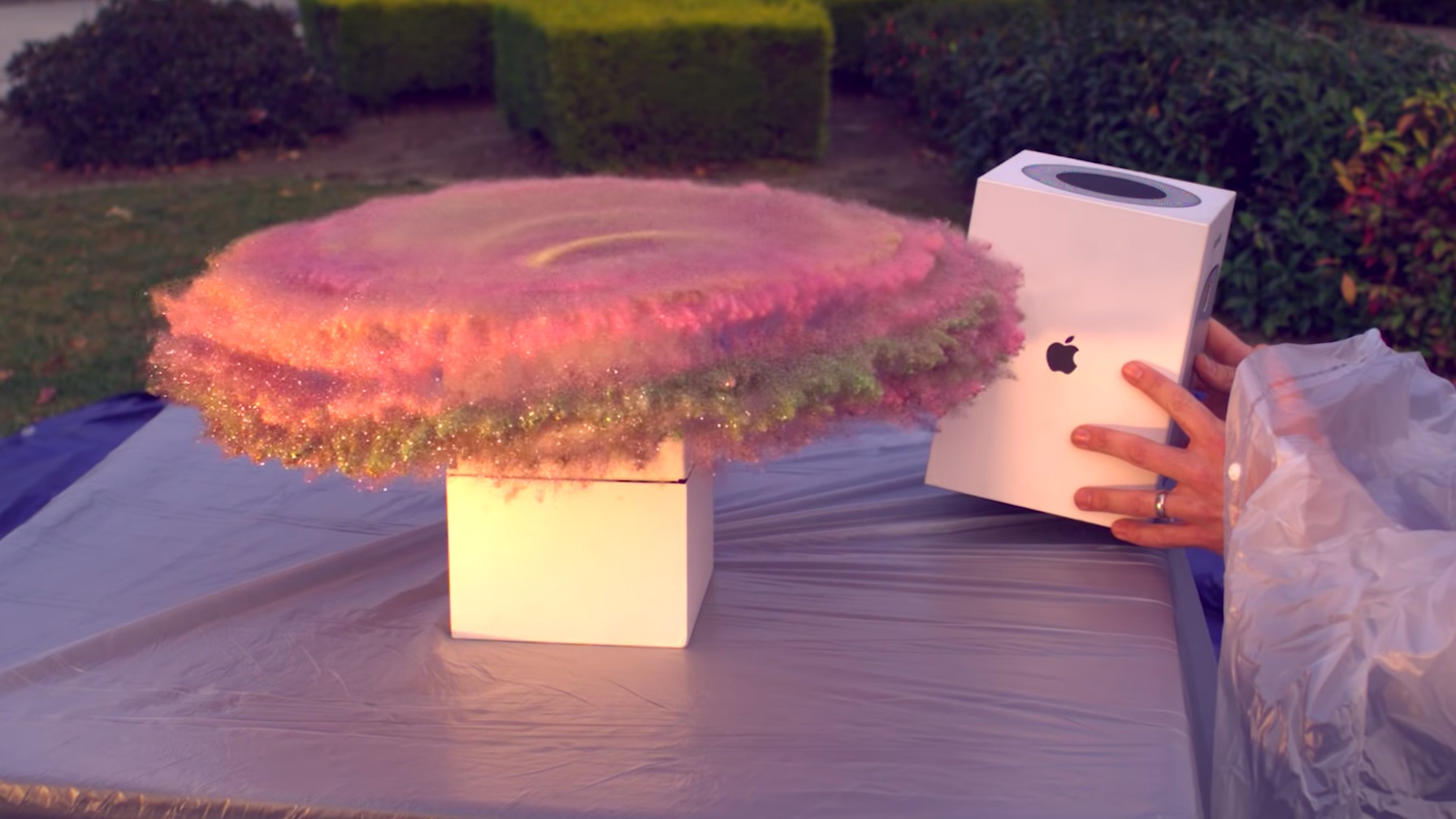 Credit: YouTube/Mark Rober
Mark Rober is a tinkerer and a problem-solver.
So when local thieves began swiping packages off his front porch, he did what any former NASA engineer would do: He disguised an exploding glitter booby trap in a decoy Apple HomePod box and attached cameras to record it in action.
This wasn't an overnight project by any means. The design and production process took six months with several different camera configurations and glitter dispersal methods.
The final product included four cell phones with wide-angled cameras, a custom circuit board to activate and power the devices, GPS, and a special 3D-printed box to effectively house everything.
Oh, and did we mention the fart spray? Yeah, if the cloud of glitter doesn't make the thieves rethink their life choices, the room-clearing fart scent this bad boy expels definitely will.
Rober's YouTube video reviews the impressive design process, but the real highlight is witnessing the reactions of various package pilferers who thought Rober's house would make for an easy payday.
If you want to skip right to the trap unloading on multiple "victims" we've cued the lengthy video to the good part:
However, the entire process is pretty fascinating – if you have the time, it's well worth a full watch below.