Trailer for Bill and Ted 3 Reminds Us to Be Excellent to Each Other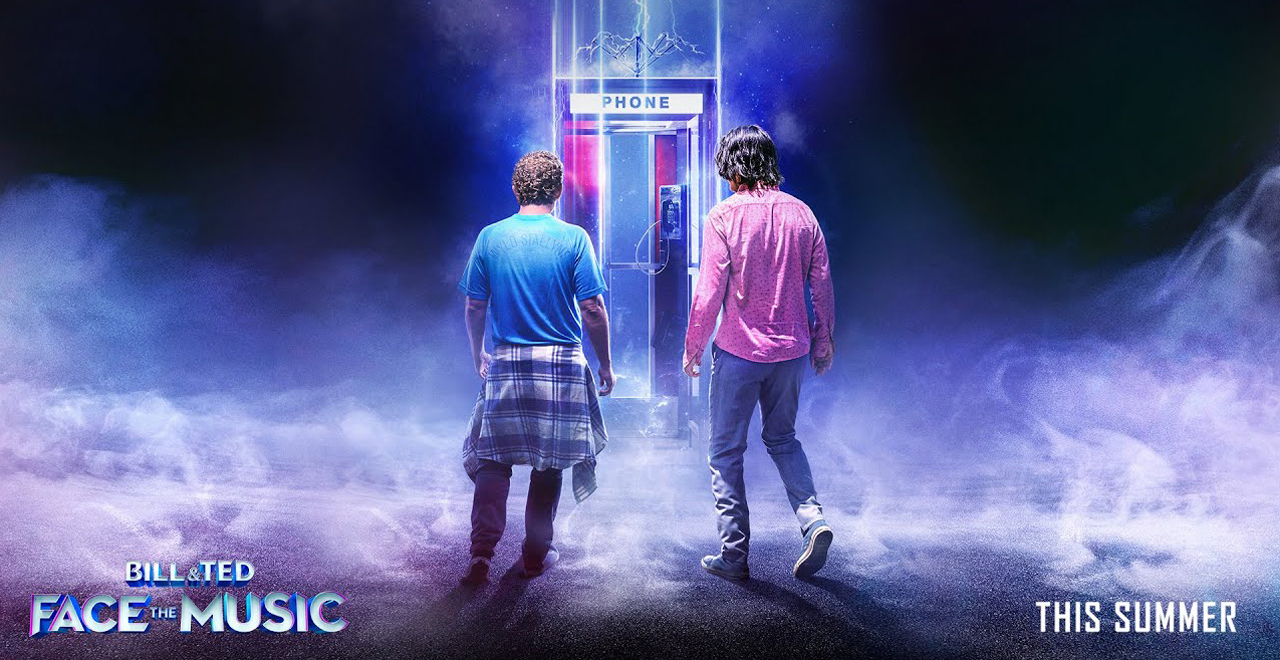 It is official; we finally have a trailer for Bill and Ted 3. Earlier today, the first trailer for Bill and Ted Face the Music hit the internet, quickly going viral. The long-anticipated sequel star Keanu Reeves and Alex Winter reprising their infamous roles in a movie they had long been dedicated to.
Whoa. The wait is finally over, dudes! Keanu Reeves and @Winter star in the first official trailer for Bill & Ted Face the Music! Watch now! And remember: be excellent to each other. 🎸⚡ #BillAndTed3 #FaceTheMusic #BillAndTedDay pic.twitter.com/oh7Oj3mVK3

— Bill & Ted 3 (@BillandTed3) June 9, 2020
"Whoa," is the one-word reaction most fans have had to the trailer dropping. There was a hint it would be coming today, when Winter coyly acknowledged that today, June 9th, was officially "Bill and Ted Day" (because it's 6/9…and if you don't understand the reference, from Bill and Ted's Excellent Adventure, go ahead and skip on to a different article).
Tuesday is Bill & Ted day, just sayin' 🎸🎸@BillandTed3

— Alex Winter 😷 (@Winter) June 8, 2020
It's our first full look at Winter and Reeves back in their iconic roles, and it will only add to the huge buzz the movie has generated so far.
The plot for the movie is simple enough, as the now older best friends are warned from a visitor from the future that only their song can save the entire world. So there's time-traveling, rocking out, and hitting plenty of the notes that made the franchise beloved. In a new twist, Bill and Ted are helped by their daughters on this quest to find the song to bring harmony to the universe.
The movie comes out in August and the official trailer is a great way to celebrate #BillandTedDay and a great reminder to be excellent to each other.