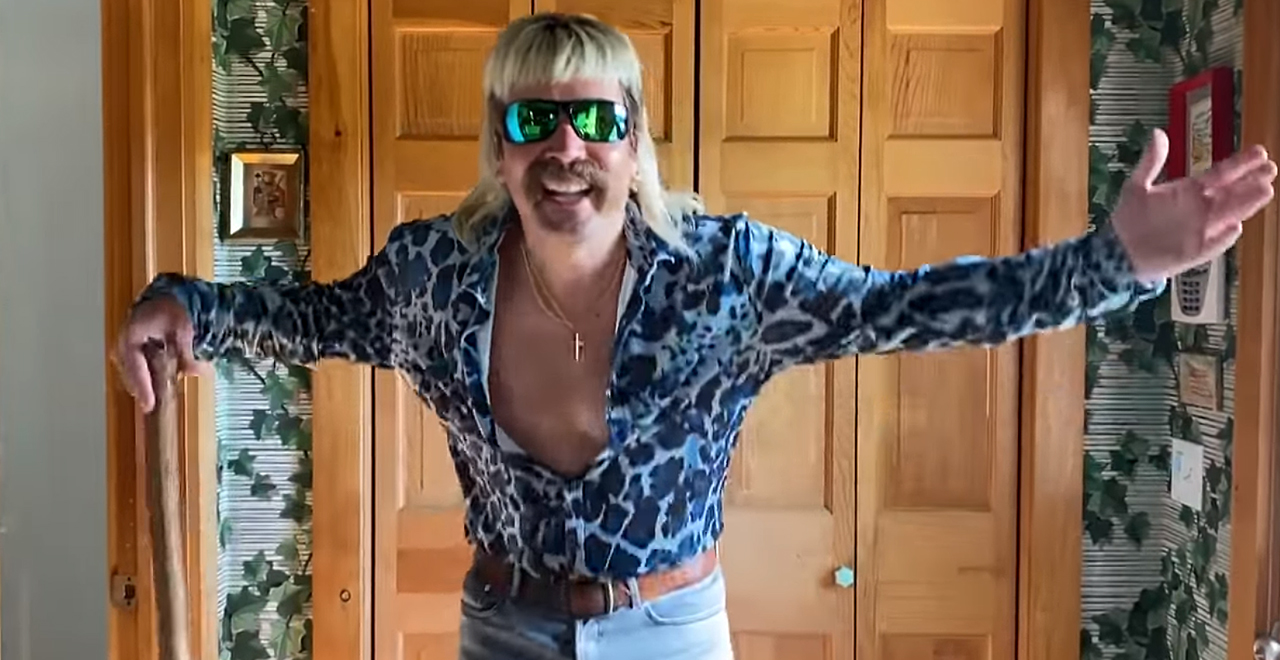 Credit: YouTube/Tonight Show
If you've yet to watch the insane, character-driven, Coen Brothers-esque true-crime documentary that is Netflix's Tiger King, you're missing out on quite the ride. It's brimming with unimaginable twists, colorful accents, and quite possibly history's first utterance of the phrase "boiled my alligators." Seriously, it's bananas.
As if a legacy of boiled alligators and unchecked polygamy wasn't crazy enough, it was announced recently that the Nicolas Cage has been tapped to portray the larger-than-life Joe Exotic in the inevitability that was the Tiger King biopic.
Uh huh, that Nic Cage.
If you're as impatient to watch this come to fruition as we are, the always giving Jimmy Fallon has offered up a glimpse into what this inescapably Oscar-worthy performance could very well look like.
Click below to watch Jimmy's hilarious turducken of an impression.
This is gonna be a movie worth pitching a tent for. Interpret that how you wish.