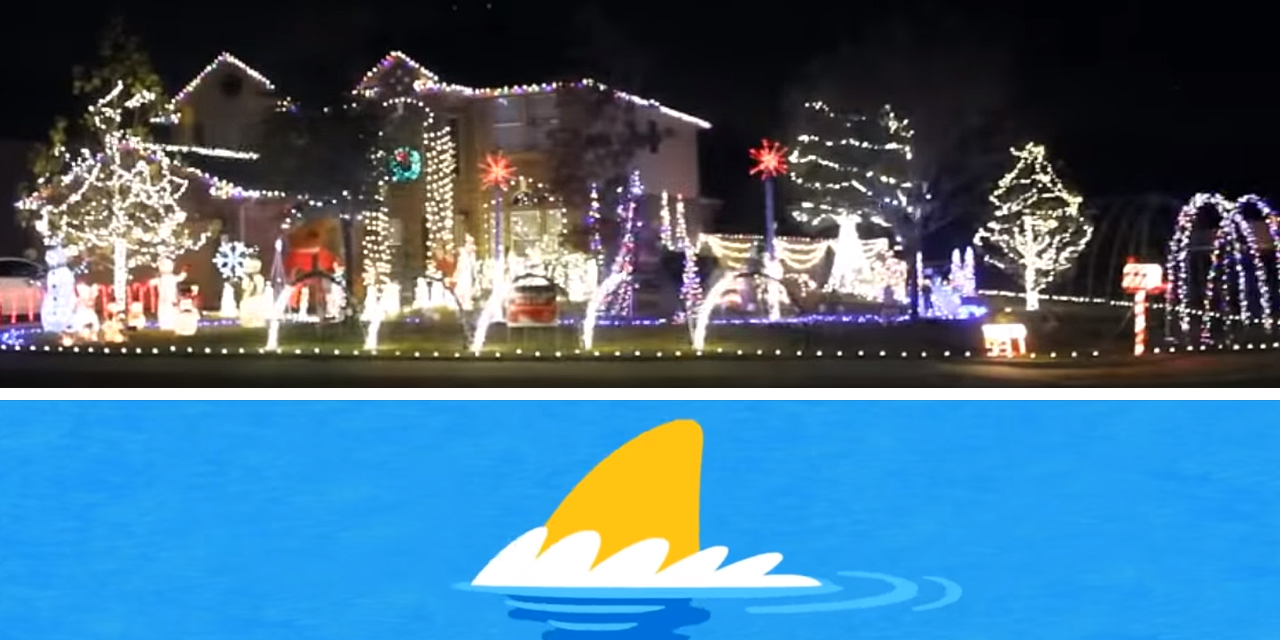 Credit: YouTube/Kens 5/Pinkfong!
Some of us are lucky. Some of us have managed, in the most unlikely circumstances, to escape unscathed.
I'm talking about the infamous, dreaded "Baby Shark" song, the earworm that is the scourge of parents everywhere. Except for those of us who have somehow dodged that bullet, like me. I have yet to hear the song, despite hearing about it constantly. I even wrote about the hot new Baby Shark stuffy that actively taunts parents by playing it!
The good fortune of me and other parents like me makes the afflicted bitter, and jealous, and it brings out the worst in them. So they're determined to spoil our fun. That's clearly whats happening with one family in Texas, though they swear it's all for charity. (Last year they raised money for local non-profit Warrior Chef.)
They live in Boerne, Texas, and they are known for having an elaborate Christmas lights display on their home. Last year, their lights were designed as a tribute to Mexican recording artist Selena, and this year they're back, with a tribute to Satan. And also Coco.
"Last year, we had 60,000 lights, this year it's 100,000 [lights]," homeowner Beto Hinojosa told KENS5.
But it's not the lights that are causing a stir, it's the music they're set to, flickering in time to the beat songs from Coco, Selena, and the aforementioned "Baby Shark."
Merry Christmas?
The light display is on from Sunday through Thursday 5:30 p.m. – 10 p.m. and Friday and Saturday until 11 p.m. On rainy days though, the display may be turned off.