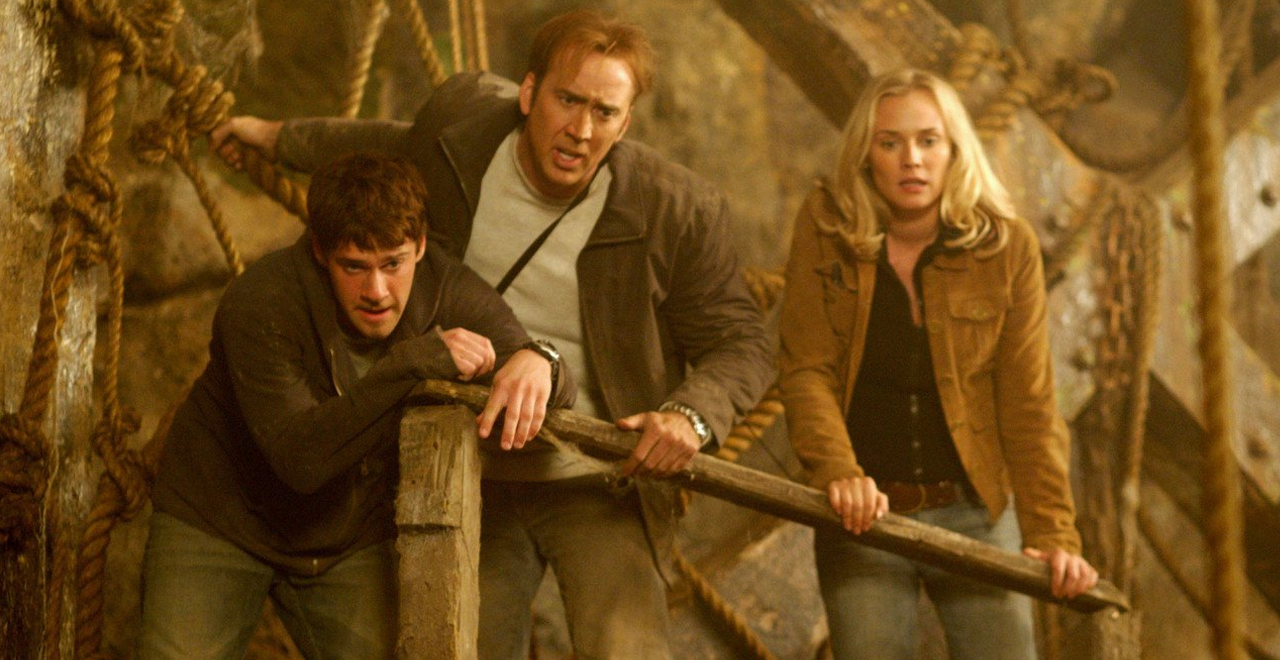 Credit: Disney
There are a lot of sequels coming down the pike.
The Skywalker Saga may have ended, but we still have all the Marvel flicks (Black Panther 2, Captain Marvel 2, Dr. Strange 2, Thor 4, Guardians 3, etc., etc.), another Fast and Furious coming along, the next Wonder Woman, Venom 2, the new Bond comes out in April. The list never ends. Even Bad Boys is rumored to be getting a fourth entry after the third movie's recent success.
Plus, there are surely movies out there that many of us wish would have sequels but never will, like Back to the Future 4 (sorry, Christopher Lloyd) and Goonies (let it go, people).
And then there are the sequels no one asked for. Like National Treasure 3.
Look, I'm not bashing the National Treasure movies, which are like Indiana Jones crossed with Dan Brown, only somehow more stupid and with Nicholas Cage. My 9-year-old loves those movies. And who isn't a sucker for a treasure hunt, complete with booby traps and puzzles and Jon Voight? But you can't tell me you aren't surprised to hear that a third movie is in the works.
Well, surprised or not, it's coming, at least according to The Hollywood Reporter, which was actually breaking the news of the aforementioned Bad Boys 4 when they also let slip that Chris Bremner, the writer of Bad Boys for Life and it's just announced sequel is also under contract to write the next National Treasure flick for Disney.
Benjamin Gates will be back, despite director Jon Turtletaub's previous lamentations that Disney wasn't willing to pony up the $80 million needed to get a third movie off the ground, despite everyone's desire to do it.
"It's a no," Turteltaub had told ComicBook.com. "I would love there to be. Nic is like, in wardrobe right now. Jerry Bruckheimer is ready to go. We would love to."
Apparently, Disney+ is raking in the bucks, because Disney changed their tune. There are literally no details about the movie beyond Bremner's involvement, and it's eventual appearance at a multiplex – or a streaming service – near you is far from assured. But that didn't stop fans from losing their minds with excitement online.
They are making a National Treasure 3. THEY ARE MAKING NATIONAL TREASURE 3. Today is better than the day my nephew was born. THAT is how much I love National Treasure.

— haley (@haley_joyce) January 17, 2020
They are officially making a National Treasure 3 and I'm so happy I could cry pic.twitter.com/gA8SyXdzNY

— Alexei Candreva (@Alexayyyyyy) January 17, 2020
They making National Treasure 3? https://t.co/6g3TlG2UC9 pic.twitter.com/iuXXVjgPZW

— Joe Money (@MoneyMan950) January 17, 2020
Where do you stand?