Fans Unearth Deleted Scene from 1993's Super Mario Bros on Old VHS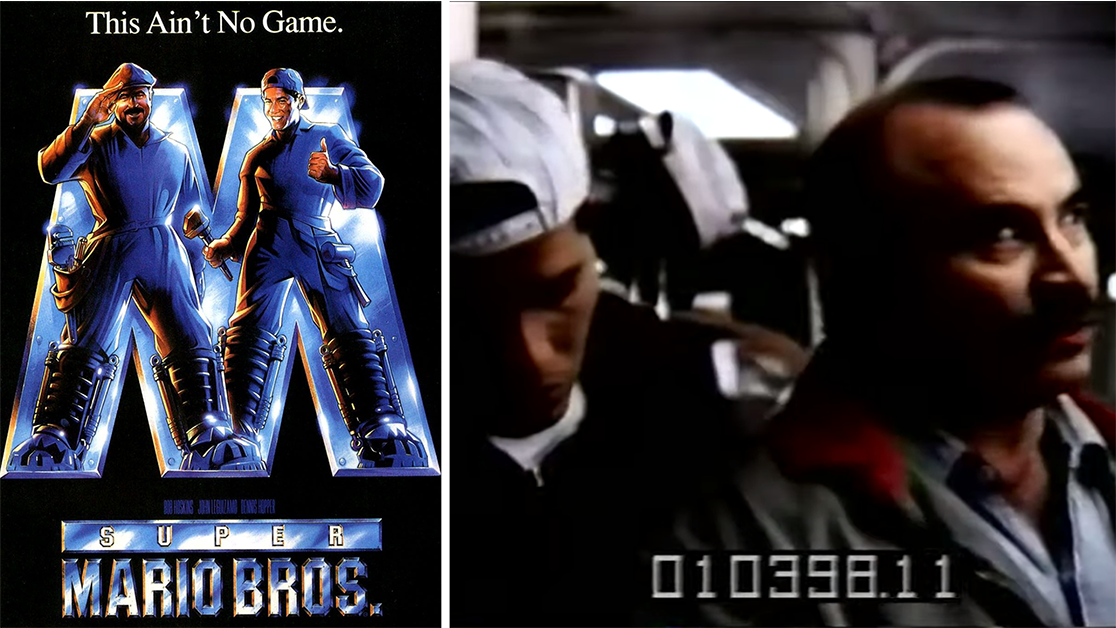 Despite being an objectively cringy movie, 1993's Super Mario Bros. has long since garnered cult classic status. There's something about its gobs of charm that inexplicably makes its cheesiness palatable. There's even a website dedicated to its greatness—Super Mario Bros. The Movie Archive—which just recently dropped a rare bombshell from the film.
After getting their hands on an old VHS copy of the movie, someone in the community discovered a deleted scene that's excluded from the standard theatrical cut.
The early scene features Bob Hoskins and John Leguizamo playing Mario and Luigi respectively, a pair of plumbers trying to make it in Brooklyn, but constantly being upended by the larger and more lucrative Scapelli plumbers (I know, how was this movie not a major hit?)
Filmmakers ultimately decided to cut the scene since it did little for the narrative and they wanted Mario and Luigi to get to Dinohattan (yes, you read that right) more quickly. It must have been a tough call though since it contained the sure-to-be iconic line, "Nobody touches my tools!"
This extended cut of the movie lengthened the theatrical film by 15 minutes and included both longer and totally new scenes like this one. Other deleted scenes have been shared on Super Mario Bros. The Movie Archive as well.
Fortunately, the standard film still has more than enough mushrooms, goombas, and Dennis Hopper to go around.