Father and Sons Reel 2,250 Pounds of Fish and Unforgettable Memories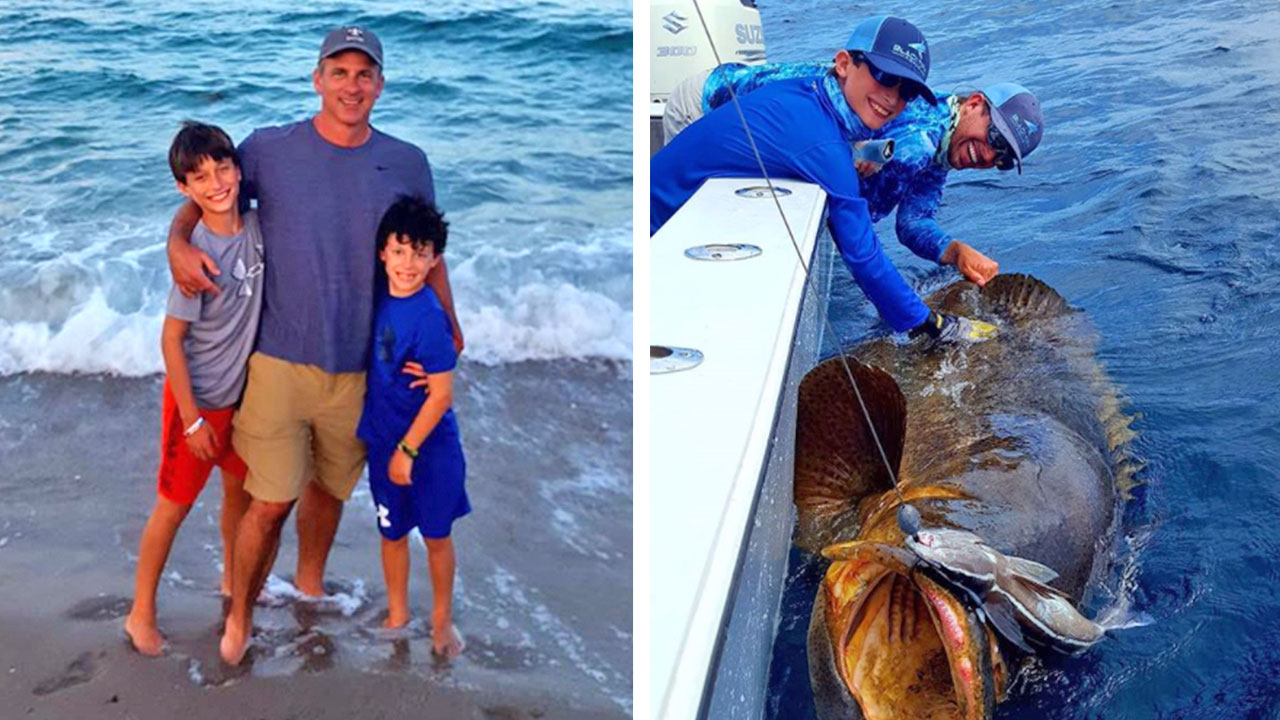 A fishing excursion mixed with just a bit of sibling rivalry was the recipe for success for one Atlanta family. While many father-son teams set out to catch "the big one," Robert Poirier and his two sons Max and Brendan recently reeled in more than just one.
It all began back in April when Max nabbed a 9-foot, 250-pound hammerhead shark off the coast of Florida. Brendan, as younger brothers tend to do, was immediately driven by the desire to follow in his brother's footsteps. So a follow-up trip was planned for July, which ending up netting the youngest Poirier boy a slightly larger shark than his older brother. As any parent will attest, this is where things can get complicated.
Both hooked on holding the record, the Poirier trio booked a charter a few weeks later that would lead to a day that none of them are likely to forget. In the shimmering, blue waters off the coast of West Palm Beach, the family — along with a captain and a guide — set out on a journey to settle the score and of course, have a little family fun in the process. While they likely expected to catch a few fish that day, no one on board, including the professional fisherman, knew quite what was in store for them. Shortly after throwing bait into the water, the boat was surrounded by multiple, massive fish. "We had 20 to 30 goliath groupers under the boat and 10 to 15 sharks circling the boat," Robert told recently told Fox News. "To have that many around the boat. It was unusual."
Each member of the family had their own record-setting experience, pulling in a whopping 2,225 total pounds of fish. Brendan was able to bring in two goliaths, one 300 pounds, the other 375. Max managed two as well, a 250 then a 300 pounder. However, dad reigned supreme thanks to his two catches: weighing in at 350 and 400 pounds each. "It was the catch of a lifetime, and we had several in one day," he said.
All of the fish were released back into the water, many of which had other fisherman's hooks still attached to them. The father and sons taking time to remedy that before returning the great goliaths to the sea.
The brothers are now satisfied that they're even, but are still excited to continue the competition. "They keep asking when we're going to go again," their dad laughed. "Can we top this? We'll try."