Father Figures: Always Daddy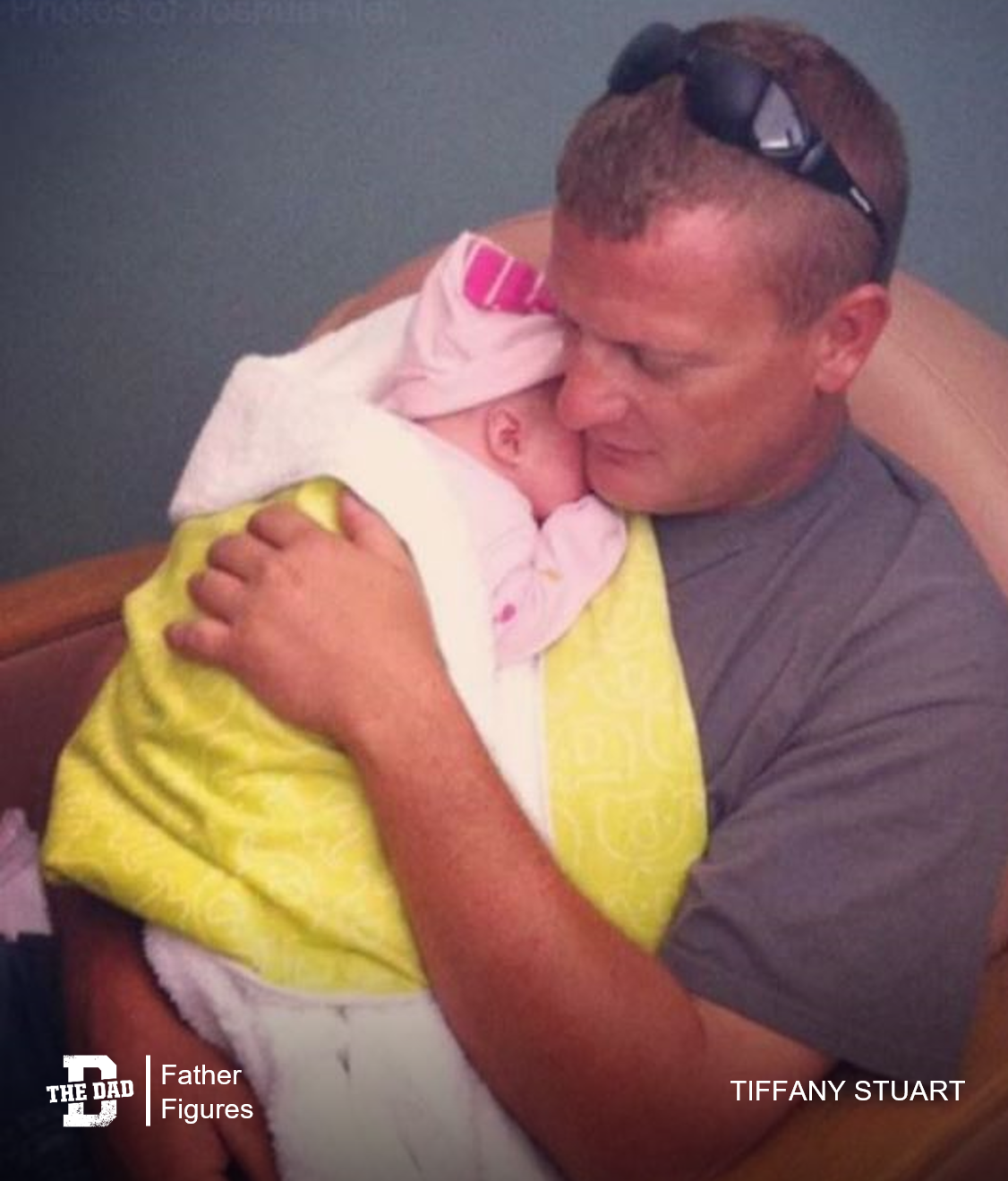 "Josh and I were married in 2005. We both came from large families and were ready to start a family of our own. For the next 3 years, nothing seemed to work, so we began fertility treatments in 2008.
It was a true test of our marriage as even the treatments failed us. I began to research adoption in 2011 and Josh was on board too. But as we started my research, we found out just how expensive adoption would be. We both felt defeated and decided that maybe a few years from now, we would look again.
Fast forward to January 5th, 2013. Josh is cleaning the garage and I am taking down Christmas items when we get a phone call that will change our world forever. It is my best friend… her coworker knows of a baby due in the next week whose adoption fell through and, well, what can we (myself and Josh) do in the next week to get this baby girl? The answer: anything and everything.
Over the next few days, Josh and I moved mountains and came up with the money and won over the birth mom. I was in the delivery room when Ella was born and held her first and then Josh came in and held her and immediately started to cry. This was our baby. The one we had waited so long for! He could not stop thanking everyone in the room for making him a daddy.
To add to this wonderful story, 2 years later, we rescued/adopted Ella's half-sibling, Shelby! Shelby was 2 months old when she came to our home and has added so much joy and happiness to our family! She is daddy's little girl: you ask her who she loves most and it is always Daddy.
Josh is a wonderful father. His motto is always safety-first, and I make fun of him sometimes, but am so thankful for him. He does everything with them and tells me that he wanted them for so long and can't seem to be away too long.
Josh was made for this role. You can see the happiness in their eyes when he is around. Josh often tells people that he is in a house full of females but he would not have it any other way."
– Tiffany Stuart
Want to share a story about fatherhood? Email [email protected]
Check out the previous editions of Father Figures here.