Father Figures: Always Wanted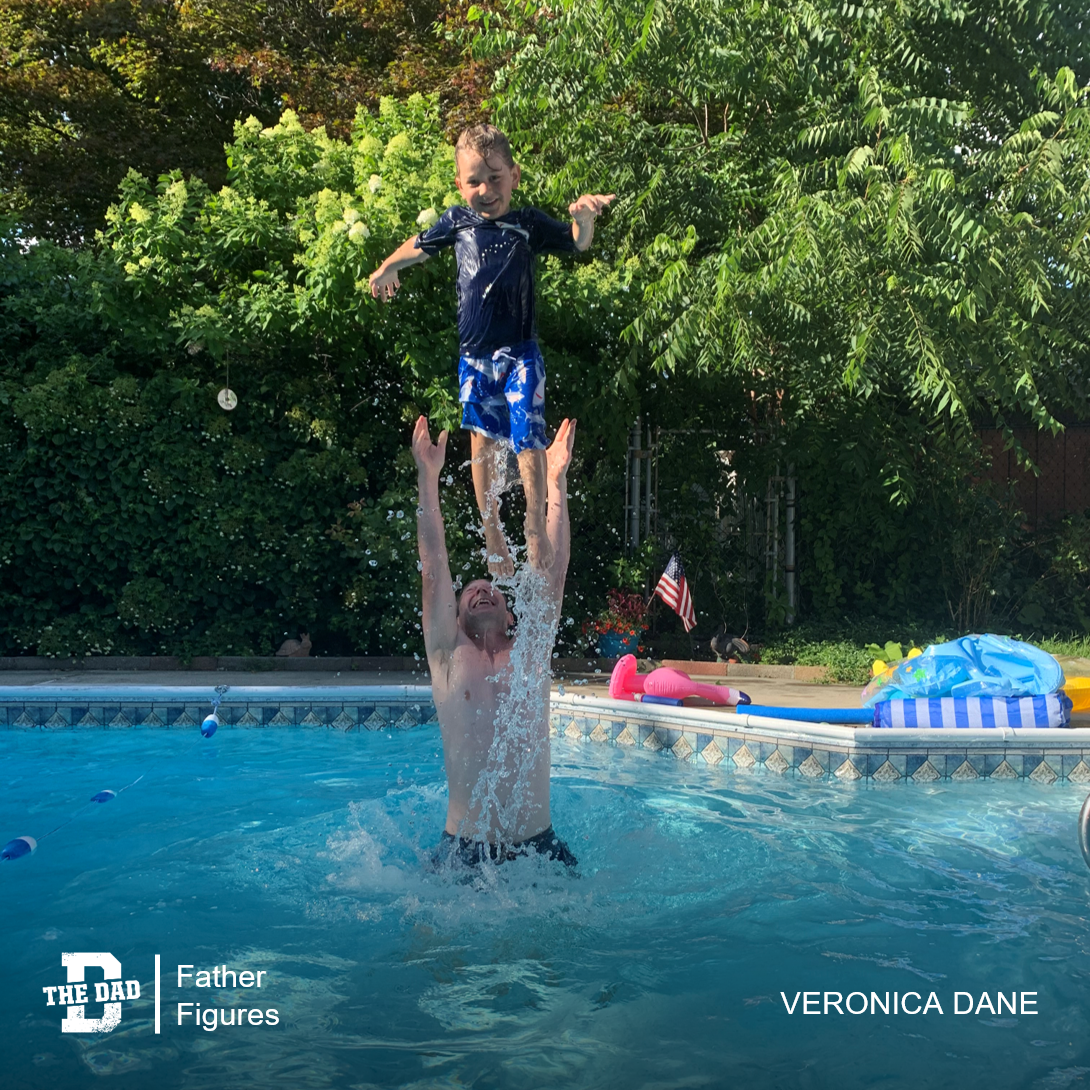 "When Mike and I met, we had both had two disastrous marriages behind us. He was 50 and had always wanted children, but it had never worked out for him. I was a single mom of a four-year-old.
Things moved quickly; at one year we had gotten pregnant, bought our dream home, and gotten married in our beautiful new backyard. My daughter started kindergarten that fall.
We've since had two boys together; the sons he'd always wanted. When our youngest turned one, I suddenly became ill with several (now chronic) illnesses. Our fairy tale took a dark turn.
Fast forward to 2.5 years later: I'm sicker than ever, and COVID hits. Our 3 children are now home 24/7, my husband is working from home, and on some days, I can't even leave my bedroom. My husband, who has always been a hard worker, has not stopped since March.
He has been mother, father, and teacher to our children. He runs work meetings while changing poopy diapers, and prepares every meal and an endless parade of snacks for our kids. He has created lesson plans and educated our children. When our kids wake up in the middle of the night, it is Dada that they call for.
I know that it won't always be this way, but it's hard now. Through everything, Mike has been our rock. He solves every problem with grace, and shows us what the true meaning of love is every day. We love you, Mike."
– Veronica Dane
Want to share a story about fatherhood? Email [email protected]
Check out the previous editions of Father Figures here.