Father Figures: Because of Them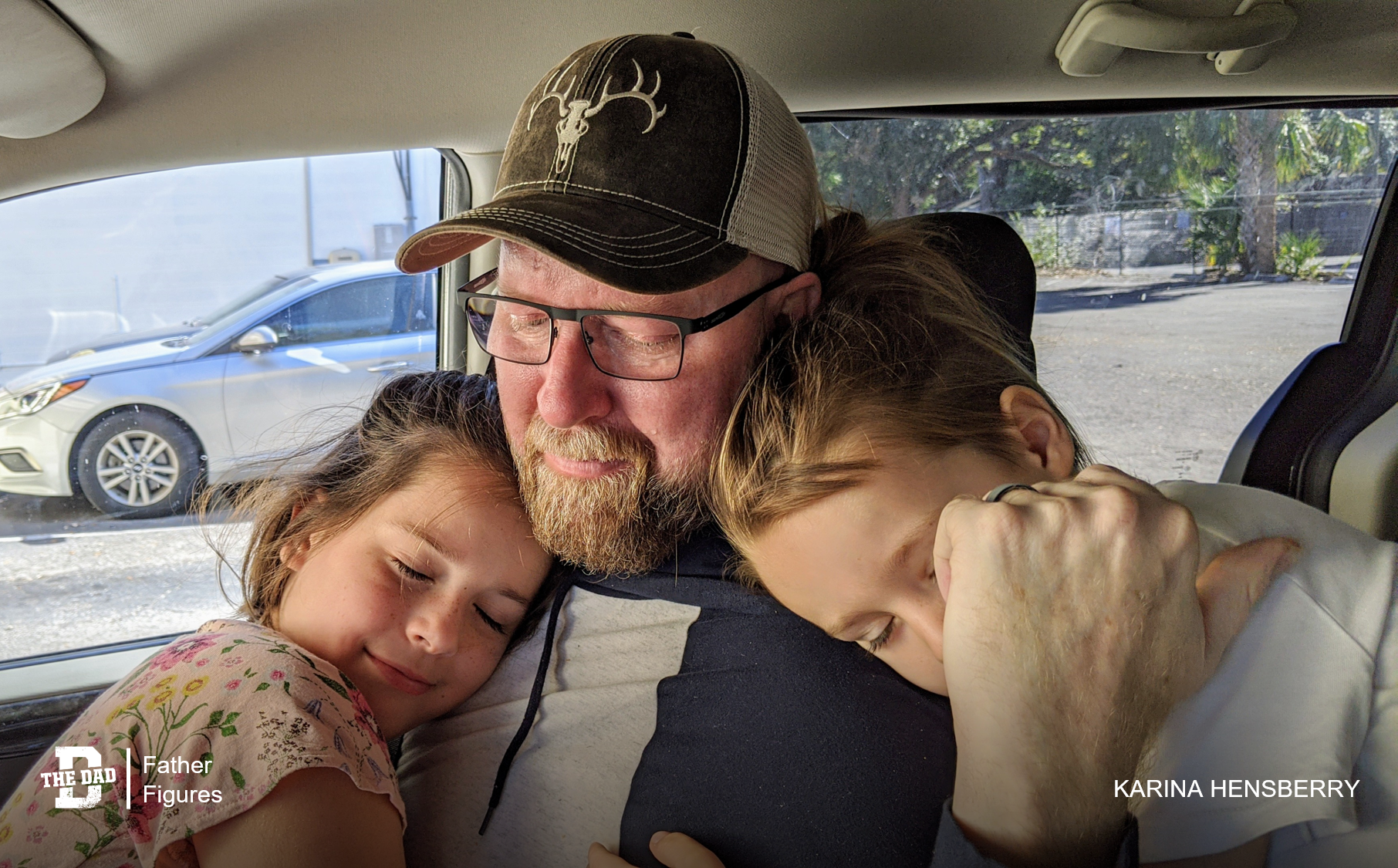 "My husband, Matthew, is the most incredible father. I knew within days of meeting him (when I was 17!) that he would be the father of my children. It wasn't necessarily a desire at the time, more just something I knew deep in my heart that would happen. I spent over a year pursuing him until he finally agreed to date me. We've been madly in love ever since.
Ten years later, our first child, Amia Carolina, was born. Matthew was working 18+ hour days, rarely saw his daughter, and hated every minute of it. When she was 5 months old, he quit his job and stayed home to take care of her because he wanted to, which then allowed me to finish my dissertation and find a job.
Matthew cared for Amia for 2.5 years until our son, Archer Paulo, was born. Again, he was the stay-at-home-parent while I went to work, now a fancy university professor job.
With both children, Matthew read to them daily, took them to library time and music class, held them for naps so they'd sleep well, taught them how to laugh and have fun but also to be polite and thoughtful. He wasn't afraid to take them places, to be the only man in a room full of moms, to change diapers, or help me pump. He always has been, and always will be, a devoted, loving, wonderful father.
Our kids are now 5 and 8 years old. They are bright, sweet, silly, beautiful children, and I really believe it is because their father devoted himself entirely to them for the first 3 years of each of their lives.
Last February, Matthew was diagnosed with a mass in his brain, glioblastoma multiforme.
Doctors told us it's the most aggressive and deadliest kind of cancer there is. He underwent brain surgery, chemo and radiation, more chemo, and countless other drugs to try and extend his time on this Earth. Ask him on any day and Matthew will tell you he is fighting for his children. He loves them more than anything, and he's living today – I believe – because of them.
He and I have a beautiful love story, but the love he has for his children supersedes ours by galaxies. I know he'd put them over me any day, and I'm okay with that! Similarly, Matthew's children ADORE him. They squeal when they see him, they care for him when he's ill, they choose him over me when they are hurt or sad.
We don't know how much time Matthew has left with his children. All we know is that he loves them unconditionally and beyond measure. We focus our days now on building as many memories for them with him as possible.
I used to be jealous that he got to stay home with them while I worked – I was envious at the time they had together – but now I am eternally grateful that they had so much time with their daddy, that they got to bond, that he was able to be there to contribute to their lives and help shape them into the people they have become.
I am proud of him for being the kind of father that most people wish they had. I can't fix that he's going to die young but I know his children will never forget him."
– Karina Hensberry
Want to share a story about fatherhood? Email [email protected]
Check out the previous editions of Father Figures here.