Father Figures: Blue Eyes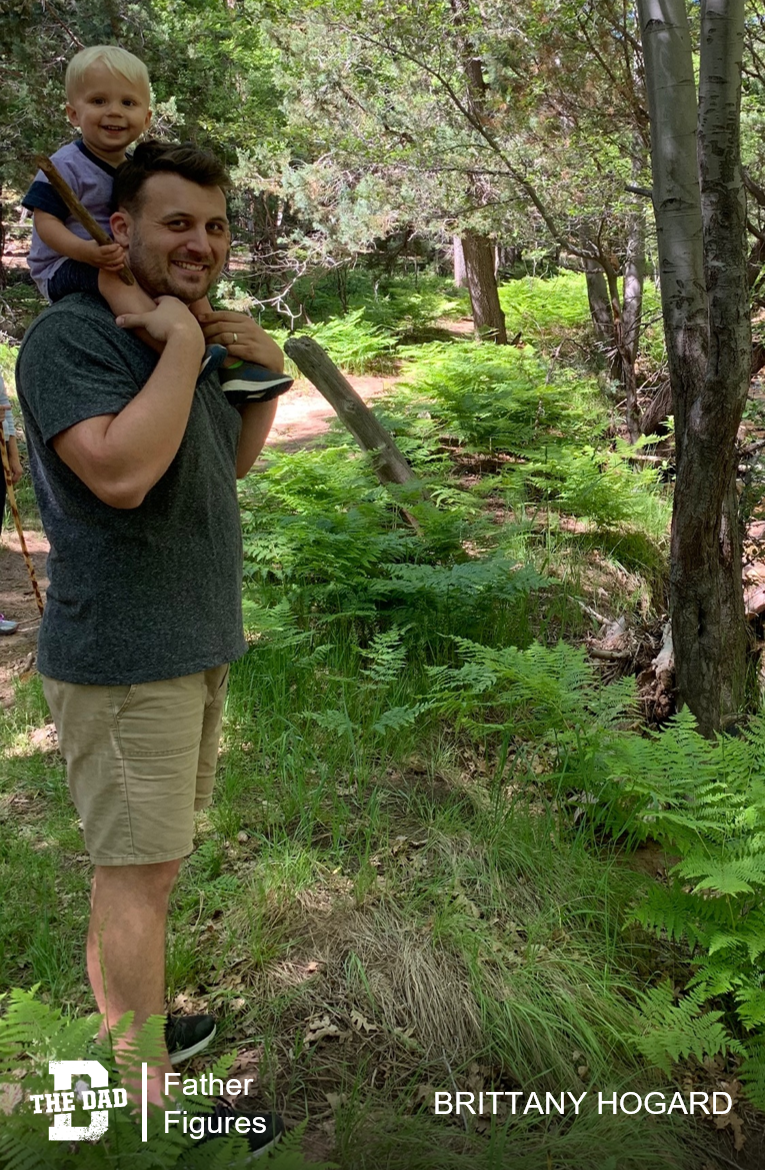 "I was 15. He was 16 and could drive. I sat behind him in algebra class and annoyed him until he liked me. It didn't take long.
I remember noticing his eyes almost immediately – a bright, soft blue. And 12 years later, he gave those blue eyes to our son.
Trevor didn't know how he would respond to fatherhood. Like most new parents, he had goals and aspirations for the type of father he would be. But then you actually get into parenting and you realize how naive you were.
When our son was a month old, I told Trevor something was wrong. I could feel it. I sobbed. I paced. I looked at our newborn baby, and I begged my blue-eyed husband to tell me it would be okay. And he did. Over and over again.
He held me and reassured me and put on the brave face because postpartum anxiety had taken my strength. He helped guide me back from the darkness that is postpartum. His blue eyes always calling me home.
Now, over two years later, I catch myself watching Trevor with our son, remembering that 16 year old and seeing the father he grew up to be. He's patient. He's kind. He's a better dancer than I thought when he dances with our son, who is now a toddler.
He packs lunches. He plays hide and seek. He says I love you every day. He smiles with pride when our son does something new. And regardless of his mood, he puts on that smile and a brave face for his family. He has since the day our son was born. He's a better father than he aspired to be. I hope he knows that.
These two men, one big and one little; their blue eyes changed my life, forever."
– Brittany Hogard
Want to share a story about fatherhood? Email [email protected]
Check out the previous editions of Father Figures here.