Father Figures: Brighter Days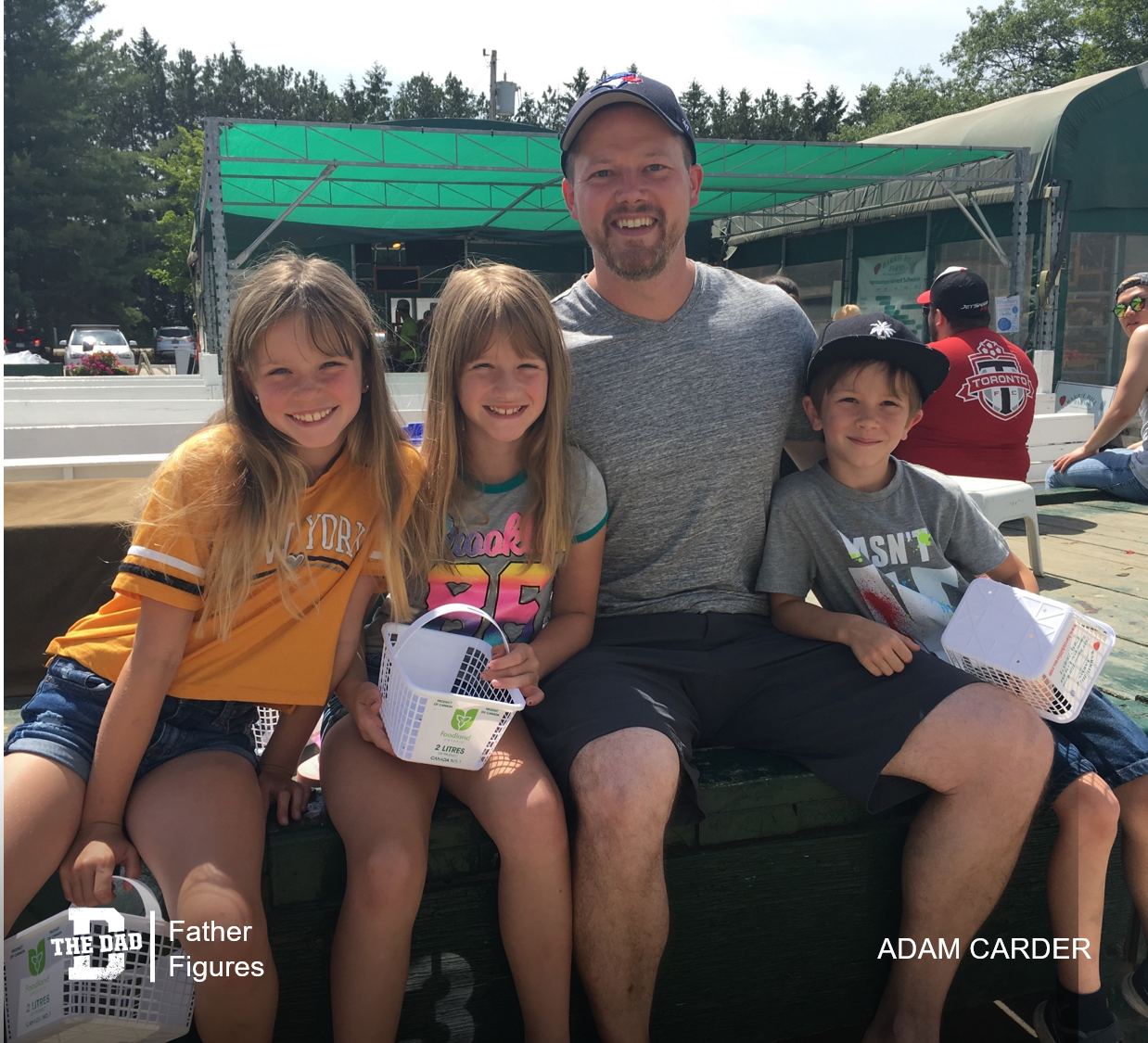 "On August 4, 2007, after six years together, I married the girl of my dreams, my best friend. A year and a half later, we were celebrating the birth of our first child, my incredibly sweet and feisty daughter Caylee. Over the next three years we had two more children, Brooklyn (my funny lil Boobear) and Alex (my handsome little sidekick).
Honestly, I thought life was complete because I had a beautiful wife and three amazing children. Unfortunately, this is not how the story ended.
On March 7, 2018, I received some unimaginable news… my wife wasn't happy and she was ending our marriage. I was devastated. My family was my whole world and now it was being torn apart. I felt like a broken man and experienced some very dark days.
Eight weeks later, I said goodbye to my children as I dropped them off at school, knowing I wouldn't be there when they got home. As I was packing up the last item for the moving truck, my wife was in tears and gave me a big hug. I wanted that hug to last forever because I didn't know if it would be the last hug I'd ever get after 17 years together. I drove away confused, not knowing what was going to happen in the future.
After moving out I was determined to bring my family back together. Over the next seven months, I tried everything possible to show the mother of my children a life of happiness was still possible for us. I stepped up my dad game and did so many fun and amazing things with my children. I continued doing kind and thoughtful things for their mother, like bringing her coffee, breakfast, lunches, and dinners, and I enthusiastically jumped into action every single time she needed help with something or seemed stressed.
I really thought all my efforts were appreciated and there was a possibility we would be spending Christmas 2018 together. Unfortunately, my heart was broken a second time when I realized my marriage was over for good.
Once again, I had many dark days over the following months, but I was determined to keep moving forward for my children. As a result, I stepped up my dad game and made them my absolute #1 priority! I made it my mission to always set a positive example for my children on how to be a good person and live a life of happiness. Whenever we are together, we spend so much quality time doing fun things and creating so many memories! It seems like wherever we go, other children gravitate towards us because we're having so much fun! Life is good.
I'm not going to lie and say being a single dad is easy. It's not. Yes, there are days when all three of my children get along, but there are also days where they are screaming at each other. There are days when they come home from school because some other kid was mean to them. There are days when I have to say "no" to buying something because I'm trying to support three children on one income. There are days where I have to help my daughters pick out bras at a store (*confused look*).
Overall, there are days where I question whether I'm doing a good job. But, at the end of the day when I'm tucking my children into bed, I know I'm doing a great job when I hear the words, "We had so much fun today!! You are the best daddy ever!! We love you so much!!"
With all the challenges I've been through, I wouldn't trade my path for anything. It's not only strengthened the relationship I have with my children, it's also made me an overall better person. I don't know if you're travelling on a similar path, but I just want you to know brighter days are still ahead!"
– Adam Carder
Want to share a story about fatherhood? Email [email protected]
Check out the previous editions of Father Figures here.