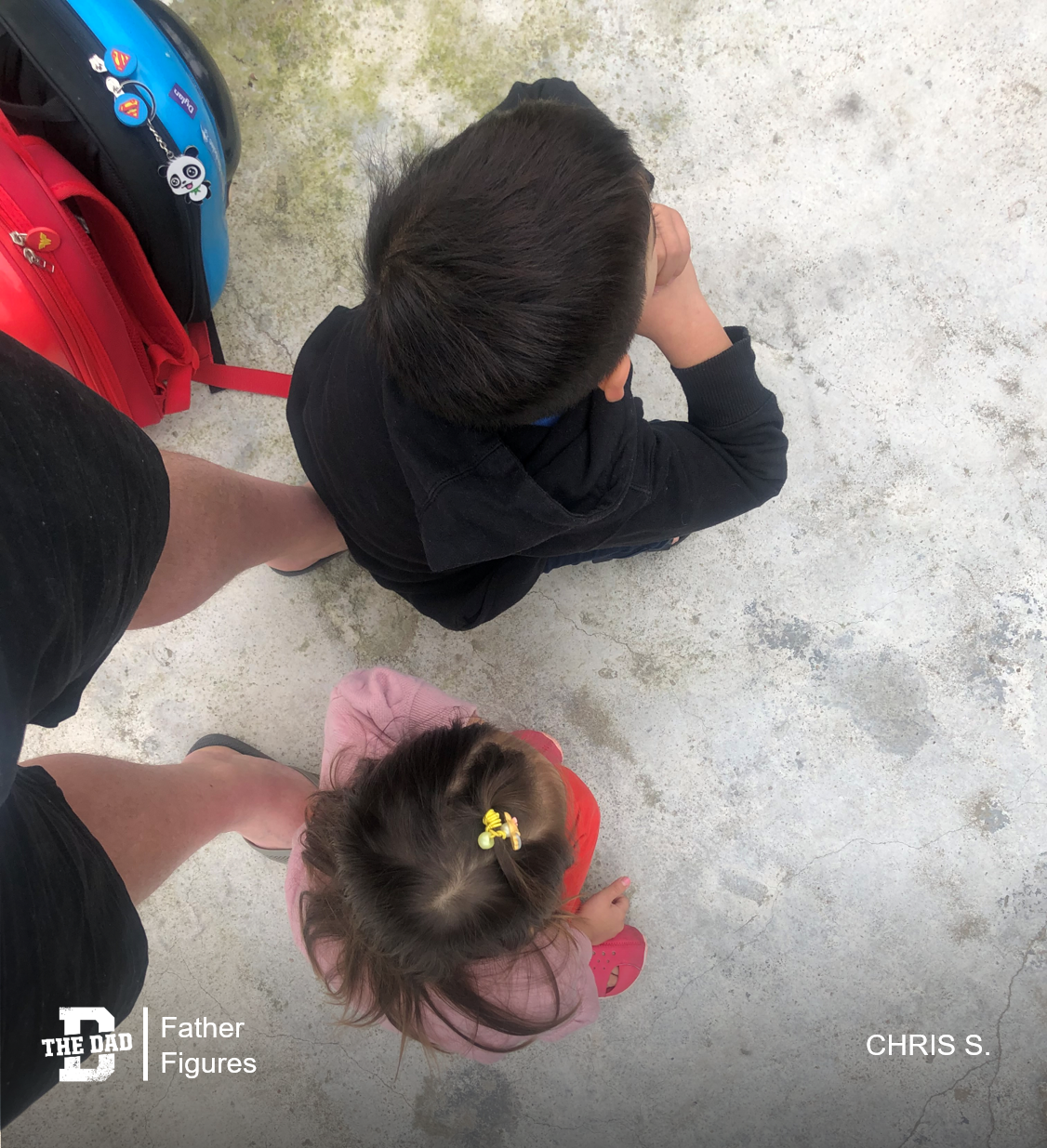 [Quick disclaimer: This story was written and submitted before COVID-19, quarantines, and social distancing, but we love a good dad story so here's a throwback to simpler times, when there were things like bus stops, and going to school.]
"My kids sit on my feet while we wait for the school bus.
I spent so many years travelling for work that I was away for much of my kids lives. I could buy them gifts and provide but was never present, even when home, I was already planning the next work trip.
So last year I quit.
Unsure of how I'd provide or pay the bills I knew my time should be with my kids. Even if it means my feet are the seats to wait for the bus."
– Chris S.
Want to share a story about fatherhood? Email [email protected]
Check out the previous editions of Father Figures here>