Father Figures: Doody Duty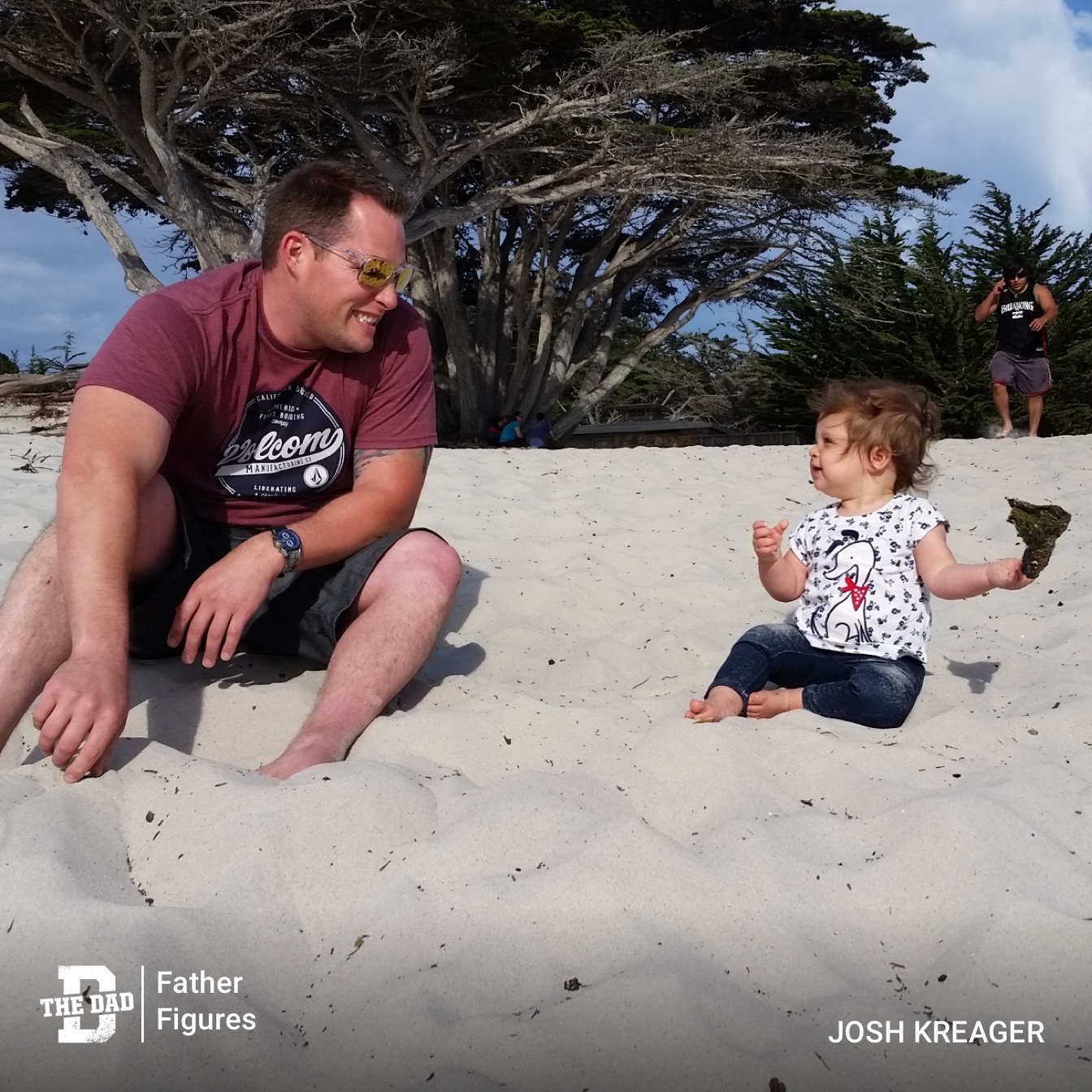 "In early fatherhood there was a minor debate as to how to check for the dreaded poopy diaper. My wife's method was to simply pull back the rear of the diaper and do a quick visual. Me, I'm a man of utility and practicality. I go for the butt-to-nose sniff test. This was a tried and true method, until one fateful evening.
While watching TV, an all too familiar scent wafted across the room. We both knew the culprit, and it was my turn for doody duty. With nothing but the soft glow of the TV to light the room, I picked up my less-than-1-year-old daughter and performed my 'sniff test' in an effort to ensure that this was not a false alarm.
Tried and true, right? Wrong.
When I put my child's diaper to my nose,  I immediately felt the warmth of something that conformed like Play-Doh to the shape of my nose and filled my nostrils, instantly followed by the smell of partially digested breast milk and mashed peas. The doody was so great in volume that it had squeezed up the back of her diaper like a toothpaste tube and rolled down the back onto my nose. In pure horror of knowing what just happened, I almost threw my child! In between gags I yelled to my wife to take our daughter. Once freed, I proceeded to the kitchen sink and gave up my delicious dinner. All the while my wife and daughter laughing in light of my dismay.
I begrudgingly adopted my wife's method from then on and I still hear this story from my wife on occasion. Makes for good conversation with strangers."
Josh Kreager
Want to share a story about fatherhood? Email [email protected].