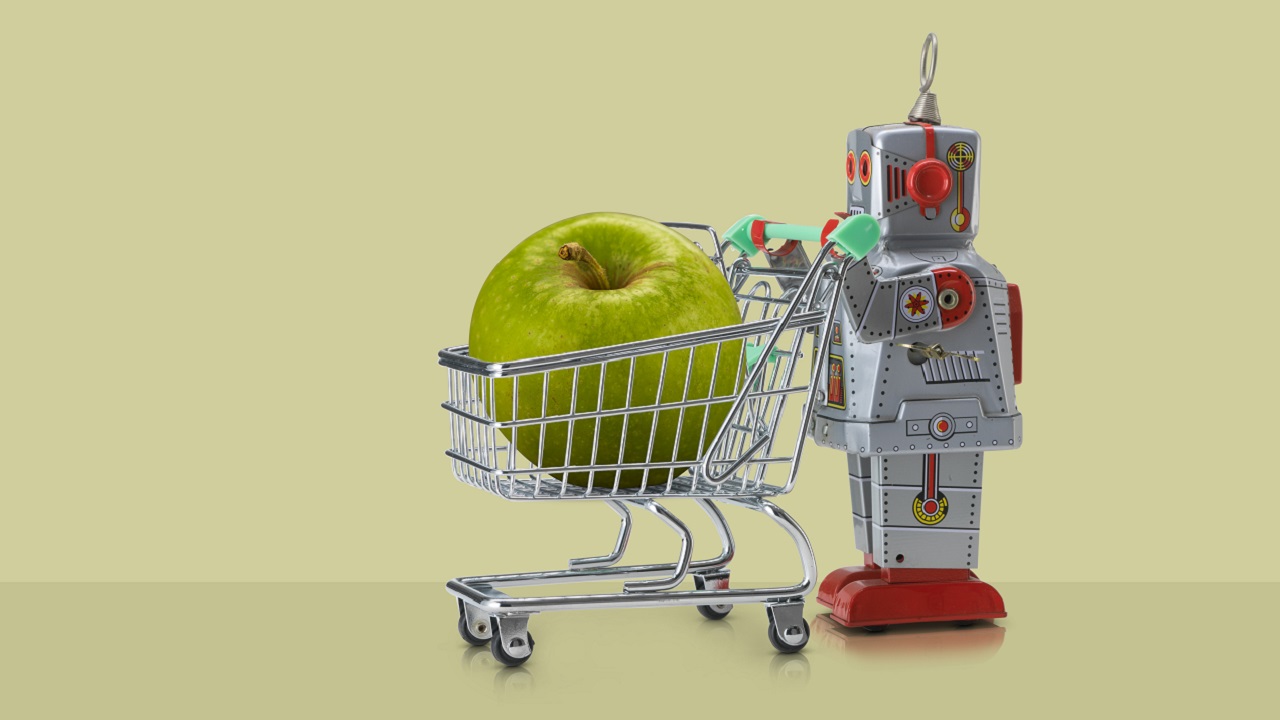 Credit: Getty Images/Owen Smith
Do androids dream of cereal coupons?
Technology is a funny thing. One day you're happily chilling at home, FaceTiming with your sex robot, the next you're being spied on by the government. It truly is a double-edged sword, capable of improving and infecting out lives in equal measure. You've seen "Black Mirror," you know how it is, you gotta take the good and convenient with the utterly terrifying and potentially life-threatening.
Not everyone knows, though, including shoppers at a grocery store in Scotland.
The name of the store is Margiotta and they are trailblazers, by which I mean their stores may soon be ablaze as people run in fear from our new robot overlords.
Store hires robot to help out customers, robot gets fired for scaring customers awayhttps://t.co/jQArda0PDD pic.twitter.com/zAmVlGbkjo

— IFLScience (@IFLScience) January 22, 2018
Margiotta decided to give a trial run to a robot named Fabio, who was developed by Heriot-Watt University in Scotland, and, according to IFLScience, is connected to the internet and designed to hold a conversation with humans. Kind of like Siri or Alexa but instead of being in your hand or on your bookshelf it is ALL UP IN YOUR FACE WHEN YOU'RE JUST TRYING TO FIND THE CAPTAIN CRUNCH.
The supermarket welcomed Fabio as part of a BBC show called "Six Robots and Us," which the website describes as "following families as they welcome robots into their homes," – that sounds terrifying on its own, like if Bob Saget and that dude Alanis Morrisette tore to shreds in "You Oughta Know" were cyborgs raising a family. The fun experiment quickly stopped being fun for customers.
For one thing, the robot was almost as dumb as Fabio himself. It couldn't answer simple questions like "where is the cheese?" and he was downright terrible at enticing customers to eat his sausage. Seriously, the store had Fabio offer free sausage samples to customers, and whereas a human sausage-barker had a success rate of 12 samples every 15 minutes, Fabiobot could only manage two.
"Unfortunately, Fabio didn't perform as well as we had hoped," the store reported back. "People seemed to be actually avoiding him."
Also unfortunately, at least for fans of SkyNet and The Matrix, Fabio had to be let go. Shockingly, this led to some tears from his coworkers. "One of things we didn't expect was the people working in the shop became quite attached to it," said Dr Oliver Lemon, director of the Interaction Lab at Heriot-Watt University.
Those workers were sad that they'd have to go back to dealing with the very customers Fabio was turning away.
"In actual fact, they thought it was an enhancement because it was able to deal with frequent and boring requests, like customers constantly asking where things are, which I think they found quite helpful."
Amazing. Humans were sad a robot got fired, not because they liked him, but because they don't like other humans. When they finally build a competent robot, we won't stand a chance.