Father Figures: Every Semester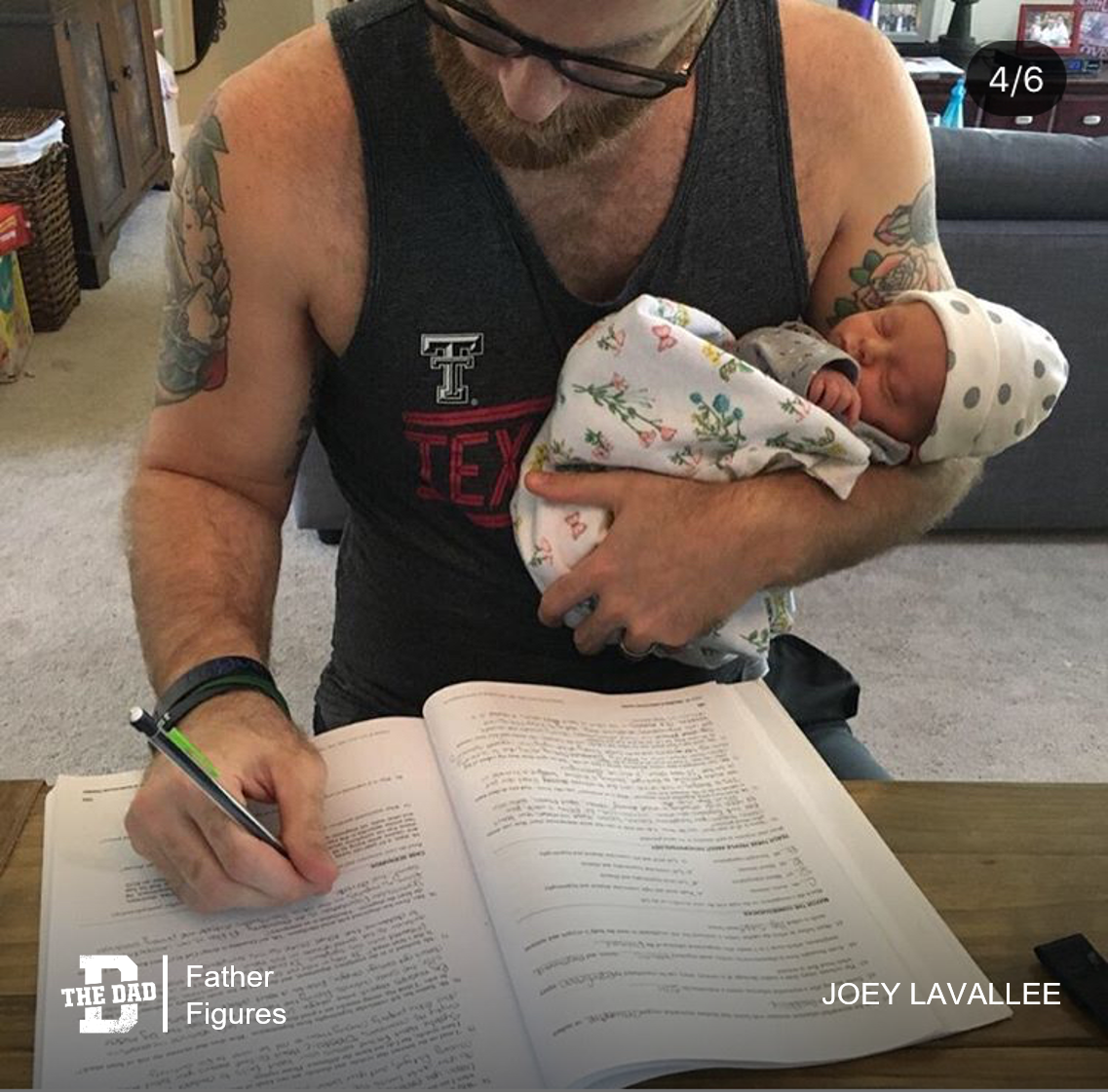 "My first child was born at the beginning of my 8-semester APRN Masters program, and now I have a second coming at the tail end of it.
I have a new respect for single parents who go to school and raise a child because there is now way I could've done it without my awesome wife. My daughter is 20 months old now, and I've studied with her every semester since she was born.
I hope one day, if they're struggling with how to get through a tough chapter in their life, I can show them photos of me holding them while I crammed out study sessions. I want them to see that it's a matter of how badly you want it, not whether or not there is an easier route or to just give up.
If I could do it at 33 with a full-time job, a wife, house, and small kids, they can accomplish anything."
– Joey Lavallee
Want to share a story about fatherhood? Email [email protected]
Check out the previous editions of Father Figures here.