Father Figures: Feel the Relaxation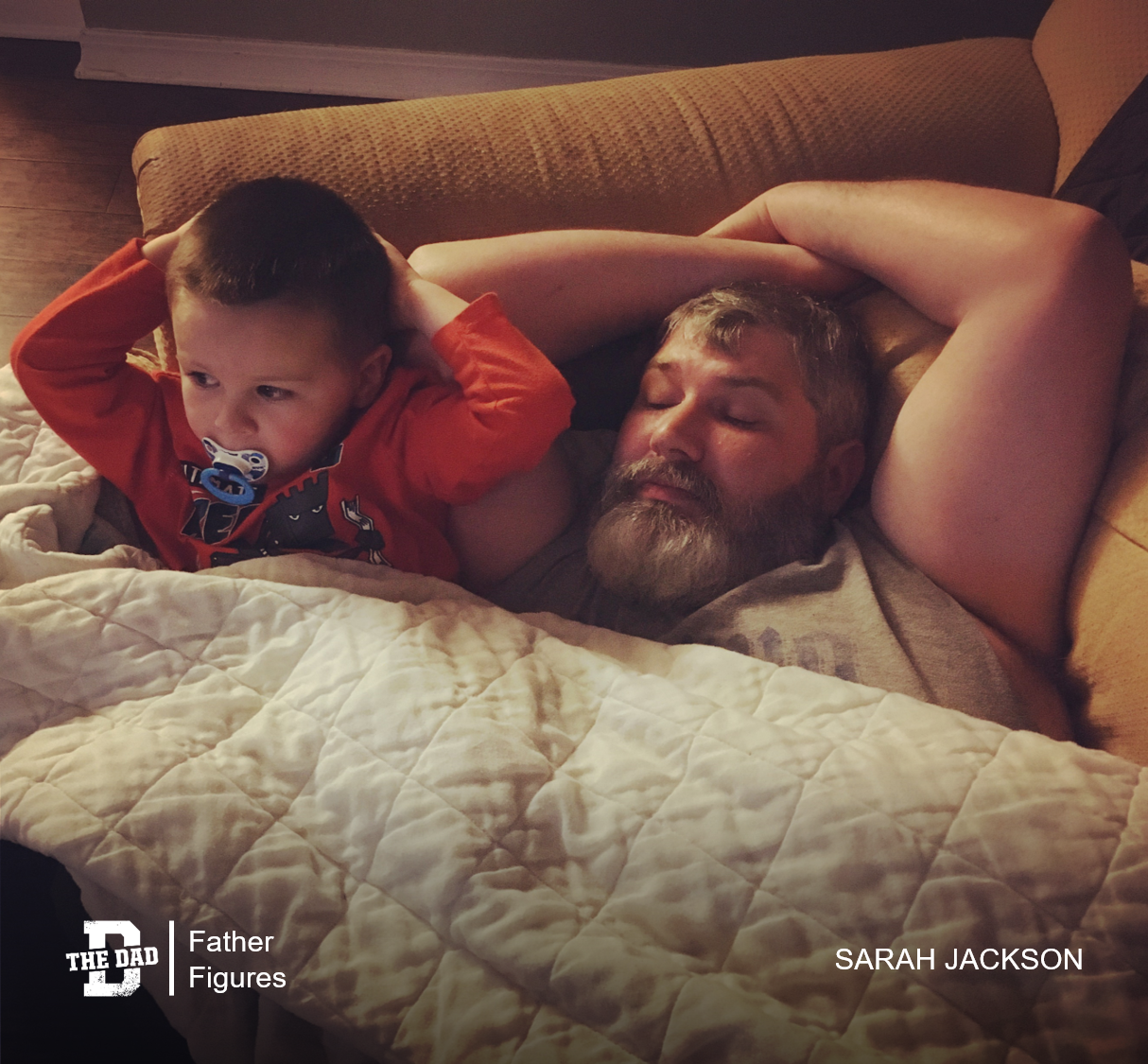 "This is Charles and his mini me, Hank. What you see in this picture is our new normal. Can you feel the relaxation? It wasn't always this way…
You see, Charles was once a Kitchen Manager for a highly successful seafood chain. If you know anything about the restaurant business, you know it's a demanding and thankless job. Charles had to handle situations ranging from employee call-outs, often leaving them short handed, to food trucks running behind, making product on hand scarce. It's a hard job that requires adaptability and quick thinking.
The two skills that make him a great manager also make him an excellent father. Never once did he stall on his commitments at home. From bathing a baby to making the perfect grilled cheese for our picky eater, this man made fatherhood look easy. And though he sometimes missed holidays, birthdays, school functions and many bed time routines, he made every moment count when he had his babies in his arms.
But now, after hard work, some soul searching and a great recommendation, Charles now has a job that allows him to be home with us. Instead of a 60 hour work week, he now has a 7-4 with weekends off. Instead of demanding bosses, he has a boss who works along side of him. Instead of feeling defeated, he's encouraged.
The best part is how he's demonstrated to our kids that hard times will come, but it's how you handle them that counts the most. We are so proud and so lucky we have him. We are so happy for this new normal, where we can relax, and enjoy and appreciate the life we given.
We love you dearly, Charles, and you are truly The Dad.
– Sarah Jackson
Want to share a story about fatherhood? Email [email protected]
Check out the previous editions of Father Figures here