Father Figures: Following His Lead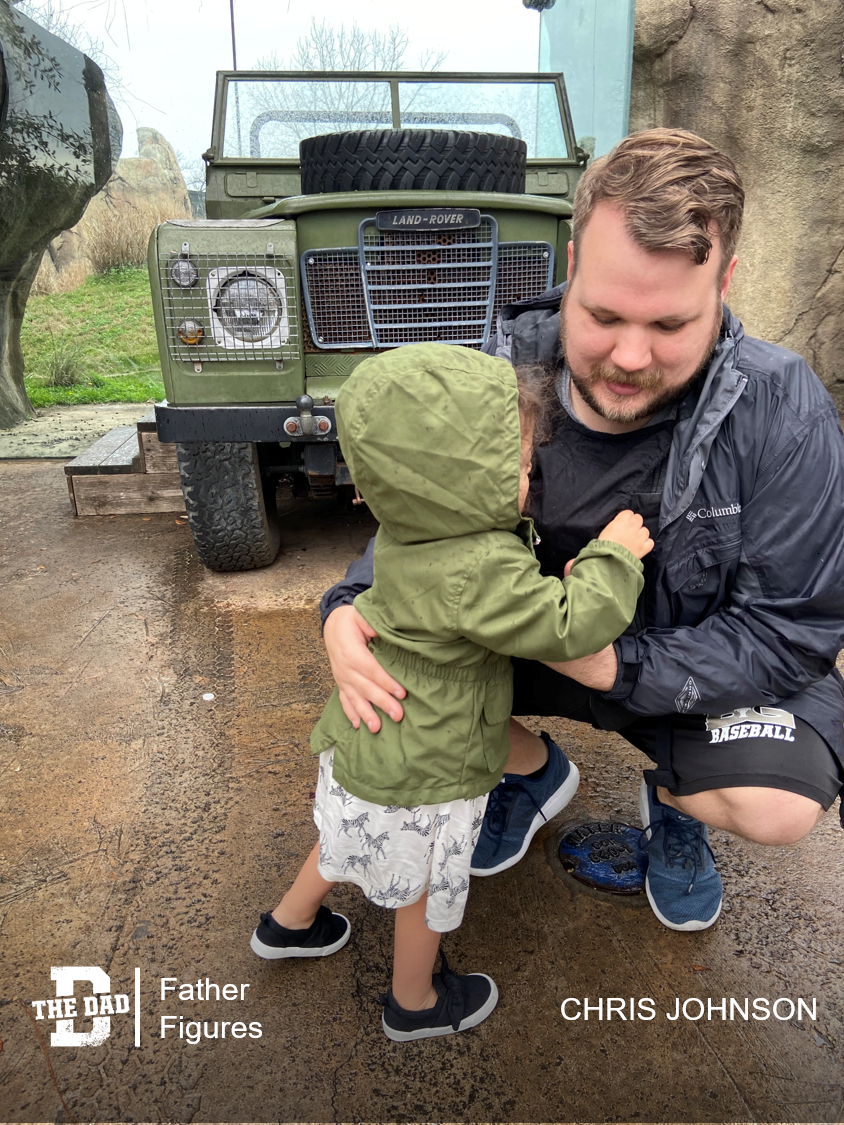 "Chris and I have been married for almost four years and in that time we have had a stillbirth, moved in with parents, lost important jobs, and been given the joy of raising two girls.
Our two-year-old was diagnosed with a rare disease last year, and she will be getting a bone marrow transplant soon. It will require we move out of state for several months to give her the best doctor possible.
Chris was let go unexpectedly from his job as a youth minister a week before our two month old was born. So as he interviews during the day and waits tables at night, we're preparing for the most difficult part of parenthood yet – taking a chance to give our daughter a better future.
I'm following Chris's lead because that's what he's been doing from the beginning. He let me leave work after our stillbirth even though it meant losing financial stability. He has worked two jobs for three years so he could do work that was important for future generations. He has worked on himself in therapy to be the best dad for his girls.
He is always looking ahead, knowing that all the hard stuff is worth it, and I couldn't be prouder to have chosen him as the father to my kids."
– Chris Johnson
Want to share a story about fatherhood? Email [email protected]
Check out the previous editions of Father Figures here.