Father Figures: Happy and Scared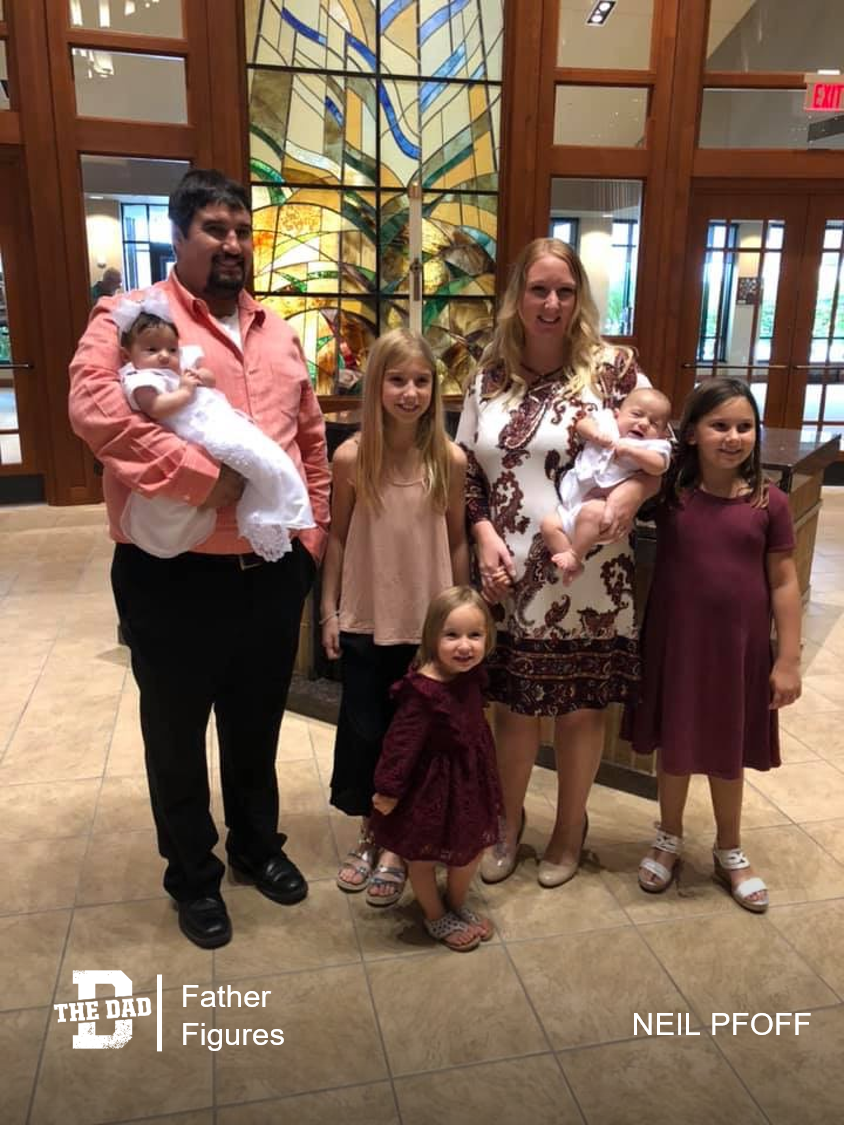 "We had our first daughter 10 years ago. Not trying, and not trying to stop it. Two years later, another daughter. All healthy no issues.
We waited four and a half years until we tried again. Not as easy as the first two, but eventually my wife told me she was pregnant. After multiple issues, and multiple stints on bed rest, our third daughter was born 5 weeks early, during game six of the World Series. Still no boy.
We tried and tried two years later for a boy. We got pregnant and told all our family. Two days later at an ultrasound there was no heartbeat. We were devastated.
A year later, my wife comes to me and says she's pregnant. We were so hesitant to tell anyone. One day my wife texts me after an ultrasound appointment, my heart sank as I expected the worse. She told me they found two heart beats. We were happy and scared at the same time.
This pregnancy included extensive bed rest, multiple over nights in the hospital, and then at 28 weeks,my wife was told she would be hospitalized she delivered. At 30 weeks 6 days, via emergency C-section, my wife delivered a 2 pound 8 ounce baby boy, and a 3 pound 14 ounce baby girl.
We then commuted 35 minutes each way multiple times a day to the hospital and NICU for 40 days. We are so thankful for the nurses that kept us sane when we needed it, and our families for helping us when we needed to be with the babies."
– Neil Pfoff
Want to share a story about fatherhood? Email [email protected]
Check out the previous editions of Father Figures here.