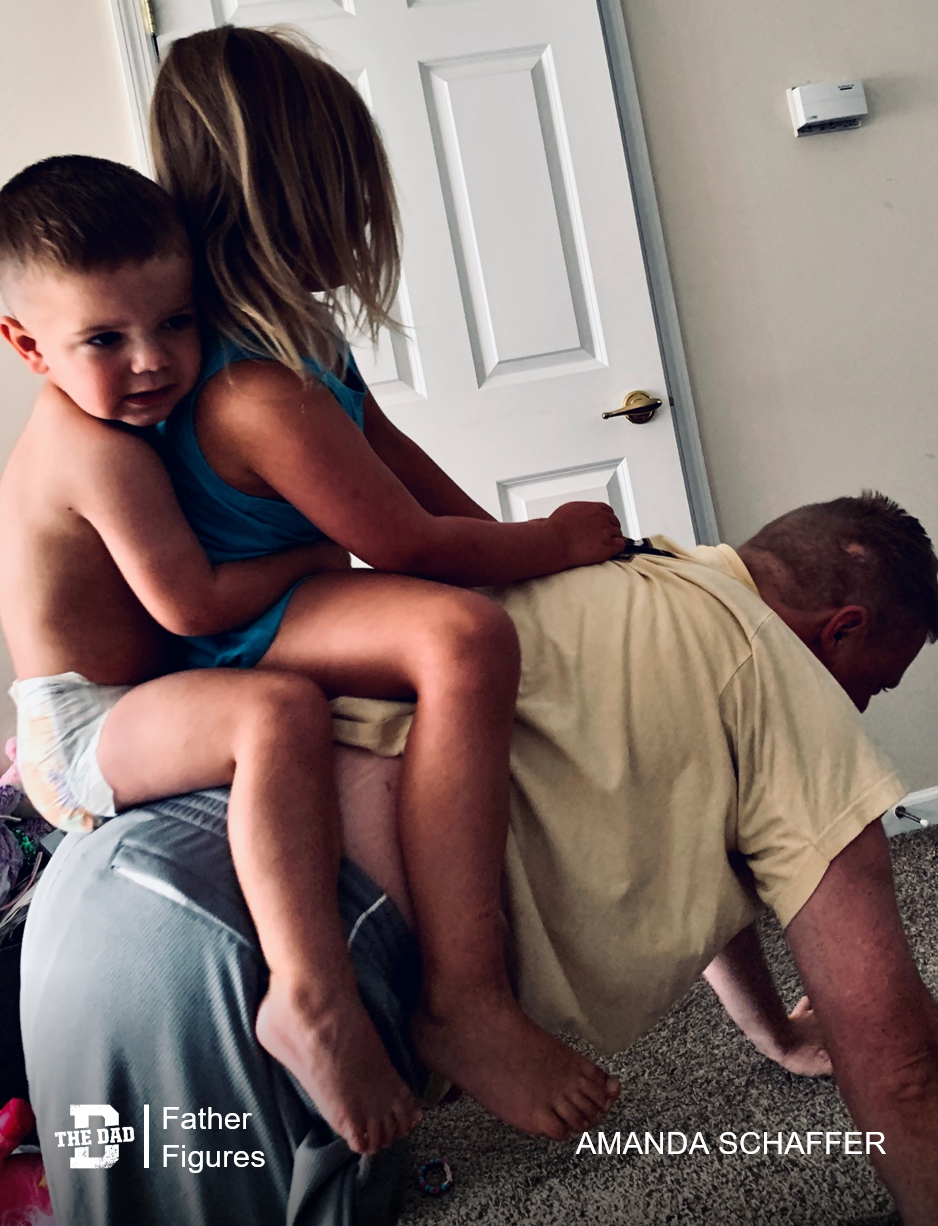 "Did you play cowboys when you were young, my love? Were you the sharpest shooter in the west? I know you had dreams of riding into the sunset on a fine horse after a long day of righting wrongs.
But now, after almost 8 years of marriage and 2 babies, you're no longer that cowboy of your Wild West dreams, you, my love, you are the horse.
The horse who carries the heavy parts of our life. Who is so steadfast and strong even within the chaos of it all. The never-stop-trying, give-it-your-all, never-give-up workhorse.
And even after a long day of carrying great loads you place your children softly on your back. You neigh and gallop through the living room as they hold on tight. And they laugh. My, how they cackle! It was always the cowboy who got the star shine, while the horse carried the burden.
Somehow though, seeing you carry our babes off into the sunset on your back I see it was always the horse that had it all."
– Amanda Schaffer
Want to share a story about fatherhood? Email [email protected]
Check out the previous editions of Father Figures here