Father Figures: Happy Birthday, Norwegian Style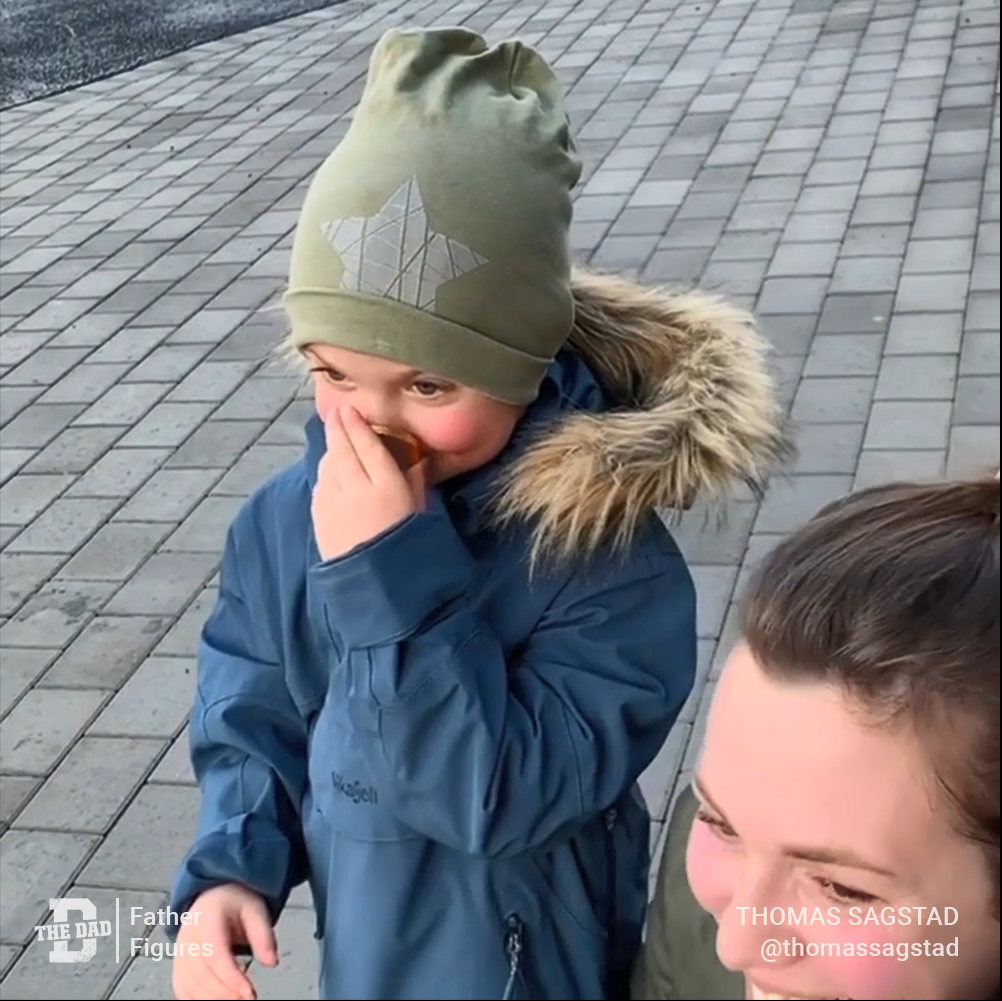 "My kid is a very social guy.
He loves his friends and was already devastated when they shut down kindergarten due to the Corona situation. Making matters worse, we also had to postpone his birthday party. We tried to make the day as special as we could with what we had at hand. We Facetime'd all the grandparents and uncles and aunts, had cake and presents, so it was a good day.
But we still could tell that he was a little bit sad, which broke my heart. No dad wants to see his little boy like that, especially not on his birthday.
While we were getting ready for bed later that night, I received a text message from my next-door neighbor asking if we could come outside for a minute. I assumed that their daughter had made a little birthday card or something, so I wasn't expecting much. But when we got outside, the whole neighborhood had stepped up and was singing happy birthday (the Norwegian version; they actually did sing the English version too, but the video turned out bad) waving flags and dancing. We had no idea that they where going to do that, it was the biggest shook!
My boy, Oliver. He was so excited, it truly made his day, and he still talks about it almost every day.
We have been in quarantine/self-isolation for a little over 5 weeks now. Isolation has been the hardest part for our family and especially for our 4-year-old. It's impossible for him to truly understand why he can't see his friends and family. Even for us adults, grasping the full impact of the situation is a challenge.
But we are blessed to be part of a great community and are so lucky to reside in a country like Norway, where we are taken care of without having to suffer undeservedly. So we are happy to do our part, for as long as it needed."
– Thomas Sagstad
Want to share a story about fatherhood? Email [email protected]
Check out the previous editions of Father Figures here>