Father Figures: His Dedication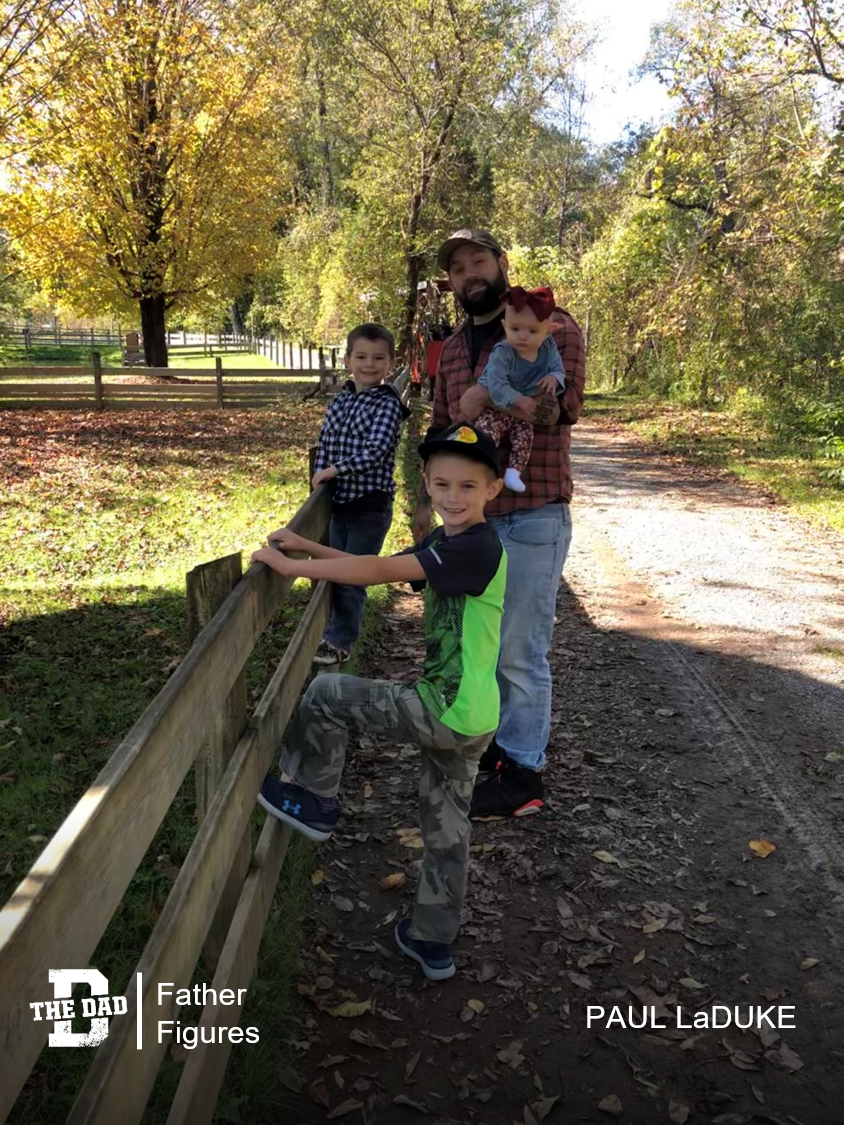 "They say that women tend to marry a man similar to their father. In my case that is true.
My husband works hard every day on his job site and at home. After his 10-hour day, he comes home and cooks us dinner.
He plays video games, rides bikes, does math homework, brings our kids to the movies. He is our Mr. Fix-it, spider-killing, monster-chasing hero. He helps with dishes and the laundry, makes sure our vehicles are running adequately, mows the lawn, shovels the snow.
I couldn't dream of a better man.
He had his first son, Dominick, with another woman. They have maintained a healthy relationship and I even consider her one of my best friends. Paul and I have two children together, a son and a daughter. Watching their connection reminds me so much of my own with my father, and I know how truly special it is for him to have her in his life.
Growing up, he had a rough childhood. His father was an abusive alcoholic. He was not around. I've even been told stories in which he was forced to sleep on the porch outside because he wasn't allowed inside – at the young age of 7.
When his father died, he didn't get the closure he was hoping for. Why was their relationship the way that it was? Why was he treated that way? Were there regrets? Did he want to be better?
What I do know is, Paul made a promise to himself to be the best father he can, and he has gone above and beyond.
It is his dedication that makes our family's heart beat so beautifully each day. He is appreciated beyond measure, and I'd like to dedicate this to him. I want him to know how loved he is and how much he means to us. Nobody compares to this amazing man that I am so lucky to call the father of my children.
– Faith Burdick
Want to share a story about fatherhood? Email [email protected]
Check out the previous editions of Father Figures here.