Father Figures: Instant Family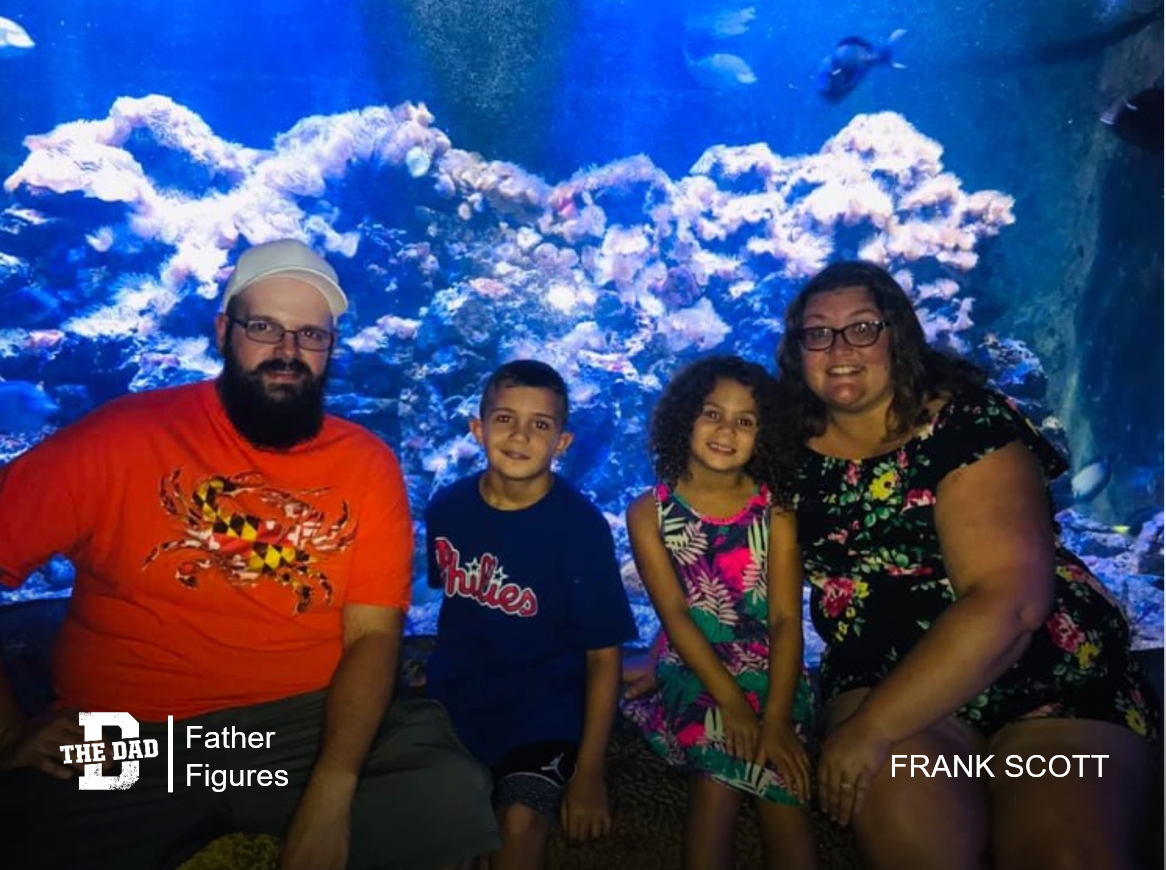 "I've always been the type of guy who wanted a wife and family. As I got older, I thought that would never happen for me. Then at age 30, I met the woman of my dreams.
She had two kids from a previous marriage. From the very beginning, I tried to win them over. With their father still being in their lives, I never wanted to replace him. I just wanted to make my own mark.
Now, a year and a half (plus) after meeting my (now) wife and the kids, I consider them like my own.
Our daughter always cuddles up next to me and insists on me carrying her upside-down, which makes me (and her) smile. Our son is like a mini-me; liking sports and comics.
As corny as it is, I'm the happiest I've ever been in my life. One day, I don't think that dream of mine would ever come true; the next, it's an instant family. Things get tough sometimes, but I wouldn't change a single thing about my life.
I'm a truly blessed man to have these three"
– Frank Scott
Want to share a story about fatherhood? Email [email protected]
Check out the previous editions of Father Figures here.