Father Figures: Like My Dad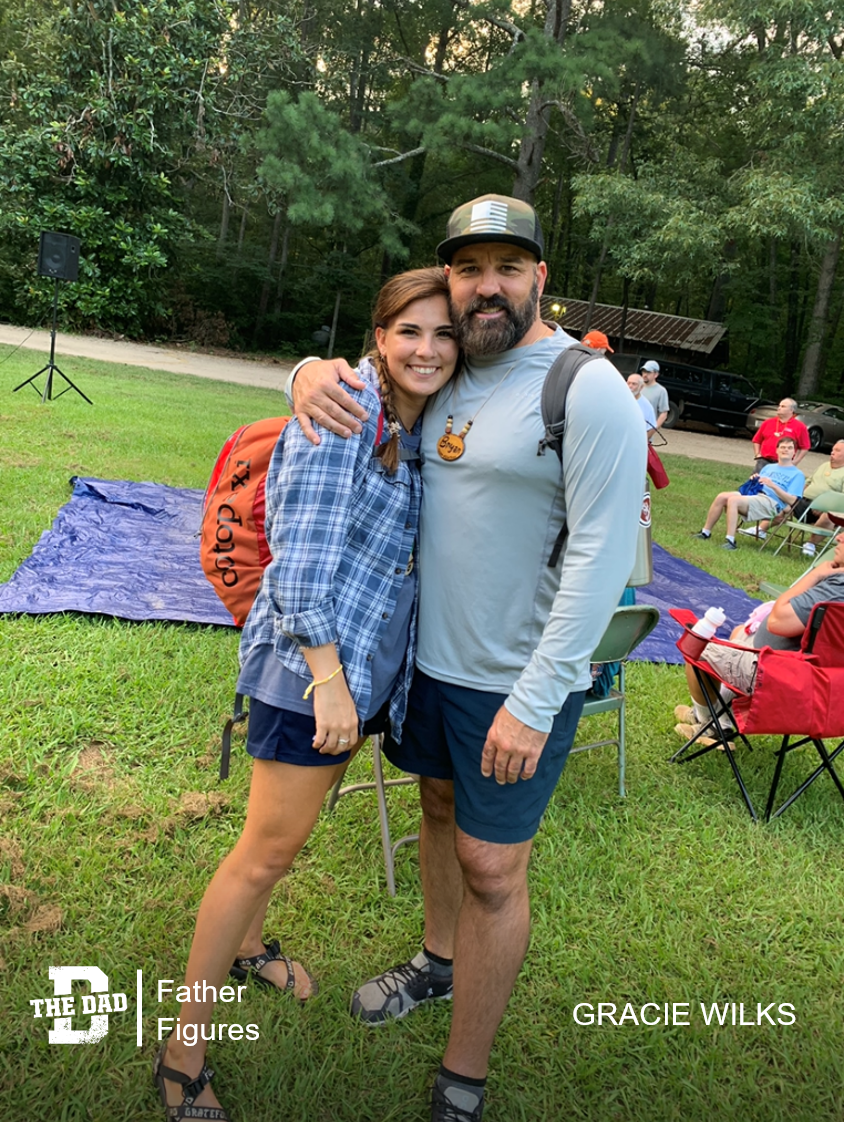 "My dad is the only person like me in the world. We think the same things are funny, we prefer the same foods, we love the same music and think the same way. He wasn't always my favorite person, though.
I remember very vividly looking him in the face when I was 14 and telling him how much I hated him while I stuffed my things into a black garbage bag. I hadn't cleaned my room for days and he told me 'if this isn't all picked up by the end of the day, I'm putting everything on the floor in this bag and throwing it away.' I knew everything at 14 so I told him I didn't care.
That bag was never thrown away. In fact I can't even remember the reconciliation that happened after, but what I do remember is moving away from home 3 years later and lying awake at night, 2,000 miles away crying for my dad.
I'll never forget the first moment that the crushing wave of missing him washed over me and it didn't go away until I finally moved home. My dad is one of my greatest heroes (he and my mom, seriously, just for figuring out how to put up with me), and I really don't even have a set story to tell of him – but if anyone deserves to be recognized for being the most kick-ass dad on the planet, it's him.
I look forward to our game nights, our planned phone calls, and lunch dates. On days when I'm bored and know he's not traveling I like to go over to his house just to do work next to him because I love his company and no one makes me feel as safe and as loved and cared for as my dad does.
I know he loves me this much too, because I get calls from grandparents and family friends telling me that my dad just talks on and on about how proud he is of me. (I wish I could be a fly on the wall for these conversations, because it's nice to hear your parents tell you 'oh we're so proud of you!' But to imagine your father talking about your accomplishments behind your back to his parents makes me feel a whole different type of loved.)
The last thing I'll say about my dad is that he's got a servant's heart like no other. He'd give you the shirt, shoes, pants, socks, hat… the whole damn outfit right off his body if you needed it, and one day, when I grow up, I wanna be just like my dad."
– Gracie Wilks
Want to share a story about fatherhood? Email [email protected]
Check out the previous editions of Father Figures here.