Father Figures: May The Eels Be Forever In Your Bathtub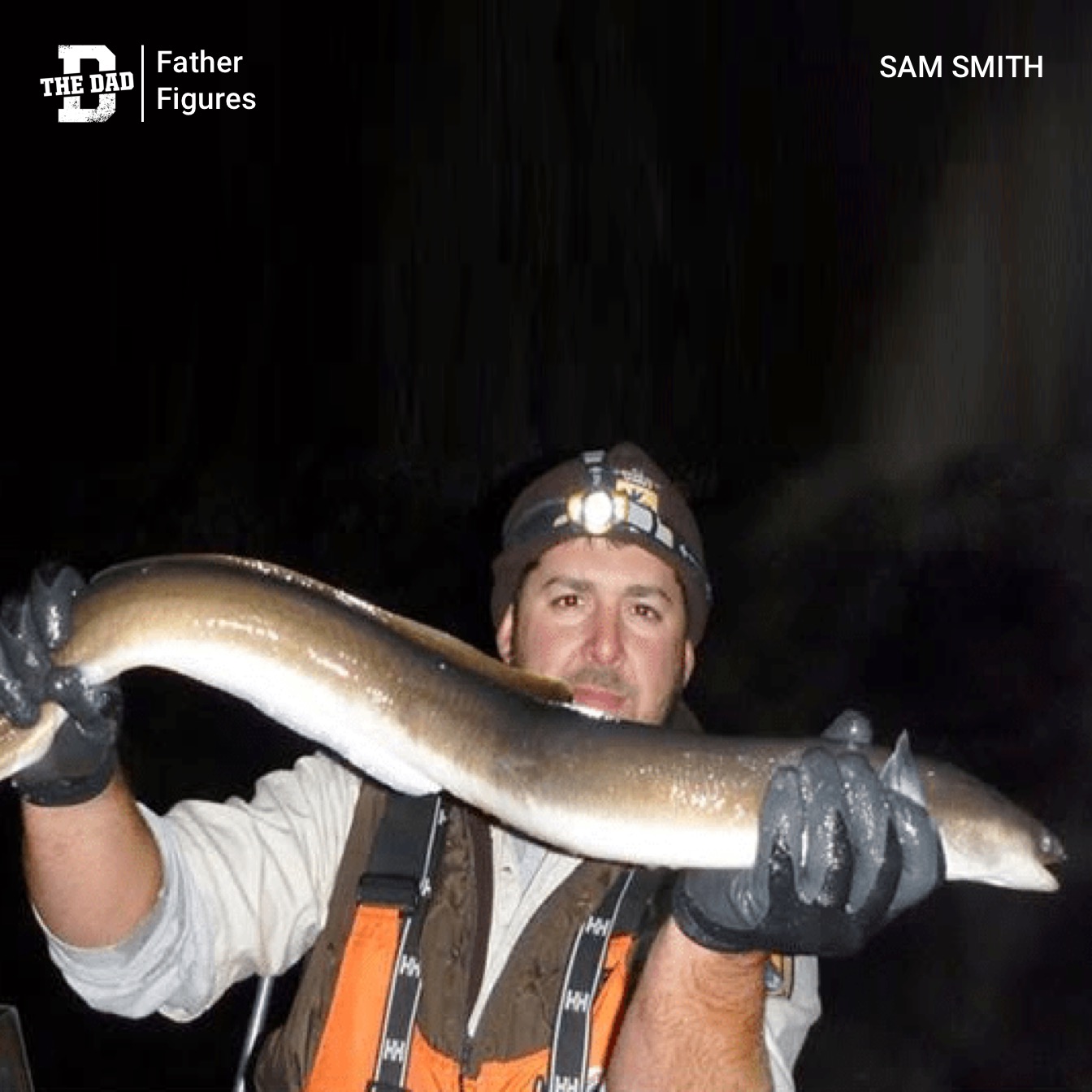 "It feels like the right time for this, seeing how the eel fishing industry closed its doors as recently as 2016. My father was an eel fisherman for over 30 years, having initially started out as a hobbyist in his 20s.
Back then, he used to take a group of friends and a crate of beers down to the old mill, where they'd while away the hours fishing for eels and shooting the breeze. Each month they'd return in diminishing numbers, until there was just my dad all on his own, still with a full crate of beers, however. Invariably, he'd sink the lot before stumbling back through the village to his mum and dad's cottage. They'd wake up in the morning to find a sink or bathtub filled with live eels. They'd tan his hide for it, but secretly his dad was overjoyed by the unexpected delivery.
Why? Because his dad was an eel fisherman too and it warmed his heart to see his son following in his footsteps. In fact, he was one in a long line of eel fishermen and I'm sorry to say that my dad was the very last. Even so, he instilled in me the values passed down from generation to generation of eel fishing, values which I'm keen to share with you all.
– Always take a keep net with you. You never know when you might need it.
Here, I think my dad is saying that we should always plan for tomorrow, as things can happen when we least expect them. For example, my mum announced she was pregnant with me as my dad was preparing to go to EelFest, the largest eel fishing festival in the country. For the record, he still went, as he'd paid his deposit, but I think his point still stands.
– Sometimes, the smallest eels can present the biggest problems.
This was inspired by a single incident, as far as I know. I've already mentioned how my dad would fill his parent's bath with live eels on occasion. Once, he pulled the plug after thinking he'd de-eeled the tub, but a tiny eel (an eeling) had been hiding underneath a loofah and got sucked down the plughole. It became stuck in the pipes and he ended up having to partially dismantle the bathroom in order to remove the troublesome eel. After that, he never again blighted their bathroom with the slippery rascals. Instead, he used an old salad bowl which he kept in his bedroom, much to his mum's disgust.
– Be fully prepared to throw back your best eel.
My dad once told me all about his high school sweetheart and how they'd planned to spend the rest of their lives together. They were going to have a spring wedding and write their own vows and release 2 white doves as a symbol of their undying love for one another. Then he met my mum. His high school love was 'the one that got away', he later said, and mum was the one that came to stay. To be honest, I think he was still a bit pissed off about EelFest.
– When gutting an eel, make sure you slice downwards from dorsal fin to rear fin and use your sharpest gutting knife to ensure a clean cut.
To be fair, unless my dad was also a serial killer, this one doesn't really apply to real life. I just thought it sounded cool.
I think there's a lot to be said for finding meaning in things. Perhaps my old man wasn't the philosophical genius I'm making him out to be, maybe he was just a simple eel fisherman/potential serial killer, but one thing he definitely did teach me was that I should always try and see the best in everyone. So it's only fitting that I do the same for him. May the eels be forever in your bathtub, Dad…"
Sam Smith
Want to share a story about fatherhood? Email [email protected].