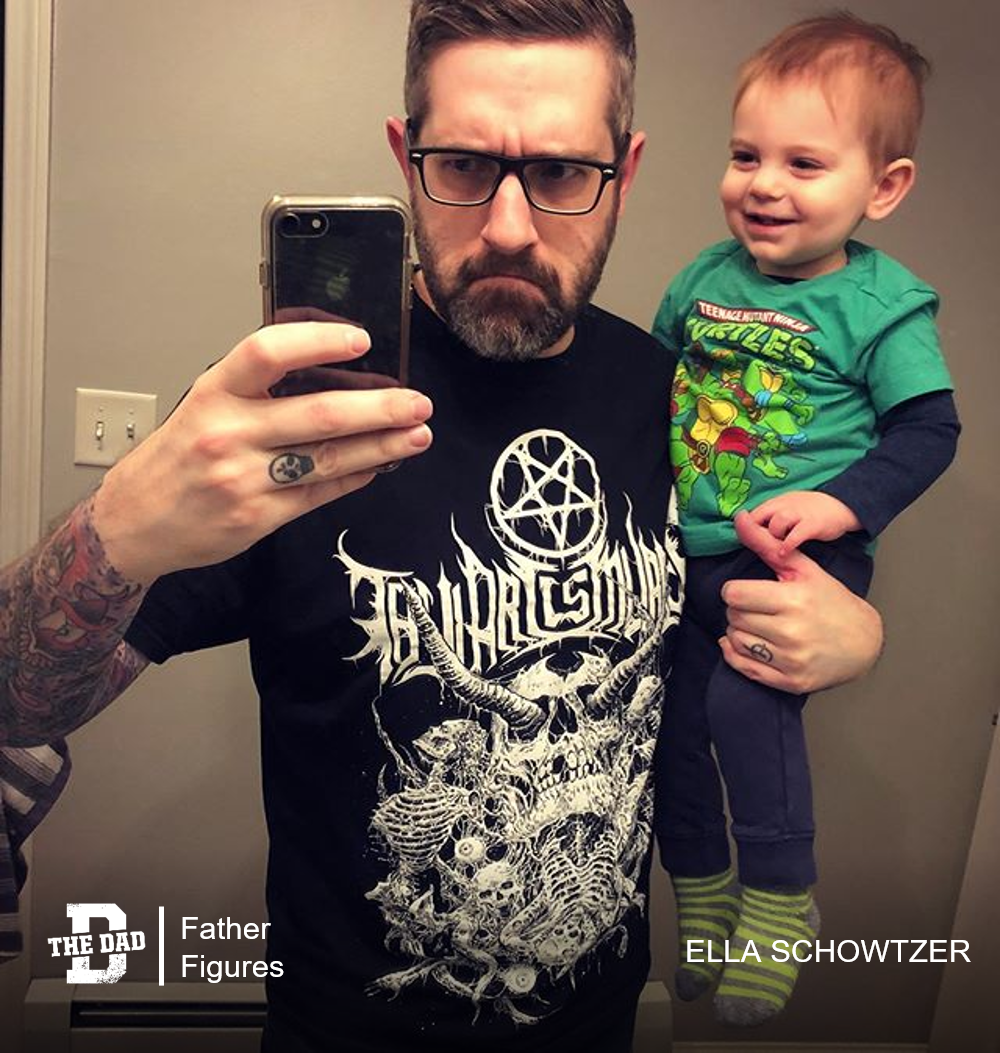 "This is my husband Kyle. He and I tried for many years before we had our son, and we owe it to the miracle of IVF.
From the beginning of our journey with IVF, Kyle has been a devoted father. From giving me daily shots in the butt to supporting me throughout my pregnancy and cheering me on during a very difficult labor, he was always the rock that I knew I could rely on when I was struggling.
He's been a devoted father from day one. He even took on the role of being the primary caregiver during COVID-19 when Henry's daycare closed and he was home from work. Kyle was the primary caregiver while I worked for 3 months for Henry.
Kyle is a huge metal fan, and he often is wearing the shirt of his favorite bands. One fun thing he's done since Henry was born is take photos wearing different metal band shirts – he calls them his "metal dad" photos."
– Ella Schwotzer (See more on Kyle's IG: @MetalDad313)
Want to share a story about fatherhood? Email [email protected]
Check out the previous editions of Father Figures here.