Father Figures: Modern Superhero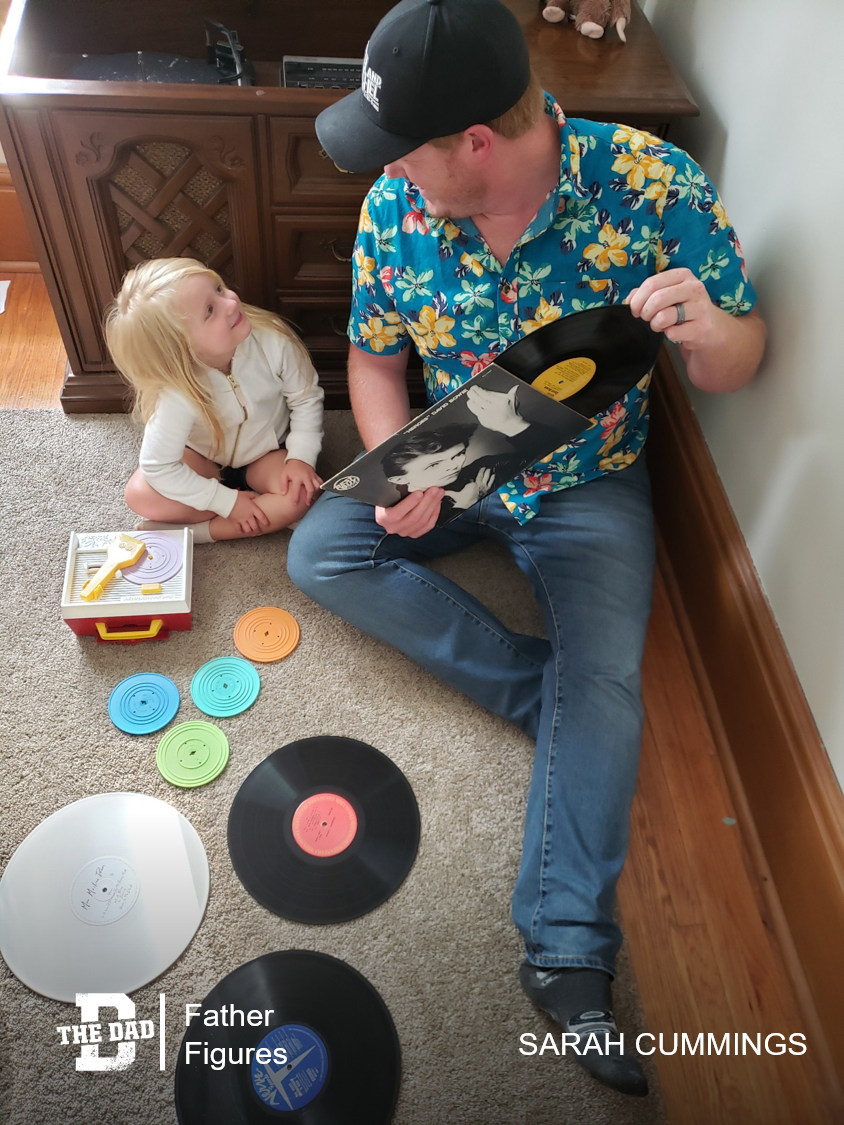 "This is Benny. He is a modern superhero as a person and dad. I keep trying to rip off his shirt to find his hero suit, but I just keep seeing a heart of pure gold.
Moms get so much love and support about how hard it is to be a mom and to keep the family going. But if I'm being honest, truly honest… it's more him carrying the weight in our family.
When I'm stuck working weekends he sends me awesome pics of their adventures to the park. When I'm tapped out at the end of the day, it's Benny that stays up and cleans the kitchen and preps the coffee for our insanely early mornings. When I grab the remote for few minutes of peace, he's the one down on the floor getting the kids to help Scooby Doo and Ghostbusters solve the mystery of the haunted Jurassic Park.
He keeps us laughing every day and teaches us all how to live on the lighter side of life.
This picture, and the way she looks up at him with complete adoration, is still how I feel after 14 together. Not sure what we did to deserve him but we definitely hit the jackpot with this hero."
– Sarah Cummings
Want to share a story about fatherhood? Email [email protected]
Check out the previous editions of Father Figures here.