Father Figures: My Solid Rock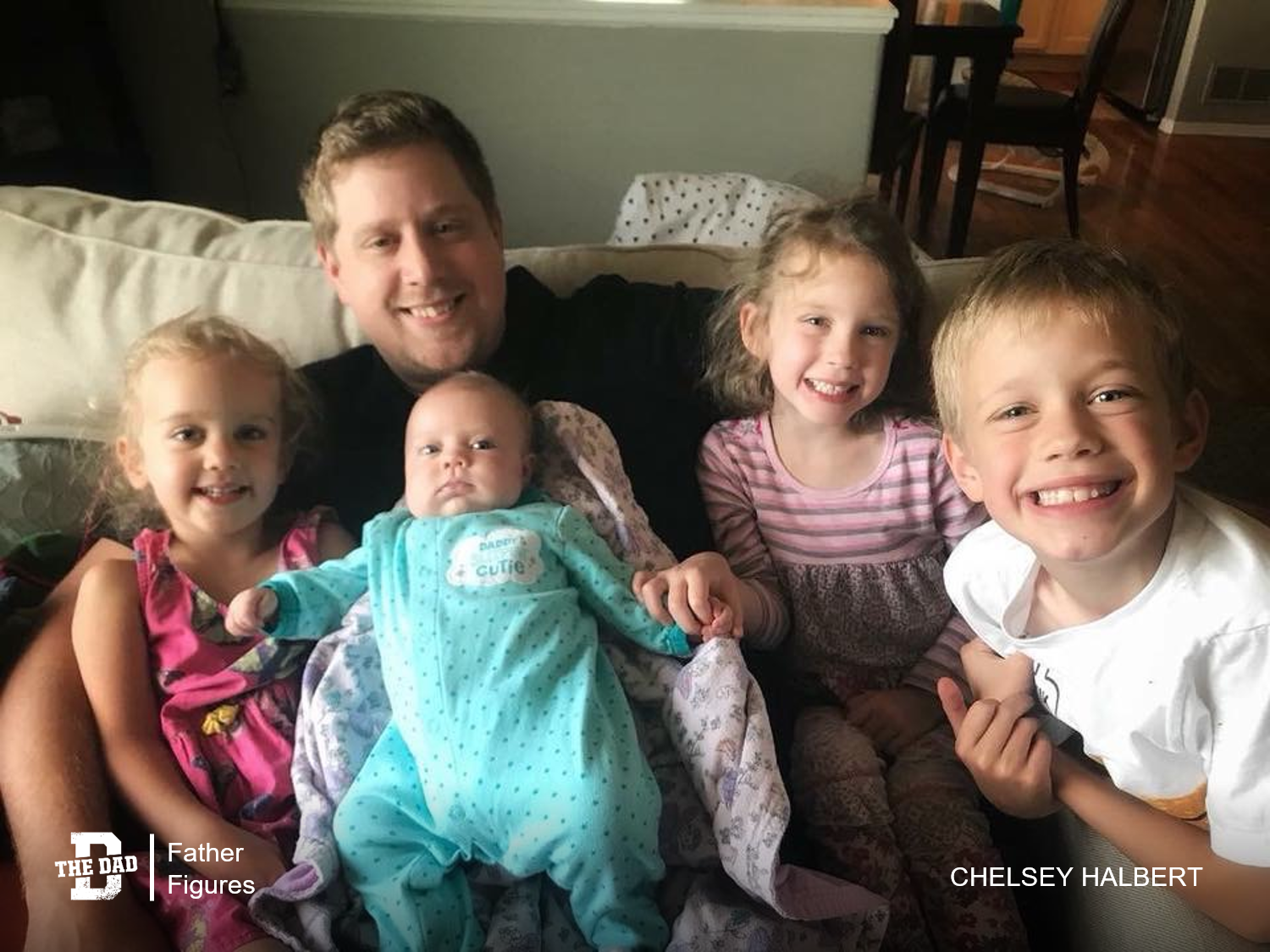 "We met at 14 and 16. I knew even at a young age this guy was made to be a dad. He was funny, compassionate, and loving.
It proved true when we had our first born, a son. After having many pregnancy complications, including a new wife on bed rest, he didn't complain, he selflessly worked to make sure our unborn and I were safe and cared for.
When our son was born prematurely and brought home at 4lbs 11oz, he knew exactly what to do to help his tiny son thrive. His character proved again when we went through two miscarriages, feeling broken inside yet being my solid rock.
When our 3 girls came along, he stepped up and melted into being a girl dad. He stood by the bedside holding our newborn daughter, watching his wife fade from blood loss and trauma. He stood watching as I was wheeled into surgery shortly after birth, yet he remained calm and made sure our newborn daughter was fed, cared for, and loved. He has weathered many storms during our four pregnancies and deliveries, yet his true character and determination to be a good dad always prevailed.
He is our world and rock, I often wish I could tell the world about how great he is, thank you, The Dad, for allowing me to share."
– Chelsey Halbert
Want to share a story about fatherhood? Email [email protected]
Check out the previous editions of Father Figures here.