Father Figures: Never Doubt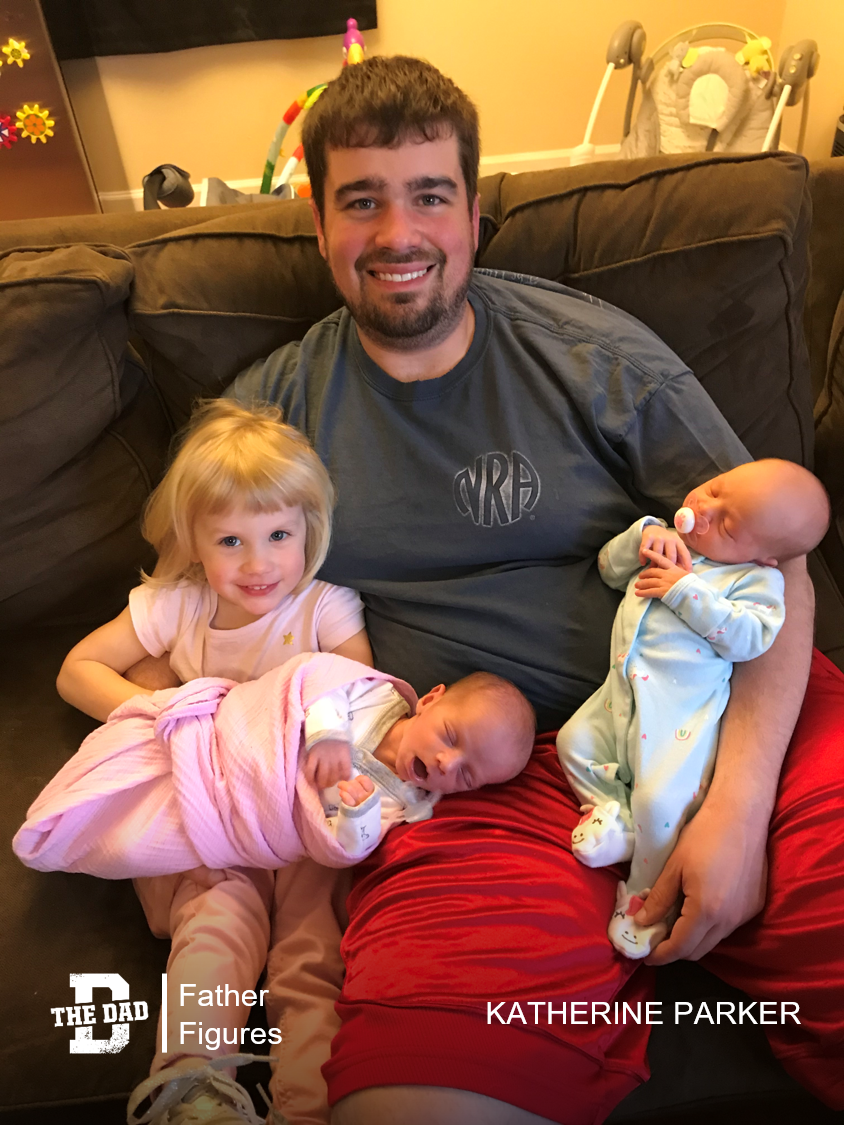 "My husband and I, naive as we are, decided we were ready to have baby #2 and give our two-year-old daughter a sibling. Surprise though, we quickly found out we would be having twins. My husband would get the son he wanted plus another little girl.
While the pregnancy had relatively few complications, my husband weathered the storm through terrible 'morning' sickness and the last two months of very little help from me – all the while taking on more household duties and stepping up to become our daughter's primary caregiver so I could rest more before our twins were born full-term.
Now, we have three young children (two of which are very healthy newborns) and my husband could not be more thrilled despite the exhaustion and the need to lean on him while recovering from a c-section.
I could not thank my husband enough. Mostly though, I want to say to my children: congrats, because you have hit the lottery and could not have asked for a better, kinder or more dedicated dad.
You may not always get along, but you will never doubt how very much you are loved by him. "
– Katherine Parker
Want to share a story about fatherhood? Email [email protected]
Check out the previous editions of Father Figures here