Father Figures: Not For Riches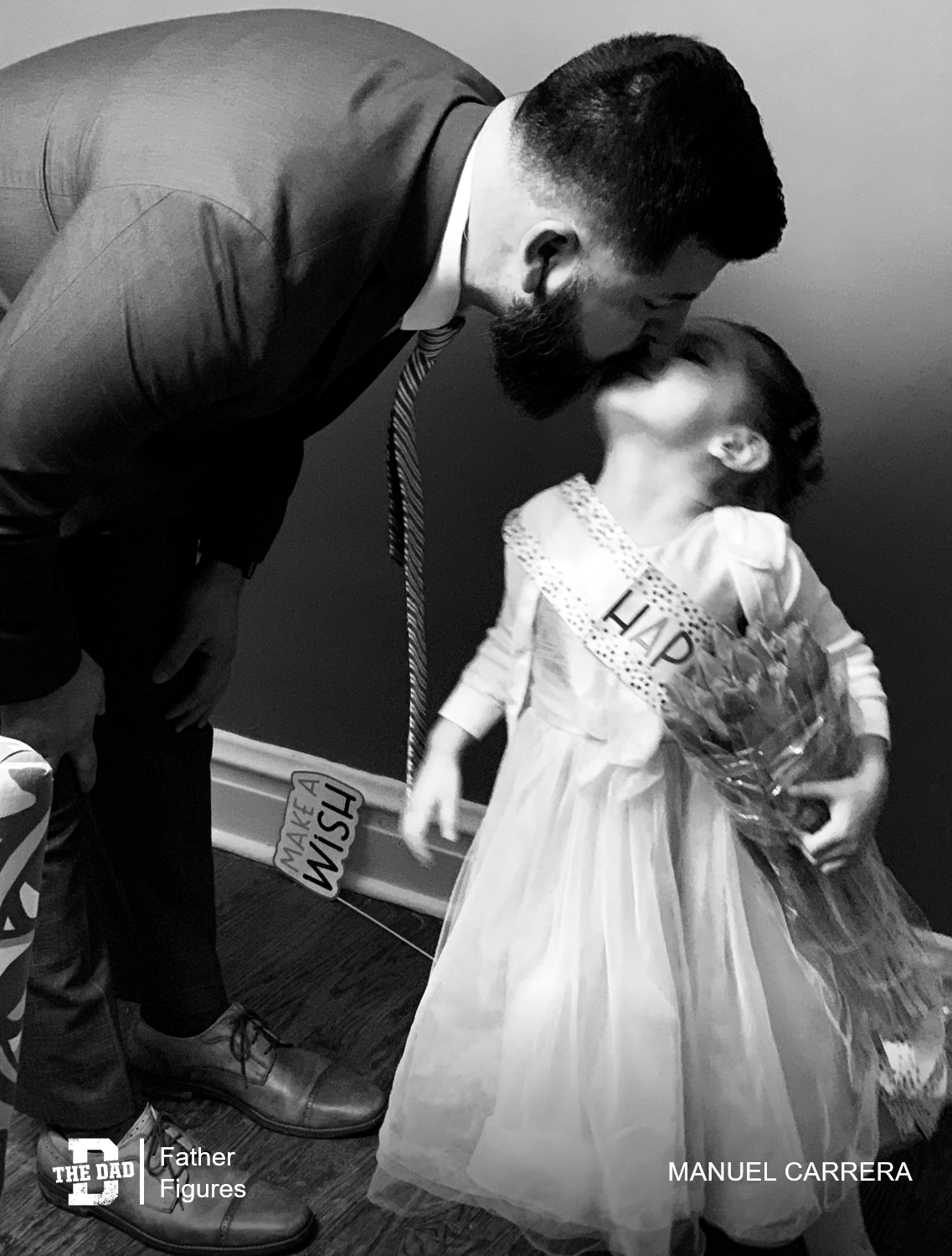 "Recently, Disney movies have been getting under my skin. Partially because I have a daughter that just turned four years of age and she's always looking to emulate them.
She loves to play dress-up and put on her princess dresses, and she tells me that she wants to be a princess. She then proceeds to do her nails and put on make up and pretend that she is a princess waiting for her prince. Granted, not all of the stories form Disney are antiquated, more recent movies like Mulan and Brave show how a woman is capable of more than just sitting back and waiting for a prince to rescue her and provide her with riches.
This past week we celebrated her birthday and over the weekend we had a party with all of her family and friends. But on Monday night, I decided to take her out on a date (just she and I) and show her how a gentleman ought to act. I picked up flowers before coming home and I put on a suit and tie (like she always asks me to do). As we were walking out of the car and I go to open her door and sit her in her car seat, she told me, "Daddy, I want to get married!"
I was shocked to hear those words out of my little princess. I was caught off guard and my first response was to say, "Ok, baby." I fastened her into her seat and walked around the car, but before I got in I took a moment to take a deep breath and think about how I wanted to respond. I got in the car and told her that she would make a beautiful bride – when she turns 45. I figured that would buy me time to address the bigger issue!
When we arrived at the restaurant (her favorite Italian place), she wanted to bring her flowers inside with her. We ordered her favorite meal (spaghetti with meatballs) and at the end of our dinner I surprised her with a dessert, complete with a candle and another rendition of 'Happy Birthday!' (Thanks to the waiter at Maggiano's!)
It was then that I realized that if I do my job as her daddy – love, protect, encourage, and challenge her when appropriate – she would know what a gentleman should do. She would grow to be a strong and educated woman and when she does fall for her 'Prince Charming' it will be for love and not for the riches."
– Manuel Carrera
Want to share a story about fatherhood? Email [email protected]
Check out the previous editions of Father Figures here.