Father Figures: Not Going Anywhere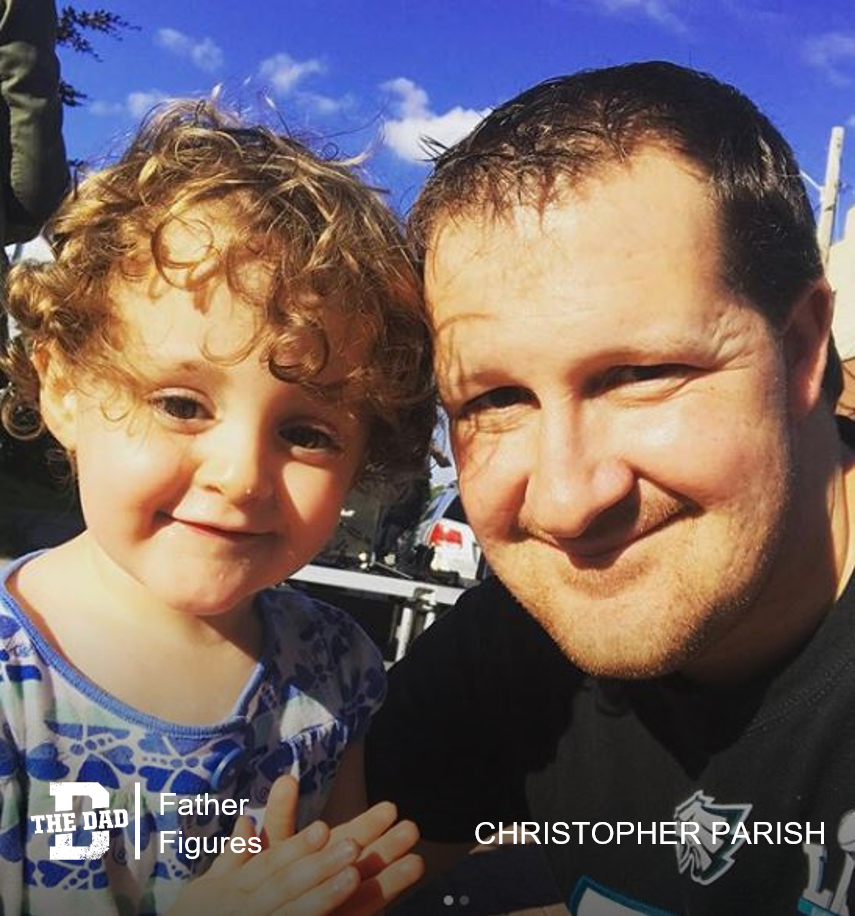 "I didn't have a dad growing up. I turned out just fine thanks to a tough-as-nails single mom, but I never knew what it was like to have a dad.
I told myself that if I ever got the chance I'd be the BEST dad, and I'd be there for my kid no matter what.
It took my wife and me years to get pregnant. Doctor's visits and tests and more tests and cycle tracking and disappointment after disappointment and we couldn't figure out why it wasn't happening. And then one day that test came back pregnant and it was a whirlwind of joy and relief and excitement and fear.
Holding her for the first time — February 24, 2017 — was the greatest day of my life. There are some days where I just look at her and feel a happiness I didn't even know I could feel.
My little girl has a dad. I'm not going anywhere."
– Christopher Parish
Want to share a story about fatherhood? Email [email protected]
Check out the previous editions of Father Figures here.