Father Figures: Ready For This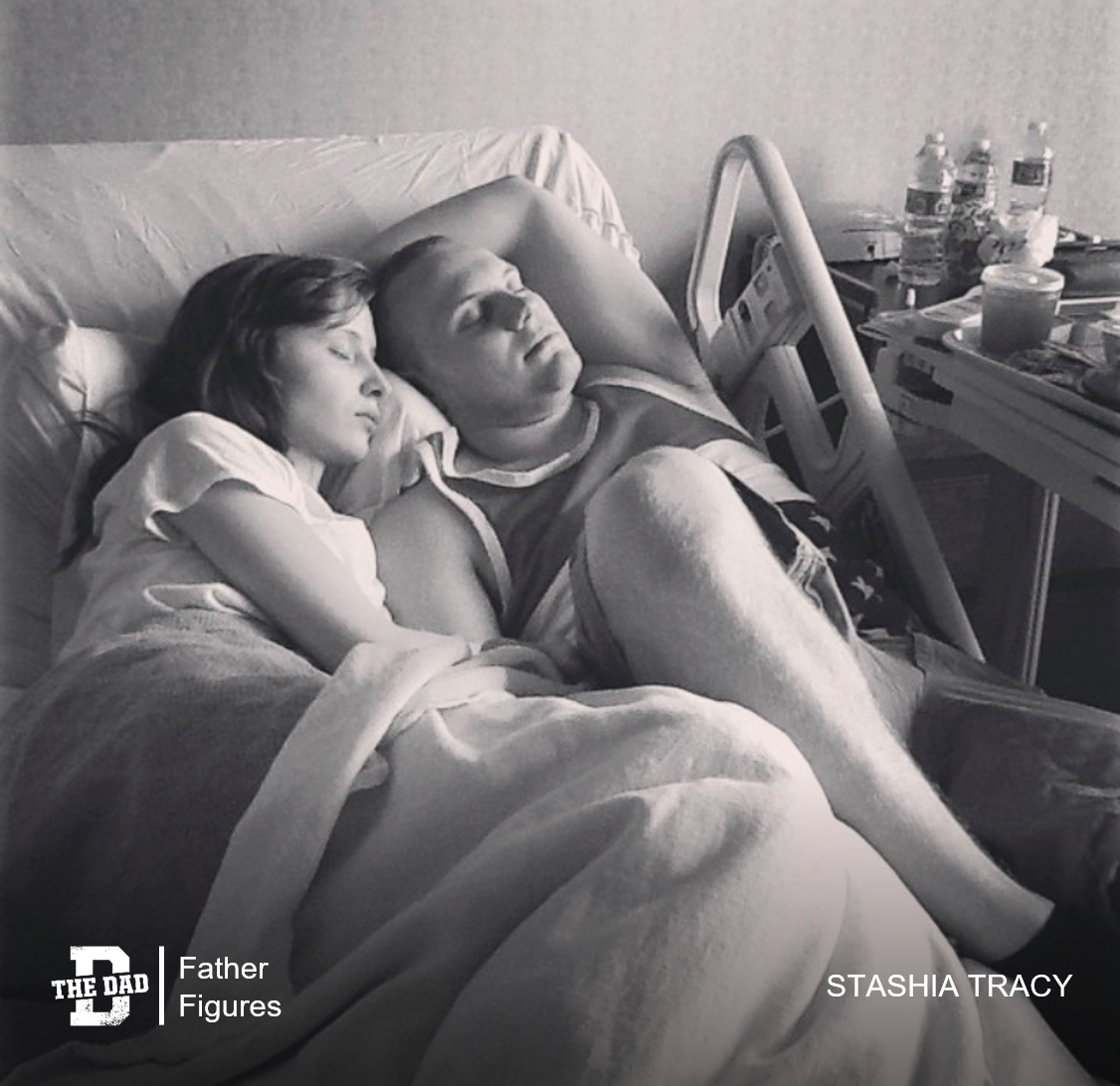 I remember calling him after our third date. I knew I was in love with him already. My situation was complicated; I had a little girl of my own.
I asked him if he was sure he was ready for this.
"I want a family. I want you. I want her. I want to come home to you guys every day." We stayed on the phone until we both fell asleep, and I'd never felt more peace.
At some point, my health tanked. I had a stroke 6 months after our wedding, and needed immense help during my recovery to do basic things. He fed me and never complained. He bathed me and never complained. He helped dress me every day, and still didn't complain.
I thought back to that phone call. How I gave him an out and he didn't take it then. I decided to give him another chance to walk away from this chaos he didn't ask for.
I looked at him in tears and said, "If this is too much, the kids, the recovery, the weight you're carrying for us, I understand. This is not how we planned to spend our first few years together."
He was quiet for a moment… and then, "I planned to spend these years with you. I'm exactly where I want to be. I'm not going anywhere so you'll have to do better than a stroke to get rid of me."
He never shakes when faced with a struggle, and picks our family up when we have nothing left to hold us. I'm thankful he chose me, and her, and us.
We've since added two more daughters to the mix, and I'm thankful every moment he's their dad."
– Stashia Tracy
Want to share a story about fatherhood? Email [email protected]
Check out the previous editions of Father Figures here.