Father Figures: Recital Ready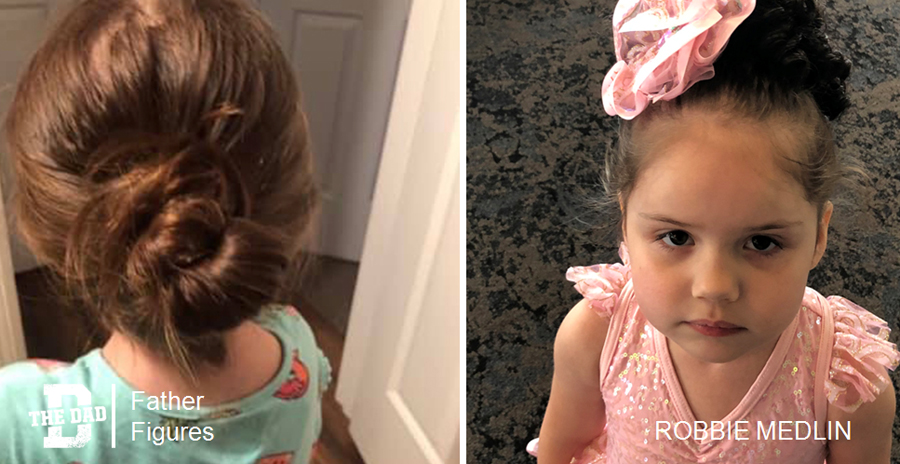 "So Thursday was my daughters dress rehearsal for her big dance recital over the weekend and of course my wife had to work and I had to take her.
Five minutes before I leave, my wife texts me and says she has to be 'recital ready except for makeup,' fake curly hair and all.
I tried. And I'm damn proud of my attempt and decide to send a picture to my wife.
The first picture is the text thread my wife decided to share on Facebook for all of her female friends to laugh at, and the second is what it's supposed to look like after a heroic, sympathetic dance mom completely swoops in to save the day in the lobby of the rehearsal.
This shouldn't be put on any dad. Ever."
– Robbie Medlin
Want to share a story about fatherhood? Email [email protected]
Check out the previous editions of Father Figures here.