Father Figures: Sense of Purpose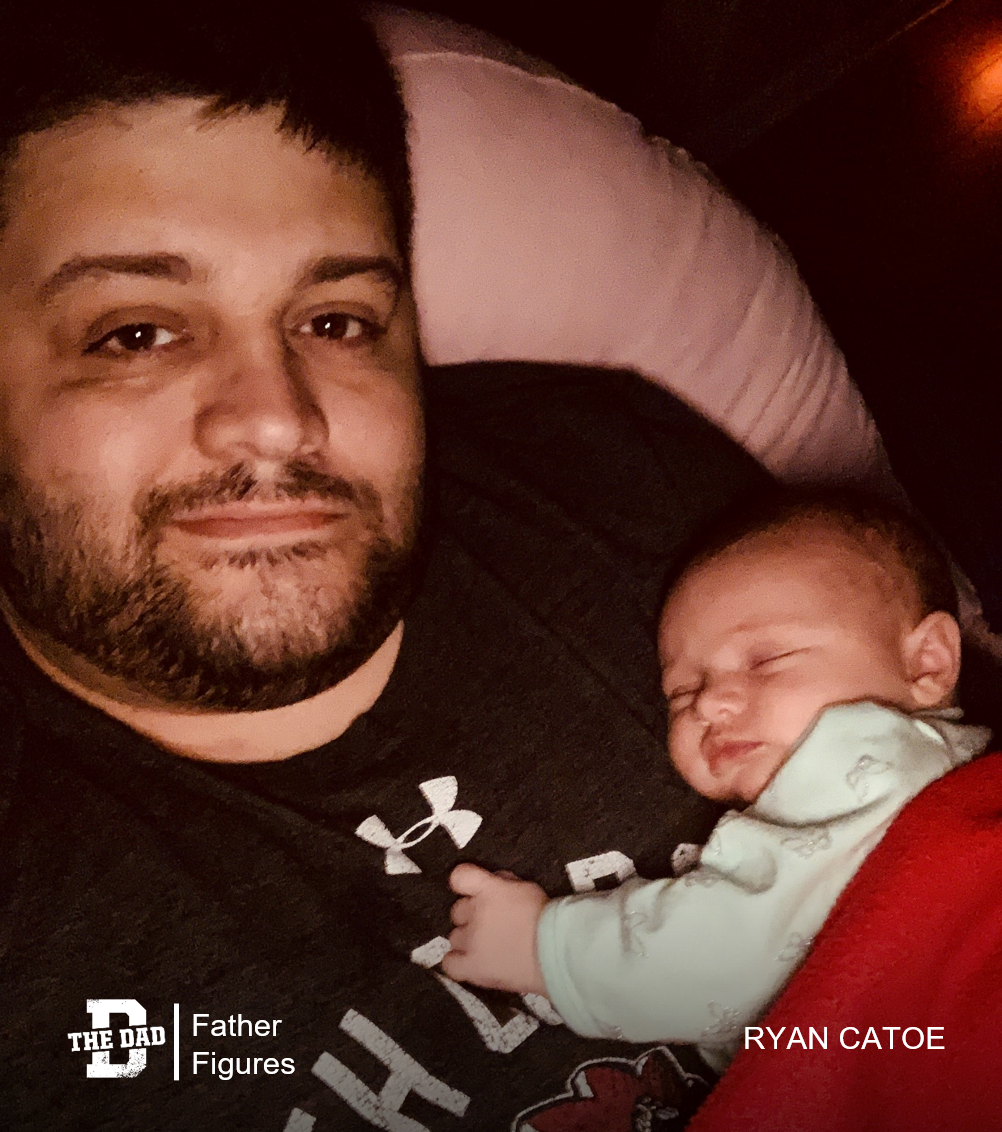 "At the time when I was in the Navy, I wanted nothing more than to get out of the Navy.
I was ready to get out into the civilian world and be able to do what I wanted. The biggest thing I couldn't have prepared for was the loss of my sense of purpose. With the military you know exactly what is expected of you, what your mission is and what you need to do. Then when I got out I lost that sense of purpose. I met my wife while serving and she is what held me together.
We lost our son early on in pregnancy, and then went through IVF to fill the hole that was missing. On our last transfer, with our last embryo we were blessed with our sweet girl Skylar Rayne.
As soon as I saw her, that sense of purpose returned. I knew that no matter what, I had to provide for that sweet little girl and protect and provide for her at all costs.
Fast forward two years and we were just blessed again with our daughter Shelby Lee. I couldn't imagine my life without these two in it. I love watching them hit all these incredible milestones and watching them grow and helping mold them.
Being a dad has been more rewarding than I could've ever imagined. And never has a pair of New Balance shoes looked better to me."
– Ryan Catoe
Want to share a story about fatherhood? Email [email protected]
Check out the previous editions of Father Figures here.