Father Figures: She Lights Up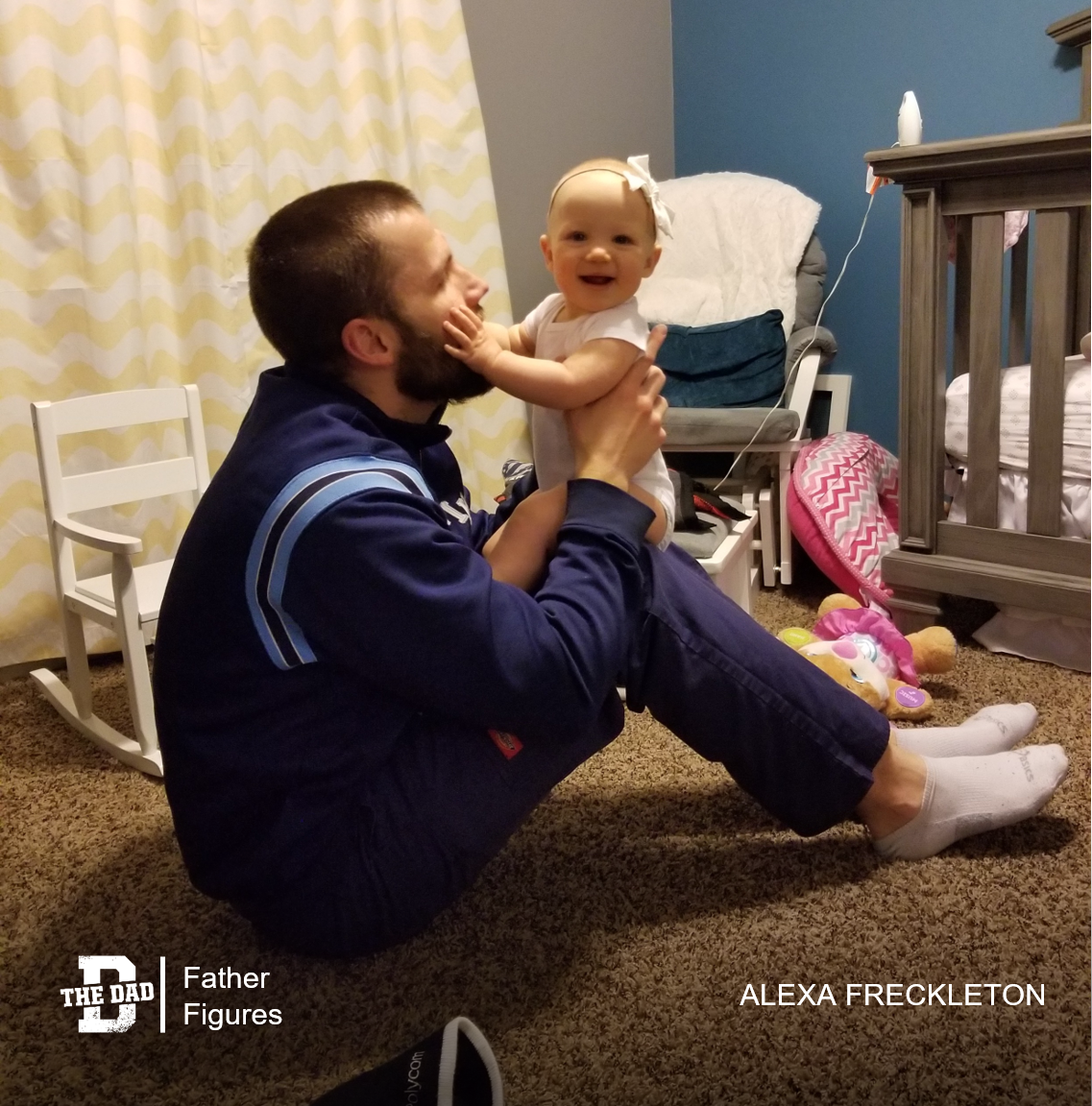 "My husband, Levi, works graveyards as an ER nurse.
Every morning he gets home from his 12-hour shift and the first person he wants to see is his baby girl.
It doesn't matter how tired he is, or what awful thing happened during his shift, he lights up with her. She lights up when she sees him.
And honestly, watching them is my favorite part about 6 am wake up calls."
– Alex Freckleton
Want to share a story about fatherhood? Email [email protected]
Check out the previous editions of Father Figures here.