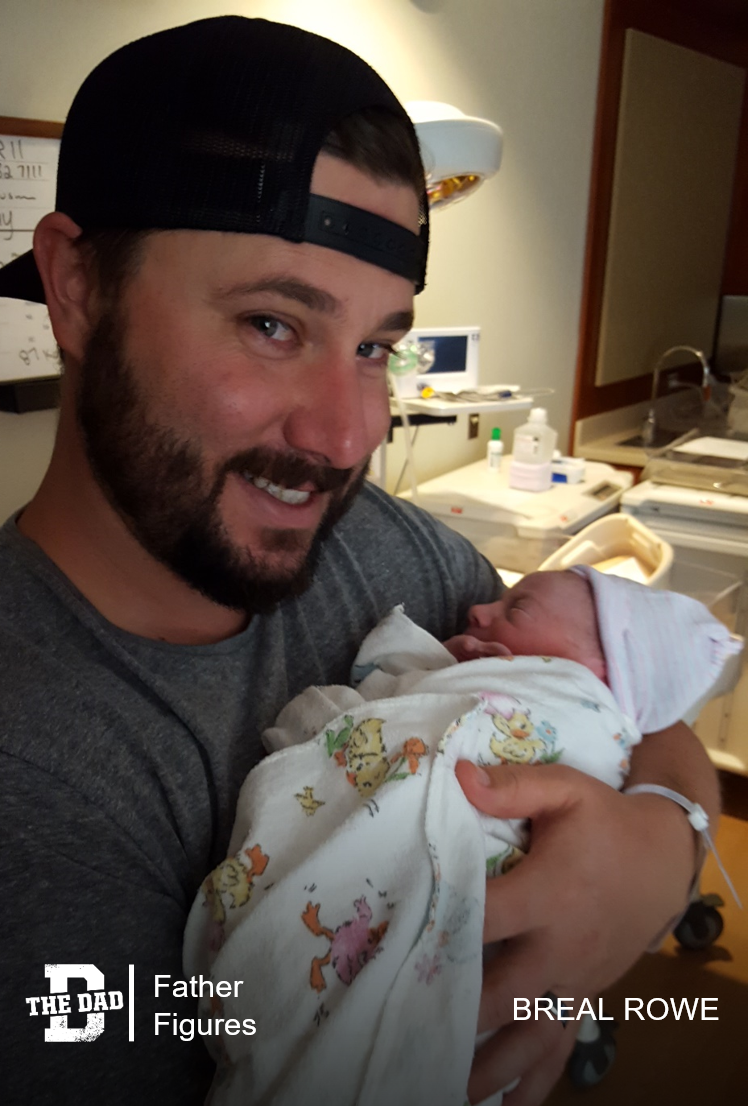 "To this day, I still tell my wife that I didn't realize how ready I was to be a dad. She always responds, 'I did.'
I was scared, excited, overwhelmed, and unsure of how I would handle it.
29 hours of labor, trying to catch a 10-minute nap here and there.
Nurses shift changes, being amazed at my wife's strength.
Channeling my inner coach for all the pushing and breathing.
Then, in what seemed like an instant, my son was here.
Never in my life had I experienced such joy. I cried my eyes out and asked my wife to soak in what she had just accomplished. As I held my son for the first time, I knew this is why I'm on this earth. To be his dad."
– Breal Rowe
Want to share a story about fatherhood? Email [email protected]
Check out the previous editions of Father Figures here.