Father Figures: Teenage Mutant Ninja Turtles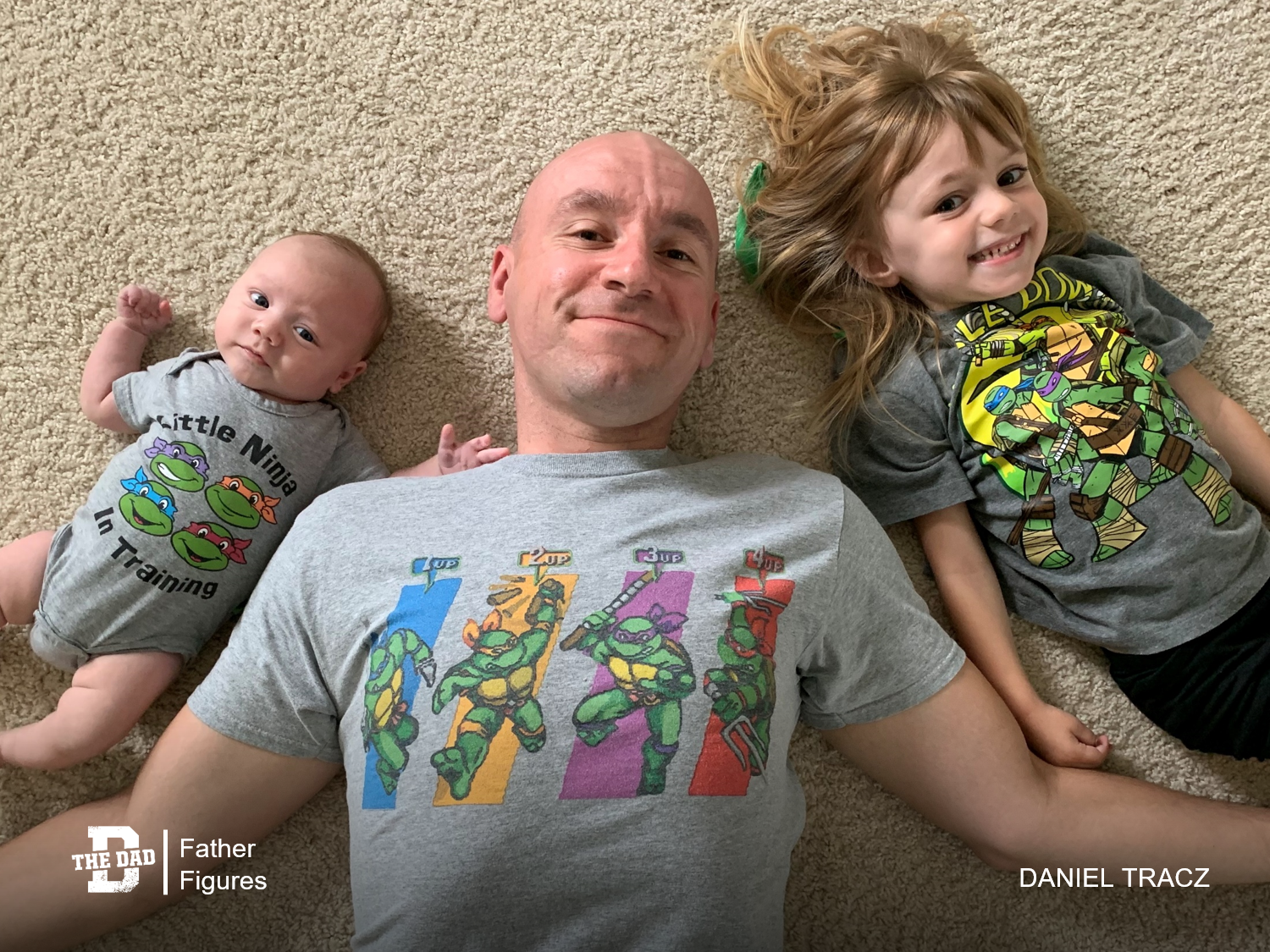 "I learned a lot about being a dad before I became a dad. I think about my father, and our time together, a lot.
From the time he was a young boy, my father was in poor health. In fact, doctors said he wouldn't live past the age of 10. It turns out he lived nearly 4 decades. He got married, helped create me, and made countless beautiful memories with my mom and I.
He died when I was 10, and while that isn't a long time, I'm thankful I got that.
One day, long after his death, I asked my mom what he went to college for and what he wanted to do for a career. She told me he wanted to be in communications as an air-traffic controller. Given his medical condition (kidney failure), this was near impossible.
I asked why he would go to school for something knowing he wouldn't get hired, and she said, '"If your father didn't do something every time someone said he shouldn't or couldn't, then he wouldn't do anything.'
My father chose to give his best and to be the best he could be. I feel this is the best lesson I could ever be taught by him and will continue this mindset with my children.
He would have been a damn fine grandpa, but my children will know him and why he was the man I hold in the highest of regards.
So I make sure I spend all the time I can with my children, talking to and listening to them.
My father and I used to always watch the Teenage Mutant Ninja Turtles together. Recently, I saw a newer version of the cartoon and watched it with my daughter. She was instantly hooked, and I was sucked back to being a kid and watching it with my dad.
In a funny way, watching the Turtles, it is a way we can all do something together still. The things we remember about our parents make me want to create beautiful moments my kids will remember."
– Daniel Tracz
Want to share a story about fatherhood? Email [email protected]
Check out the previous editions of Father Figures here.