Father Figures: That Guy Didn't Know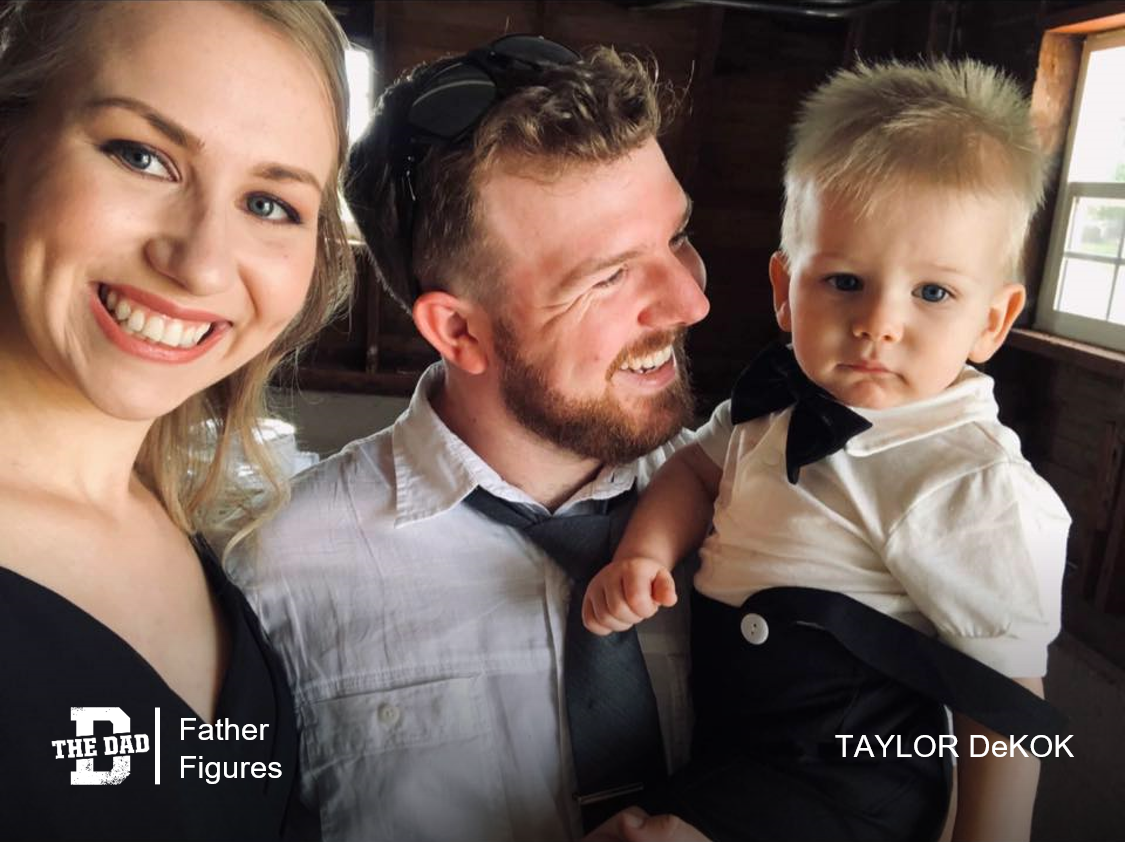 "When my wife broke the news that she was pregnant, she was irritated with my response. It wasn't that I reacted negatively; I just didn't have much of a reaction at all. She wanted me to jump around the room, or panic, or do something besides just smile and hug her.
At the time, I viewed it as one more thing to prepare for, rather than something to look forward to.
After a relatively short (but extremely difficult) labor, our son was born. Once again, I expected to cry, to feel this wave of overwhelming joy and pride, to run around the hospital loudly proclaiming how beautiful and perfect our little clone was… but I didn't.
To me, the simple facts were as follows: there was now a huge, loud potato where my wife's belly had once been, we had a lot more combined responsibility, and our parents could officially stop badgering us for grand kids. He was cute, but you know… when you really look back, most newborns more closely resemble tiny aliens than either one of their adult parents.
All told, it took me about 3 months to really develop a deep love of the little pudge. From that point until now, 15 months have passed, and I couldn't be happier.
If you would have asked me two years ago, I would have told you I could never love anything more than I love my wife – that she made me happiest I could ever be. But that guy didn't have a son. That guy hadn't watched a tiny, helpless baby develop into a toddler with opinions, ideas, and boundless curiosity. That guy hadn't been there to see first steps, hadn't heard "DADA" happily yelled from another room before tiny, running footsteps preemptively signaled the coming of a "welcome home hug," hadn't had a tiny hand gently touch his face at 7am in order to politely wake him up. He hadn't been given sloppy kisses, fed soggy goldfish by drool-caked hands, or spent lazy Sundays watching football while a tiny, milk-drunk person napped on his chest.
Frankly, that guy didn't know shit.
But I do. I wasn't always in this mindset, but I'm here now. Becoming a dad is the single greatest change that's ever occurred in my life and while I definitely wasn't ready for it, adapting has been a blast."
– Taylor DeKok
Want to share a story about fatherhood? Email [email protected]
Check out the previous editions of Father Figures here