Father Figures: The Face of Success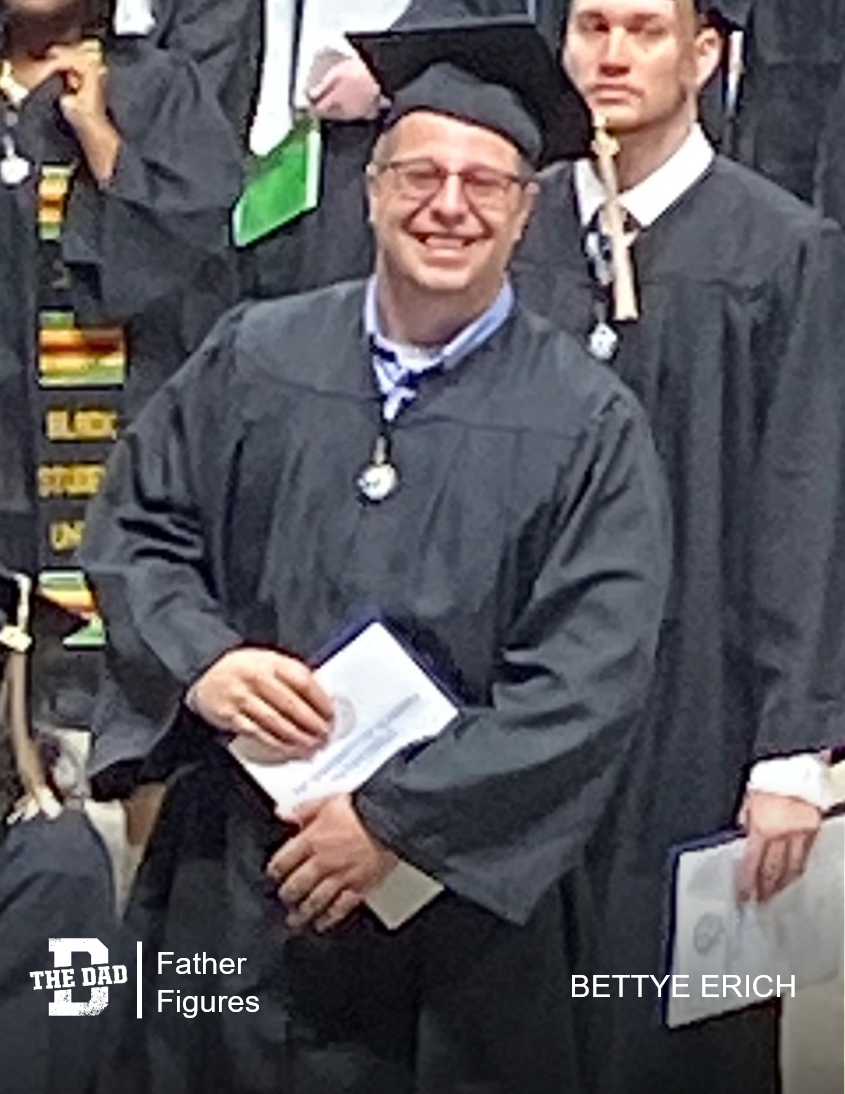 "The picture is of my husband at his graduation this past Monday, for his Bachelors degree. That's the face of a proud graduate looking back at his wife and children after 5 years of blood, sweat, and tears…
…working two (sometimes three) jobs, raising three (going on four) kids, no babysitters, no grandparents, aunts or uncles to take the kids during midterms or finals, no nest egg for tuition, and giving up a 10-year career for a better future.
We had lots of emotional support and love, but we did all the heavy lifting… and his face shows it!
That's the face of success!"
– Bettye Erich
Want to share a story about fatherhood? Email [email protected]
Check out the previous editions of Father Figures here.